China's Tencent profits from social messaging growth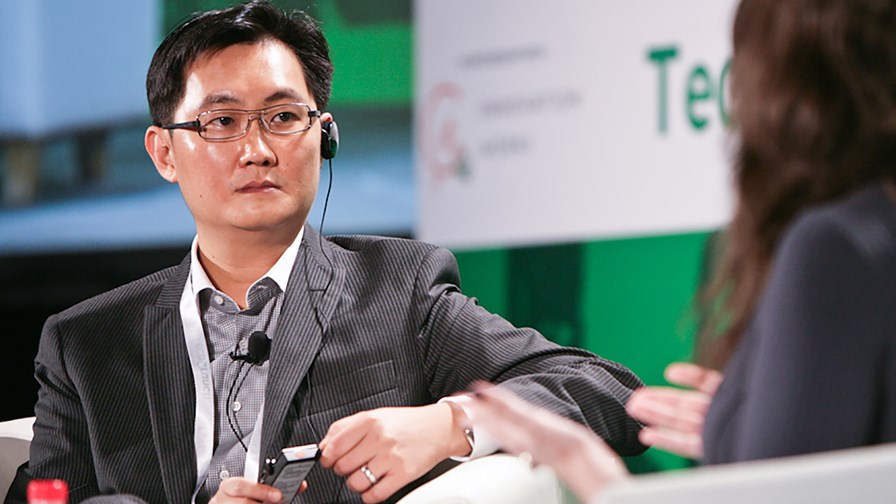 WhatsApp may have generated more news coverage for its OTT messaging service, thanks in part to its $19bn purchase by Facebook, but WeChat isn't far behind. China's Tencent, which provides WeChat amongst its range of messaging products, has posted its second quarter financials for 2014, showing strong growth in terms of revenue, profit and customer numbers.
Q2 revenues were up 37 per cent year-on-year to $3.2 billion, whilst its operating profit increased 72 per cent to $1.3 billion (download financial info as PDF). Tencent now has a market capitalisation of over $160bn.
"In the second quarter, we deepened user engagement on mobile across our social, games and media platforms," said Ma Huateng, Chairman and CEO of Tencent. "Our online advertising business grew particularly strongly, benefiting from increased traffic at our video platform, the FIFA World Cup event, and performance advertising on our mobile social platform."
In terms of customers, Tencent now has 829m monthly active users of its QQ instant messaging platform, up one per cent from 2Q13. The number of peak concurrent users of QQ was 206 million, an increase of 19 per cent year-on-year. Smart device usage of the service increased 45 per cent. Its social media Qzone service had 645 million active monthly users, up three per cent.
The combined monthly active users of WeChat and Weixin (the Chinese brand) totalled 438m, an increase of 57 per cent year-on-year.
Tencent has made improvements to the community and payment functionalities of Weixin, and has aligned the service to match the core capabilities of its strategic partners. For instance, users can now purchase products from JD.com through a direct access point in Weixin and settle the transactions via the Weixin Payment mobile money service. Tencent didn't have too much to say about WeChat, only confirming that it "continued to focus on driving user engagement in selected international markets".
Social networks revenues increased by 15 per cent, mainly driven by growth in item sales on mobile platforms. Online games revenues increased by 7 per cent over the year, which the company says was primarily driven by revenue growth from smartphone games integrated with Mobile QQ and Weixin.
Revenues from Tencent's online advertising business increased by 75 per cent year-on-year to RMB2,064 million, due to the impact of the World Cup and the company's strategic co-operation with eCommerce company JD.com (Tencent holds a 17.6 per cent).
However, subscription revenues to QQ and Ozone only registered modest sequential growth, and revenues from eCommerce transactions decreased by 48 per cent – although this was mainly due to the divestment of its eCommerce marketplaces as a result of the JD.com partnership.
Total revenues generated from smartphone games integrated with Mobile QQ and Weixin increased sequentially to approximately RMB3 billion for Q2, reflecting growth in its paying user base and ARPU driven by "mid-core games" and in-game promotions. Tencent was ranked the number one publisher in China's iOS App Store by free downloads and revenue for each of the first seven months of 2014. It intends to prioritise user engagement and will expand its game portfolio during the second half of this year.
Tencent is not only China's leading internet company, but it now ranks as the fourth largest in the world, behind Google, Amazon and eBay. But it faces pressure from local rival Alibaba, who is looking to target Tencent's eCommerce revenues. It also faces a challenge imposed by its own government that is calling for users to register their full names.
Email Newsletters
Sign up to receive TelecomTV's top news and videos, plus exclusive subscriber-only content direct to your inbox.