COVID-19 to cause $40bn plunge in revenue at developed-market telcos this year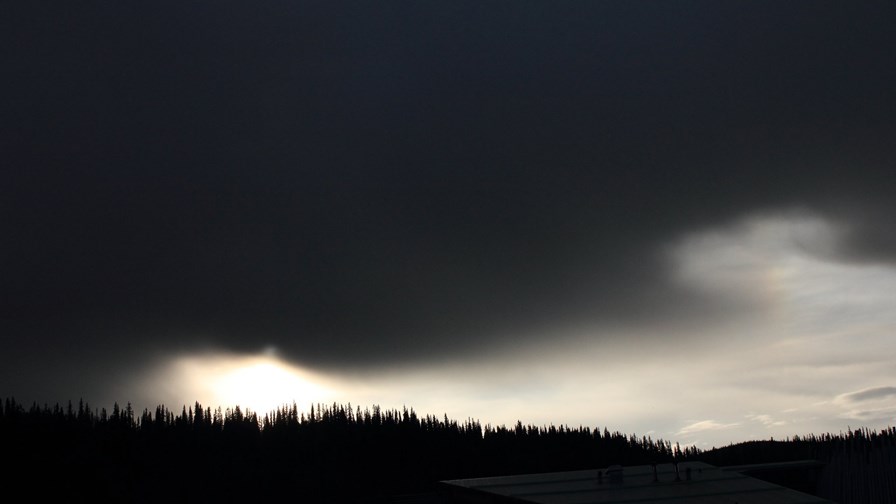 Topline expected to take a 3.4 percent haircut this year, predicts Analysys Mason...
...But profitability will be less affected as deployment delays result in lower capex
That's no comfort to vendors, plus Europe's smartphone sector is set for its worst year ever
Telcos in developed markets will see revenues fall by 3.4 percent – more than $40 billion – this year due to coronavirus, predicted Analysys Mason this week. The sector is expected to see a further $40 billion scrubbed off the top line in 2021.
It sounds counter-intuitive given that so many people are confined more or less to their homes, and therefore rely on network connectivity for work, entertainment, news, and education more than perhaps at any point in history.
However, while that might be true of consumer services, Analysys Mason warned the same cannot be said of business services.
"Large increases in unemployment, business closures and the overall decrease in economic activity will cause a sharp decline in business services revenue," said Stephen Sale, research director at Analysys Mason.
Supporting this gloomy outlook was an IDC forecast published this week that said global IT services revenue is expected to fall 1.1 percent this year, driven by demand-side shock and uncertainty resulting from the pandemic. Earlier this month, the research firm also predicted that coronavirus will cause global IT spending to shrink by 2.7 percent this year.
The less bad news, for operators at least, is that profitability is not expected to fall as sharply as revenue.
Analysys Mason expects that as well as revenue, capex will also fall because network deployments will be hampered by supply chain disruption. Furthermore, the pandemic is expected to accelerate ongoing opex reduction, and is not expected to introduce new operational costs. All of which means EBITDA margins in developed markets are forecast to narrow by no more than two percentage points.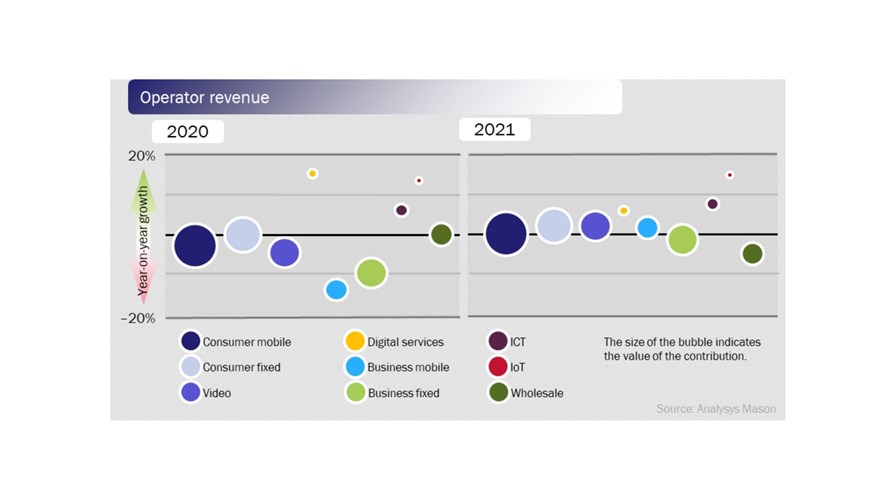 Delays to network deployment are no crumb of comfort to vendors, of course.
According to ABI Research this week, coronavirus is expected to lead to a 10 percent drop in global 5G network infrastructure revenue this year. The main reasons for the disruption are component and workforce shortages.
"The current virus outbreak will likely delay the deployment of advanced 5G NR systems, including Massive Multiple Input, Multiple Output (MIMO) and active antennas," predicted Jiancao Hou, senior analyst at ABI Research.
In addition, with lockdowns in place, and rising unemployment, the European smartphone market is set for one of, if not the worst year on record.
IDC this week predicted that the value of the market could fall by more than a quarter this year; in a worst-case scenario, it could drop by close to a half.
"This will be the sharpest reversal the phone industry has ever seen across Europe in the 20 years IDC has been monitoring it – a far deeper drop in market value than seen across the region in the 2008 financial crisis, when European phone market value fell by 6.3 percent in 2008 and 13.1 percent in 2009 in dollar terms," IDC said.
"Much of phone retail is shut, while for the rapidly growing numbers of newly unemployed their priority this year will be just getting by," noted Simon Baker, programme director, devices, at IDC EMEA.
Telecoms is expected to be one of the more resilient industries, according to Analysys Mason - which is bad news for anyone working in more vulnerable sectors of the economy, like tourism - and will see its contribution to overall global GDP increase to 2 percent from 1.9 percent this year.
"Telecoms should stay healthier than almost any industry in this crisis," predicted Analysys Mason research director Rupert Wood. "Telecoms should show some of the strongest post-crisis investment, in part because cash flow is more resilient in the telecoms sector than it is most others, and because some governments will emphasise 5G and fibre in stimulus packages."
Email Newsletters
Sign up to receive TelecomTV's top news and videos, plus exclusive subscriber-only content direct to your inbox.