Big names continue to dominate the optical networking Premier League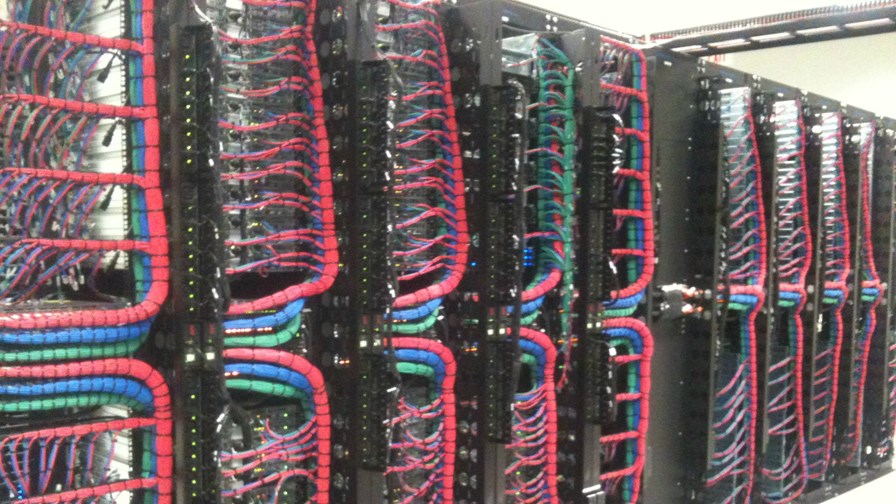 Same Top Three as in 2016 but relative league positions changed
No immediate challenge to the established order envisaged...
… but players lower down the league continue to plug away gamely
Data centre Interconnect more important every day
The latest survey on the state of the major players in the carrier optical networking space shows that they have many similarities in common with English Premier League football teams - in that there aren't that many of them and the same old firms continue to dominate although the name at the top of the leadership board swaps around a bit from year to year.
The new report from London, UK-based analysis and forecasting house, IHS Markit, covers 28 service providers and shows that Nokia, Huawei and Ciena are the Top Three in carrier optical networking. In an earlier survey, conducted 15 months ago, both Nokia and Huawei were joint leaders of the pack and Ciena was in third place and quite some way behind the two leaders in percentage points terms.
The IHS Markit paper shows that 39 per cent of survey respondents indicated that Nokia and Huawei equipment are integral to their networks whilst 28 per cent said that they rely heavily on Ciena kit. None of the big three look likely to be knocked off their top spots any time soon by the sudden arrival of a wunderkind upstart but respondents did give honourable mention to ADVA Optical, Cisco, Coriant Fujitsu and Infinera, so things are happening lower down the league.
At first glance it might seem that Ciena's positioned has weakened the most in relative terms but appearances can be deceiving. Asked which company they regard as the Top Three vendors in the market, respondents put Ciena at the top of the list with 68 per cent of the vote. By comparison, Huawei got 46 per cent and Nokia got 39 per cent.
That said, Huawei's place flatters to deceive. The Chinese company has a high profile and exposure level but, despite that, it is not necessarily converting service provider interest into sales. Indeed, out of the pool of potential purchasers just 11 per cent evinced interest in Huawei equipment and said they have it "under evaluation" only. Meanwhile 25 per cent of service providers say they are appraising the practical capabilities of Ciena, Nokia and Infinera products.
Ciena equipment is also the most reliable with 37 per cent of service provider respondents saying so sompared to the 30 per cent reliability given to Infinera and the 16 percent awarded to Fujitsu. And, when things go wrong, and they do, 21 per cent of those surveyed agree that Nokia provides the best service and support, followed by Cisco (19 per cent) and Coriant (with 18 per cent).
The growing importance of Data Centre Interconnect
The current hot button issue in the optical equipment market is Data Centre Interconnect (or DCI for short). The IHS Markit survey predicts that the sector will grow from the 19 per cent of overall network equipment sales achieved in 2017 to 30 per cent by 2021.
As the wave of cloud-based, web-scale network transformation rolls around the world, and more and more IT practices and attitudes are being adopted by service providers, DCI is becoming increasingly important. In essence, Data Centre Interconnect technology links two or more data centres together over short, medium or long distances using high-speed packet-optical connectivity and, in recent years, data centres have proliferated. There are now over 10,000 of them around the world with 3,000 of them sited in the list of the 20 Top Global Cities.
All these data centres (and the many new ones coming on-stream) need to talk to each other, to share data and content, balance workloads and provide back-up and redundancy - and that's where DCI comes in because it enables the smooth transit of critical assets between data centre sites.
Market analysts say that over the next few years metro DCI platforms (those supporting DCI connections of up to 150 kilometres) will continue to hold sway over long-haul but both categories will experience explosive growth next year (2019) with compound annual growth rates (CAGR) of 51.5 per cent in metro DCI deployments and 24.6 per cent in long haul.
DCI implementation is contingent on five key parameters. To begin with, the further apart connected data centres are sited the more latency increases. The obvious solution to this problem is to transmit data by the shortest physical route possible, however, and counterintuitive as this may seem, shortest-route solutions are often a poor option because they can actually increase latency rates and thus traffic cay take longer to get to its destination than it would by exploiting a properly designed network using properly implemented networking equipment. Today's optical interfaces can be programmed to provide optimum modulation schemes for different deployment scenarios.
Then there's the little matter of capacity. Data centres receive, store, manipulate and transmit the data necessary for applications and services to function. The amount of data involved is enormous with traffic amounts commonly ranging between hundred of Gigabits and multiple Terabits. To handle loads like that, networking equipment has to be high-capacity capable, highly reliable, scaleable and robust.
Security is also a primary concern. Data centres handle and store huge amounts of sensitive confidential and even secret information so it follows that data centre network connections have to be reliable, safe and, increasingly, encrypted if hacking attacks and data losses are to be avoided. Encryption and adherence to strictly controlled and policed data access and transmission rules and regimes is also vital, not just in the data centre but also as data travels to and is taken in by an interconnecting network. Further, given the huge and growing importance of interconnected data centres automation of operations is now an immediate imperative rather than a long-term aim. The same applies to open APIs.
And last, but by no means least, comes cost. Such enormous streams of data must, perforce, be a carried as cheaply as is commensurate with security. Data centre costs are bound to rise given the forecast that network traffic CAGR will expand by at least 30 per cent per annum on into the foreseeable future. If costs increases are proportionate to the price of bandwidth needed to provide such traffic growth the whole edifice will soon collapse. Thus the industry must continue to make further advances in high-speed networking that will provide interconnect at the lowest possible cost per bit.
In conclusion, the IHS Market says that North America will continue to dominate optical DCI sales this year and next. The European and the Far Eastern markets will also see significant continued growth but the survey notes that their DCI market size is but 50 per cent or less of the US market.
Email Newsletters
Stay up to date with the latest industry developments: sign up to receive TelecomTV's top news and videos plus exclusive subscriber-only content direct to your inbox – including our daily news briefing and weekly wrap.