NGMN issues cloud-native call to action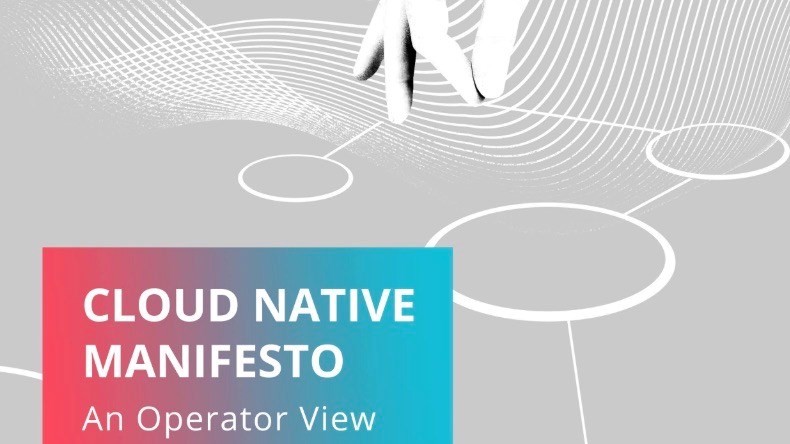 The Next Generation Mobile Networks Alliance (NGMN) has published a Cloud Native Manifesto
It provides an 'operator's view' of the requirements for cloud-native telecom
It outlines a set of prioritised 'calls to action' to help drive the migration to cloud native
An industry-wide effort is required to achieve deployments at scale, notes Telia executive
With the adoption of cloud-native methodologies, practices and associated technologies being increasingly important to telco strategies, the Next Generation Mobile Networks Alliance (NGMN) has published a Cloud Native Manifesto that aims to provide the sector with the "key principles and requirements for cloud-native telecom from an operator's point of view," and a "clear view on the focus required by the industry in order to accelerate the adoption of cloud-native solutions in mobile networks."
The manifesto is based on insight and input from some of the NGMN's key telco members – Bell Canada, BT, Chunghwa Telecom, Deutsche Telekom, Orange, Smart/PLDT, Telia, Telus, Turkcell and Vodafone – so it offers a perspective that should be invaluable to the broader ecosystem, which still has work to do to deliver what the operators need as they migrate towards cloud-native telco operations.
The manifesto document, published just as TelecomTV's Cloud Native Telco Summit hits the second of its three days of programming, provides "a clear set of prioritised calls to action, which, once addressed, will drive the migration at scale towards cloud-native network workloads, for the benefit of the ecosystem and end-users," noted Arash Ashouriha, chairman of the NGMN board and SVP of group technology at Deutsche Telekom.
Mauro Costa, NGMN board member and director of network cloud and continuous delivery at Telia Company, said: "Whilst the industry is embracing cloud native as a paradigm to boost efficiency and enhance flexibility for current and future networks, it is clear that several issues remain, which will hamper the objective to achieve scale deployment – unless these are urgently, consistently and cohesively addressed through an industry-wide effort. In particular, together with the entire industry, we need to ensure that solutions can be truly cloud native and multi-vendor and that we have the tools and processes in place to enable these."
So what are the NGMN's operator members looking for to help them with their cloud-native telco strategies? According to the NGMN board, the following cloud-native principles need to be applied to all layers of network infrastructure, applications and services:
Decoupled infrastructure and application lifecycles over vertical monoliths

'API first' over manual provisioning of network resources

Declarative and intent-based automation over imperative workflows

GitOps principles (everything as code, single point of truth, immutable source of trust) over traditional network operations practices

Unified Kubernetes (or the like) resource consumption patterns over domain-specific resource controllers

Unified Kubernetes (or the like) closed-loop reconciliation patterns over vendor-specific element management practices

Interoperability by well-defined certification processes over vendor-specific optimisation
Ultimately, the shift to cloud native will "create the right and needed platform and systems to adopt and exploit the latest technologies of which we already see signs," such as the adoption of AI, and ultimately enable true autonomous networks, the NGMN team concluded in its manifesto.
But despite a great deal of progress in recent years, and the introduction of cloud-native platforms, such as 5G standalone (SA) core systems, many network operators have yet to implement, or are still in the very early stages of, their cloud-native strategies, as noted during this Cloud Native Telco Summit session. Hence the importance of documents such as the NGMN's manifesto and interactive discussions such as the DSP Leaders World Forum session from earlier this year, which was co-hosted by Arnaud Vamparys, CTIO for Europe at Orange – see The Orange guide to cloud-native automation.
The NGMN plans to leverage the manifesto's insights to help its operating disaggregated networks (ODiN) project team deliver a set of operating model blueprints for disaggregated networks. That project team, led by Deutsche Telekom, alongside Bell Canada and Smart/PLDT, is due to provide an update on its work at next year's Mobile World Congress event in Barcelona.
"As an industry alliance, we focus on collaboration, to unlock the smartest opportunities and to solve the biggest challenges the industry faces," noted NGMN Alliance CEO Anita Doehler. "With this manifesto, coupled with the work of our ODiN project, we are providing a solid foundation for the industry to move forward at pace with adopting this key technology," she added.
For ongoing coverage of cloud-native telco developments, check out TelecomTV's dedicated topic channel.
- Ray Le Maistre, Editorial Director, TelecomTV
Email Newsletters
Sign up to receive TelecomTV's top news and videos, plus exclusive subscriber-only content direct to your inbox.