The first day of the rest of their lives: HP becomes two companies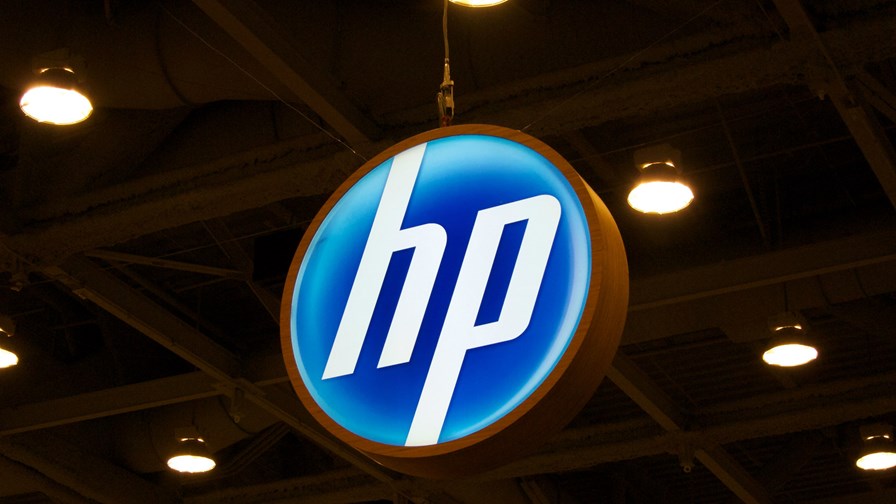 HP Inc. and Hewlett Packard Enterprise are conjured into existence.
HP Inc. centred around the established personal computers and printers market.
Hewlett Packard Enterprise to concentrate on computer servers, data storage, data centres, cloud, networking, software and consulting services.
Both companies agree not to compete for 3 years.
Sometime yesterday, November 1, 2015, 75 years of technology history came to an end when Hewlett-Packard finally and irrevocably split into two entirely different and separate companies. So, today, the first working day after the dismemberment that took a full year and more of careful preparation and delicate surgery to achieve, is the first day of the rest of their lives for the two new entities. No one knows how long or how brief those lives may be but their development and fortunes as independent companies will be watched with hawklike interest by analysts, investors, regulators, rivals and potential acquirers, for what is now done cannot be undone.
What the future holds for the two who knows? For much of its life HP was a massively successful, much-lauded, innovative and widely-admired engineering-driven company famous for the paternalism of its two founders and the overarching ethos of "The HP Way". In later years though it had grown into an unwieldy behemoth with one foot in the past, firmly entrenched in the foundations of the old HP principles and reliant on 'traditional' products whilst the other foot was in the future, probing tentatively for grip on the shifting sands of the confusing, often chaotic and baffling new world of rapidly developing new technologies, pushy upstarts, ever-increasing competition and customers who could no longer be taken for granted.
And so, with effect from yesterday, we now have HP Inc. on the one hand and Hewlett Packard Enterprise on the other - and there is very good reason why one company is now 'HP' and the other 'Hewlett Packard'.
HP Inc. is centred around the established personal computers and printers market where technology change and customer reaction to it is usually incremental, frequently predictable and moderately easy to manage. It is unlikely to suddenly become a spectacular growth stock and a darling of Wall Street but it will be a very, very solid business by anyone's standards and is not to be underestimated.
Meanwhile Hewlett Packard Enterprise (or HPE), will concentrate on computer servers, data storage, data centres, cloud, networking, software and consulting services; areas that are altogether more volatile and subject to sudden fads and fluctuations. It will be at the epicentre of a burgeoning sector that may have some impressive ups and downs over the next couple of years and thus it has the most potential for both success or failure.
Both HP Inc. and HPE will have annual revenue in the US$50 billion range and so both begin life as joint but separate members of America's 100 largest public corporations. Speaking late last week Meg Whitman, with effect from this morning the CEO of Hewlett Packard Enterprise said, "We are leaving behind a company that was very large, running two businesses that were very different. We're creating two new big companies, not bite-sized morsels, with real capabilities to change things."
And that's the point. In a world driven and riven by change and the transformation and virtualisation of communications, HP can now, justifiably, claim to have completely transformed itself, to have weathered the storm, learned the lessons, gained invaluable experience and therefore is now in the perfect position to help others, (HPE's clients extant and potential), to change as well.
A new lease of life after radical surgery
It was back on October 6, 2014, thirteen months ago, that the world at large first learned that HP would soon attempt the tricky task of publicly sawing itself in two. Obviously planning for that eventuality had been been going on in private for quite some time previously, for, within days of the announcement an in-house team of 500 HP staffers were carrying out the first of 300,000 tests on HP's own infrastructure, systems and processes to ensure not only that they worked properly and to maximum utility and efficiency but also to ensure that they might also be applicable, or have immediate relevance, to work in, with and for other partner or client companies. Over the months since the split was announced HP has devised 75,000 new ways to interface its computers and systems and now has an armoury of 2,800 applications available and relevant to use in one company or another.
It's a good story as, having very publicly been through the transformation mill itself and having automated more or less everything that it is possible to automate, both the new companies will be hoping that other enterprises will want to try the special a sauce and will be willing to pay for the taste.
As of last week HP's share price was down by 30 per cent since the beginning of the year and, as CEO of the old and now defunct Hewlett Packard, Meg Whitman knew she had to do something radical to prevent the company's further decline and the hope now is that investors will take advantage of the creation of "two distinct and targeted investment opportunities." However, it must be a moot point as to whether or not a tidal surge of new and/or increased investment will float both new boats simultaneously and to the same level.
The market, as ever and always, will decide which of the two new companies it prefers but given the current slump in PC and printers sector is very unlikely to end any time soon even as the demand for virtual, cloud-based data centre technology combined with the emergence of SDN, NFV and IoT continues is expected to take off big time , investors might well regard HP Enterprise as a sexier and better bet.
That said, HP Inc. does have a new 3D printing division. The technology is red-hot and with demand set to rocket the news is that HP Inc. is very close to launching a leading-edge and highly advanced 3D printer. If it is successful it would have a very positive effect on the new company's early prospects and performance.
Meanwhile, existing shareholders of the old HP will get shares in both HP Inc. and Hewlett Packard Enterprise and the two new companies are bound by a legally enforceable agreement to steer clear one another's turf and not to compete for three years from today. After that, presumably, the gloves will be off and it will be open season.
But, given the ongoing consolidation and M&A activity across the global comms industries there can be no guarantee that the new companies will not be either courted or hunted as takeover targets pretty much from the outset and, of the two, Hewlett Packard Enterprise will probably be the most immediately attractive to potential buyers.
However, one of perhaps two companies currently have the wherewithal and clout to buy HP Enterprise, One of them, EMC, had indicated interest in the past but announced earlier this month that it is being acquired by Dell. So that leaves just one other possible buyer: Oracle. And the CEO of Oracle is Mark Hurd, the man who used to be the CEO of HP but was kicked out in 2010 amidst swirling allegations of sexual harassment and violations of HP's expense-account rules. Were Oracle to go after Hewlett Packard Enterprise it would be a corporate irony of truly Shakespearian proportions.
But that is just one possible scenario for one possible future. Today is today and later this morning, New York City-time, Meg Whitman will have the honour of ringing the 'start of trading' bell on the New York Stock Exchange as Hewlett Packard Enterprise (and HP Inc.) opens for business. She has achieved a lot under difficult circumstances and is to be applauded for her skill and determination in giving HP another chance by splitting it in twain. Now it's down to both new companies to seize the opportunity and new lease of life that radical surgery has afforded them.
Email Newsletters
Sign up to receive TelecomTV's top news and videos, plus exclusive subscriber-only content direct to your inbox.