Service providers must turn customers into fans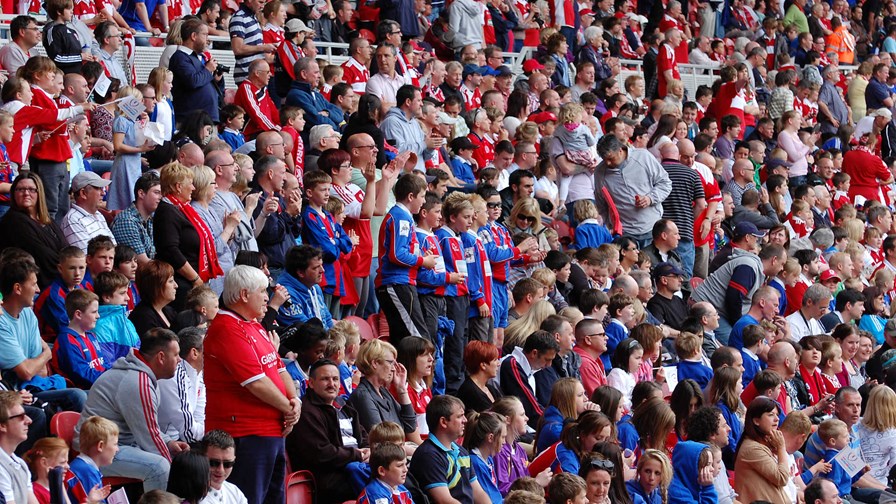 New report from Strategy Analytics on "Customer Centricity" for telcos
CSPs should target 6-8% margin improvements from digital transformation strategies
They need to maximize profitability with better customer lifetime values
CSPs lagging behind the likes of Facebook, Google, Uber and Amazon
According to a new report from Strategy Analytics, communications service providers (CSPs) know they need to transform, but how to transform successfully and what targets to set is proving more elusive. The report, "Digital Transformation: Customer Centricity Crucial for CSPs," says that consumers expect more contextual, personal interaction from brands, when and where they want it. Experiences today are shaped by leading digital native brands like Facebook, Google, Uber, Amazon, WeChat and other digital giants, yet CSPs are lagging.
Failure to become more customer centric and offer improved digital engagement leads to risks of losing subscribers, missing opportunities for revenue growth through new digital service offerings, says the report. It will also result in CSPs earning poor customer satisfaction ratings leading to weaker market positioning and brand perception.
"Digital customer engagement through digital transformation is not just about going after digitally savvy Millenials," said Susan Welsh de Grimaldo, Director of Operator Strategies at Strategy Analytics. "CSPs have an opportunity to focus beyond the early adopters on the next wave of users – for example the broader family, the small enterprise – by adding value and incentives for digital engagement plus ease of use, security and privacy. CSPs need to handhold these users up the ladder of digital engagement, spot them and train them as they learn new skills and build comfort – driving both cost savings for the CSP and value and satisfaction for the customer."
A more agile and customer-centric experience
The report found that, typically, CSPs in developed markets spend 10 to 15 per cent of service revenue on customer acquisition and two to three per cent of revenue on customer service. The benefits that a more agile and customer-centric experience can deliver not only drive up sales conversion rates but can also reduce churn and reduce call load at customer service centres. These cost structures provide significant room for efficiency gains.
Strategy Analytics believes digital transformation gains relating to customer-facing costs in the range of two to three per cent of service revenue should be targeted, with further upside potential in revenue from cross-selling and up-selling products and features and further operational efficiencies. CSPs seeking to increase digital engagement with their users need to also consider interrelated dimensions of digital transformation, including strategy and organizational culture and structure.
"Customer centric digital engagement should target key KPI improvements that impact the bottom line; for example, a one percentage point improvement in churn would reduce customer acquisition costs by an amount equivalent to 0.5 per cent of service revenue, with a similar scale of saving available from a 20 per cent reduction in calls to customer care," said Phil Kendall , Executive Director, Operator Strategies at Strategy Analytics.
While it is important to address organisational and strategy areas to implement digital transformation, the report suggests that CSPs may want to introduce new agile cloud-based solutions to support the operational dimension needed for digital customer engagement, rather than start with a more lengthy upgrade and transition to the entire set of legacy OSS/BSS solutions.
"Great network infrastructure is table stakes but no longer enough to succeed and differentiate," said Sue Rudd, Director, Networks & Platforms, Strategy Analytics. "The network needs to become a key enabler as CSPs change their focus to how they enhance the customer's digital lifestyle, both consumers and enterprises, as well as small businesses."
The report concludes that CSPs must become more customer centric through digital transformation or risk losing customers and revenues. It says CSPS "must add digital to customer journeys in order to fend off competitors, turn customers into fans, grow revenues with new digital services, and maximize profitability with better customer lifetime values." As a benchmark based on current best practices from the likes of Deutsche Telekom, Telefónica, STC and Vodafone, Strategy Analytics says CSPs should target six to eight per cent margin improvements from digital transformation strategies.
Fury of the Fans
Footnote: The photo shows fans of Middlesbrough Football Club in happier times, when they actually scored goals and won matches. Last night they were relegated from the Premiership, after just one season. A very sad week for TelecomTV… CSPs need to beware the downside of turning customers into fans. When you're winning, fans are your most loyal supporters and will sing your praises to the world. But when you're losing badly and not providing them with value for money, then they will unleash their wrath.
Email Newsletters
Sign up to receive TelecomTV's top news and videos, plus exclusive subscriber-only content direct to your inbox.