Netflix says it's doing its 'bit' to ease bandwidth demands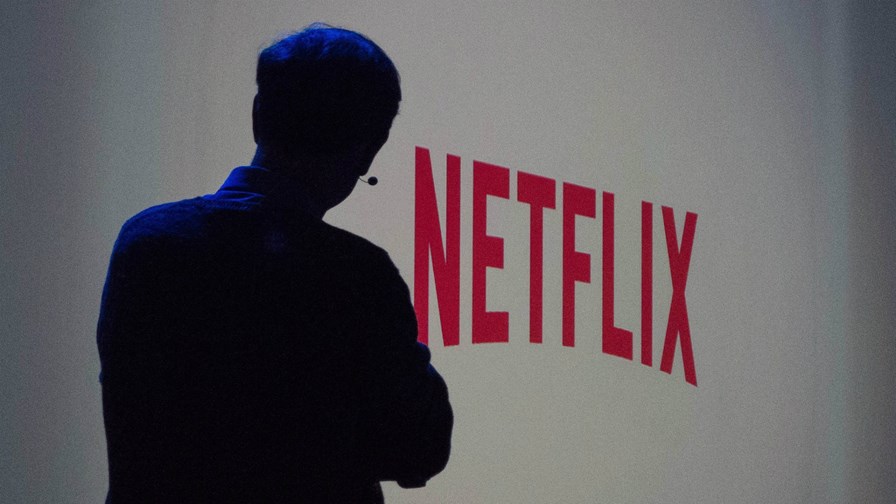 Video delivery to mobiles is on an upswing, a process that has been under way now for several years (see Martyn Warwick's story today - Mobile video is booming but some operators are slow to take advantage)
Optimisation and compression have long been enlisted to try to solve the resulting video streaming challenges, an impulse that has been muddied by arguments over who is responsible and who should be charged (net neutrality warning). Now Netflix - which is responsible of course for a huge proportion of the new video traffic - has stepped up to add another twist, and a part solution which it says it has been working on for around four years.
Variety.com has an exclusive on what it's characterising as a sort of Damascene moment which occurred to Netflix' 'algorithms team', which suddenly "realized that they had gotten it all wrong. Like practically everyone else in the online video world, Netflix had been preparing its video files for streaming based on the bandwidth available to consumers."
Thus, the Netflix boffins decided, says Variety, that it would be beneficial to flesh out the encoding approach by also taking account of the demands of the video 'type', not just the available pipe size for each transmission. This was based on the realisation that some compressed video types (say 2-dimensional cartoons or fairly static video segments, such as a talking head against a fixed background) could be compressed greatly while still maintaining near full resolution.
That 'realisation' doesn't seem likely to have been a lightbulb moment, more like a logical next step in a process - after all there is plenty of other activity happening around video compression out there and these are not new or unique issues. But a good narrative needs those 'moments' to bring the story alive.
So that's what Netflix has done. So-called 'live action' programming (lots of movement, explosions, men chasing balls etc) is allocated appropriate blocks of capacity while cartoons can maintain high-quality, 1080 resolution even when compressed to operate in a 1.5 Mbit/s channel.
"You shouldn't allocate the same amount of bits for My Little Pony as for The Avengers," Netflix Video Algorithms Manager told Variety. But apparently it's a more complicated task than just sorting the bandwidth-gobbling shows from the skinnies. Variety was told that each individual show (rather than series) had to be assessed to come to a correct categorisation, a hugely time-consuming and expensive task.
The capacity thus freed up can be used to support more demanding video with a resulting increase in customer satisfaction; it can help capacity-manage connections (so the viewing experience is better across the board) and, of course, increased levels of compression could reduce the total interconnection requirement to ISPs, an issue which may well become live again if/when the net neutrality arguements are dusted off and run through following the current court challenge to the FCC reclassification of broadband access as a common carrier service. At least Netflix can point to its compression efforts as an example of it playing its part to smooth things for ISPs as traffic grows.
Users' propensity to download Netflix videos is now responsible for 37 per cent of all internet traffic into homes in North America at peak time. If Netflix spends time and money re-encoding its huge catalogue of video content and manages to reduce that peak load by even 20 per cent it would demonstrate that it is showing willing. "We want to be good stewards of the internet," it told Variety.
Email Newsletters
Sign up to receive TelecomTV's top news and videos, plus exclusive subscriber-only content direct to your inbox.