Looking for awesome: Facebook's virtual reality play could provide the boost it will eventually need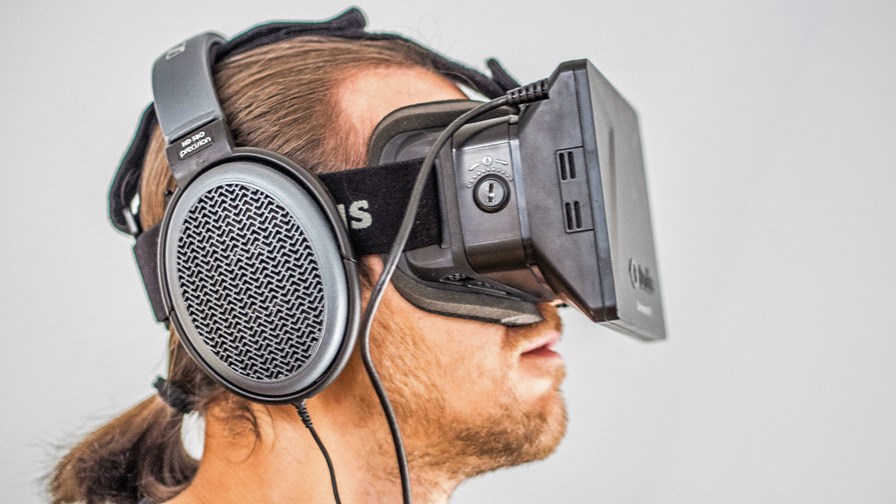 Facebook has been talking about its plans for virtual reality and how it might, one day, make a by then tame and familiar, two-dimensional Facebook experience awesome again.
It's easy to see why. VR (or something getting close to it when users don a headset) could enable compelling immersion in a startlingly new Facebook experience. It would probably start with VR 'films' and games. Then with the right tools, users could construct their own virtual reality messages and environments. Think SIMS inside a helmet with real people doing close to real things (think of the bullying and emotional abuse opportunities).
All this and more was clearly doing the rounds of the Zuckerberg imagination when Facebook purchased virtual reality headset manufacturer Oculus in early 2014 for $2 billion. Even for Facebook that's a substantial wedge to pay for an emerging tech company and at the time Mark Zuckerberg was triumphant: "Imagine sharing not just moments with your friends online, but entire experiences and adventures," he said, explaining the potential the move had for the Facebook experience.
And things seem to be proceeding. Facebook's chief product officer, Chris Cox, shared a few insights on what Facebook was up to and where he thought it might all go at a recent Code/Media conference in California .
And yes, he did say 'awesome' at least once. The gist, however, was that Facebook was confidently pushing ahead and looking to make VR components an option for Facebook users. Timescales and exact plans were naturally a bit sketchy, but since the acquisition Oculus seems to have continued on its existing track: it has unveiled a subsidiary, Oculus Story Studio, which will produce movies in virtual reality. Oculus has also unveiled its own video-watching program, Oculus Cinema, to work with its latest headset, the Rift.
The headset itself is described as being capable of Low Latency, 360 degree Head Tracking. Which means that every subtle movement of the wearer's head accurately adjusts the three-dimensional virtual world on-display inside the headset "creating a natural and intuitive experience."
It all works and is awesome too, according to those who have tested it out. But Facebook is rightly being cautious about time-scales. The more excitable end of the IT industry has, for at least two decades, periodically perceived virtual reality as being just around the corner. The concrete reality of virtual reality is that it's just around the corner, up the street, and down the motorway at the end of a long trip. So Facebook isn't falling into that trap.
The more sensible approach is to take baby-steps with a series of staging-posts where under the increasingly capable VR headsets useful and/or entertaining interactive 3D experiences are to be had. Not full VR for a while, but getting closer.
Email Newsletters
Stay up to date with the latest industry developments: sign up to receive TelecomTV's top news and videos plus exclusive subscriber-only content direct to your inbox – including our daily news briefing and weekly wrap.