BT Openreach gets a new 54 year-old CEO. But, will it still need him, will it still feed him, (and itself) when he's 64?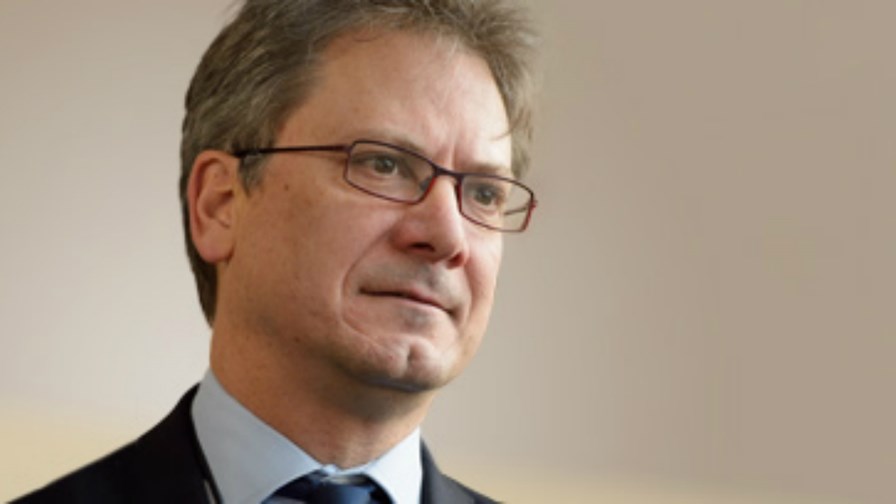 Ofcom's languid approach to Strategic Review of Digital Communications means fate of 'natural' monopoly could yet take years to determine.
By the time the regulatory framework for the next 10 years is in place, a quarter of it could already be over.
BT's expertise in obfuscation ​and delay likely to be widely deployed.
Regulator may be independent but UK government is against full-scale divestiture and sell-off of BT's wholesale arm.
This morning the UK's incumbent telco, BT, has announced that its access infrastructure division (and so-called 'natural' de facto monopoly), Openreach has a new CEO. He could be in the job for quite some time given that the last time the regulator, Ofcom, undertook a full scale market review, back in 2005, it took two and a half years fully to split-out Openreach into an 'arms length' and 'functionally separate' part of BT. Who knows how long it will take if full-scale divestment is ordered? One thing is for sure, BT could object and obfuscate almost indefinitely, it's had plenty of practice.
So, the new man at the head of Openreach will Clive Selley, presently not only the boss of BT Technology, Service and Operations (TSO) but also Group Chief information Officer. Presumably one of the jobs is evening or weekend work.
A press release issued by BT this morning says "He has been at the forefront of innovation at BT driving changes that have benefited the entire industry as well as millions of customers across the UK". Mr. Selley will take over "sometime later this quarter" from from Joe Garner, who is quitting, rather unexpectedly, to become the CEO of the UK's Nationwide Building Society.
Openreach came into being 10 years ago, when BT and Ofcom reached an accommodation, as required required by the UK Enterprise Act of 2002, to ensure that BT's rival, competitive telcos could gain equality of access to the incumbent's last mile network. However, these rivals soon complained that BT was abusing its position as owner of Openreach by making it very hard, if not all but impossible, to co-locate their equipment in BT's exchanges, overcharging them and having a very cavalier and peculiar attitude to the concept of of customer service.
Ofcom has been undertaking a lengthy and much-trailed, but somewhat delayed and as yet yet unseen, Strategic Review of Digital Communications in Britain. The Review, which will articulate the regulatory framework of the UK's comms industry for the next decade, has had a slow gestation and a prolonged labour. It has been suggested that the delay in its publication (now, allegedly to take place by the end of this February, but who knows?) is down to the thorny issue of what to do with Openreach.
Last month Ofcom revealed that it is examining four possibilities: further deregulation of the market, the structural separation of of Openreach from BT, tweaking the current regime or leaving things just as they are. Option 3 would be a cop-out and Option 4 so unacceptable that would cause ongoing political and corporate division and ructions. Something has to be done and a decision made and meantime BT is doing all it can to persuade Ofcom to permit the maintenance of its highly advantageous status quo. Well, it would do, wouldn't it?
This is a political issue as much as anything else. The Conservative Party as the current government has a working majority in the UK House of Commons of just 16 seats and the minister with responsibility for 'Digital Britain', Ed Vaizey, is known to oppose a full-scale sell-off of Openreach. In an interview with the Financial Times he said, "I think full separation would be an enormous undertaking, incredibly time consuming [with] lots of potential to backfire."
Furthermore, there is also the politics related to the European Union to consider. Britain has a strange and frequently strained relationship with the EU and the mooted merger of O2 and Three still has to be approved by Brussels. Ofcom is also waiting for that to be given before publishing its Strategic Review but has already painted itself into a corner.
Sharon White, Ofcom's CEO, is on record as saying that "four operators [in the UK] is a competitive number." Many in the industry profoundly disagree with that assessment, not least because as part of the terms of reference that Ofcom set for itself was to give consumers and enterprises greater choice and the easy and quick ability to switch between service providers. However, time after time evidence has shown that when the number of players in a given comms market are reduced, competition declines as prices rise and service levels deteriorate.
In any event, whatever the decision eventually made about the future of Openreach, we can be assured that it will take an unconscionable time to be implemented. When Ofcom eventually gets round to publishing its proposals, the industry and other interested parties will have the opportunity to respond to then and make representations accordingly.
Ofcom says it hopes to have all of those sorted and answered by the end of this year - which means that Openreach will continue down its lucrative and restrictive path until at least 2017 and perhaps for considerably longer if its parent company, BT Group, digs in its heels and registers a series of objections and lodges appeals. If it goes so far as to ask for a judicial review or appeals to the European Commission, Mr. Selley may yet find himself in charge of Openreach until his retirement.
Email Newsletters
Stay up to date with the latest industry developments: sign up to receive TelecomTV's top news and videos plus exclusive subscriber-only content direct to your inbox – including our daily news briefing and weekly wrap.