BT could face a Teutonic takeover in 2019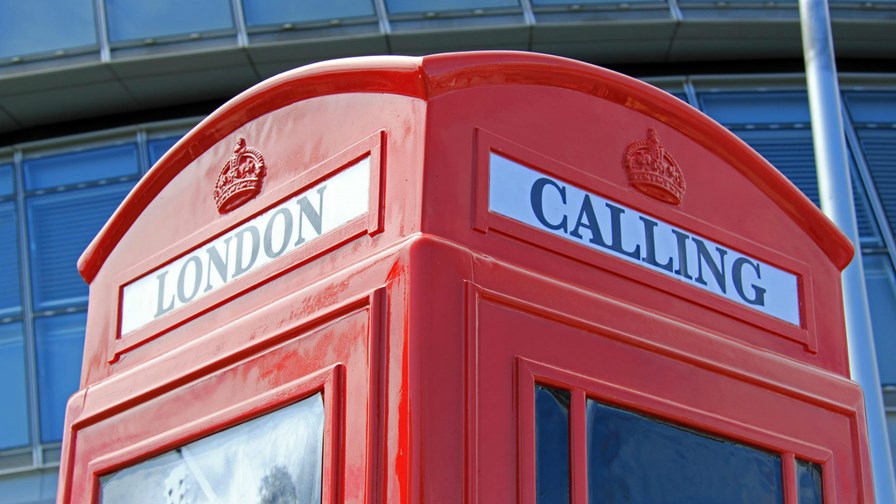 Terms of BT's EE buy-out stipulate that DT cannot hold more than 15 per cent of BT shares for three years after the deal closes.
But, in 2019 the chances of a German takeover of the UK incumbent telco will be high.
Unclear what would happen if the UK votes to leave the EU in this year's referendum.
BT and EE among group of operators earning millions from providing the police with subscriber data.
BT obviously thinks (or more likely, already knows) that its £12.5 billion acquisition of EE is a done deal and there there won't be any regulatory foul-ups or interventions by competition authorities to derail it. Thus, before any public announcement is made, BT is already talking-up a future of joint ventures and partnership with Deutsche Telekom (DT) while a full-scale buyout of BT is on the horizon for 2019.
The incumbent German operator will, (with 12 per cent) become BT's largest shareholder once the EE acquisition gets the formal nod and senior executives are already winking and nudging to the effect that DT could well make a bid to buy BT in three years time. The EE deal stipulates that DT's shareholding in BT cannot exceed 15 per cent until three years after the acquisition is completed.
In an interview with the Financial Times newspaper BT's current chairman, Sir Mike Rake, asked whether such a scenario is possible replied, "We live in a global world and the UK is one of the most open economies in the world. But who knows?". Well, given that response we can probably make an educated guess.
The acquisition will close before March 31. As part of it, DT gave up its 50 per cent share of EE in exchange for 12 per cent of BT itself plus the right to have its own nominee on the BT board.
Both Sir Mike and BT's CEO, Gavin Patterson, are on already on record as actively supporting a formal tie-up with DT and the chairman is one of the most prominent of senior business people advocating that the British populace should vote for the UK to remain a member of the EU in the upcoming referendum - which could take place as early as this June.
Given the three year post EE acquisition moratorium that must be observed before DT can buy any more than an extra three per cent of BT shares, jv's, strategic alliances and partnerships will have to be the order of the day. However, Sir Mike Rake has not indicated what any such jvs would encompass nor when and where they would come into being.he said, "We will do the right thing by our shareholders. There is a three-year standstill. We will get on with integrating EE…[and] "keep as much top level EE management as we can."
One of those he will not be able to keep is EE's current CEO, Olaf Swantee who will be, well, swanning-off to a nice new pond once the EE purchase is completed. However, BT will retain the EE brand.
Once the laughing stock of the industry and the country for its rampant hubris is calling itself "Everything Everywhere", which it patently never was and never could be, EE took the flak, retrenched, rebranded as EE, weathered the storm of derision and, now with upwards or 13 million 4G subscribers is a widely recognised and powerful presence in the market and on the UK High Street.
However, both BT and DT must be very concerned about the outcome of the UK's referendum on the country's continued membership of the European Union. A so-called 'Brexit' would have a profound effect on all of Europe and would make a take-over by DT both more difficult and considerably less attractive.
The German operator would be left casting around for a strategic partner or acquisition in a consolidating cross-border European market while BT's position in such an event is a complete unknown. On its own would certainly be too small to be any kind of a meaningful competitor in Europe but just who would it be able to partner with or buy in such dramatically changed circumstances?
Meanwhile, it has emerged that the UK's telcos, including BT and EE are being paid millions of pounds every year to provide the 45 terrestrial police forces in the country with details of subscriber call records and personal data such as when and where a call was made, the identity of the call recipient, and the length of the conversation or interchange. Ironically, the information was released to the Financial Times (FT) following an FT request made under the Freedom of Information Act.
Between them, the UK's Big Four biggest operators, BT, EE, Vodafone and Virgin Media trousered £6.7 million in cop cash last year and in total, between 2009 and 2014 the fuzz spent £37 million on paying for data.
Email Newsletters
Stay up to date with the latest industry developments: sign up to receive TelecomTV's top news and videos plus exclusive subscriber-only content direct to your inbox – including our daily news briefing and weekly wrap.