What more can the Broadband Commission do to encourage greater investment in emerging nations?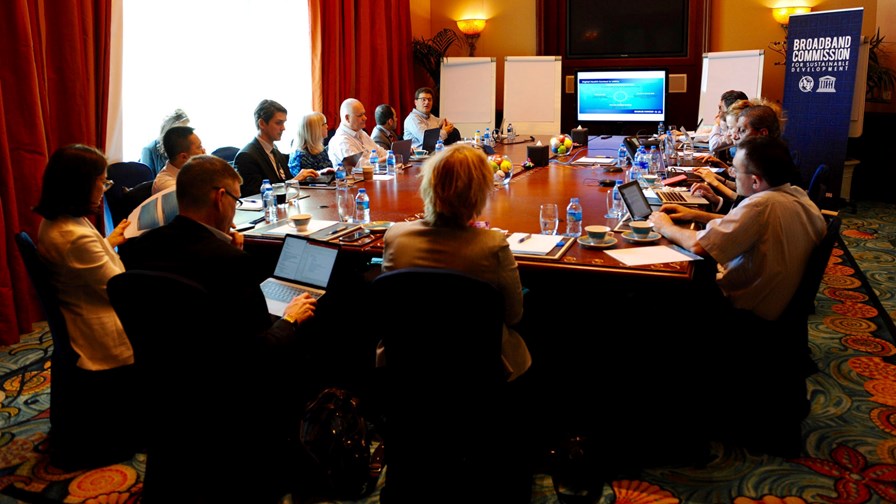 Broadband Commission holds its 13th meeting in Dubai
Agrees to look at new measurement tools and metrics
Agrees that broadband is indeed important for socio-economic growth
But after six years, can the Commission fulfil its promise?
Yesterday in Dubai, the ITU-led Broadband Commission for Sustainable Development held its 13th full meeting. Yet again the agenda was focused on how to help governments more effectively harness broadband networks and services to drive progress towards the United Nations' 17 Sustainable Development Goals. It has become a Sisyphean task.
According to an ITU update released this morning, the commissioners are all in agreement that broadband networks, services and applications have enormous potential to deliver dramatic results in education, health and socio-economic growth. Indeed, a recent informal meeting of commissioners at the World Economic Forum in Davos (see our report here) concluded that connecting the unconnected and generating sufficient investment opportunities for the universal deployment of broadband networks, services and apps will be a key factor in achieving all of the UN's sustainable development goals.
Yet there remains a chasm between agreeing what needs to be done and actually doing it. The Broadband Commission can only push so far. It has published study and after study explaining in great detail how investment in broadband can lead to socio-economic gains. Yet here we are again, still pushing the same message up that hill, only to see it roll back down.
However, the Commission is determined to keep plugging away, and should be applauded for its tenacity. But you can't help but feel we've been here before. The Dubai meeting looked into potential new targets to measure the use of selected broadband-enabled public services, the choice of statistical indicators to accurately gauge broadband access at the country and community levels, as well as the choice of data sources and methodologies for generating accurate, reliable measurement. Surely this was sorted years ago? So now the 62-strong Commission and its support network will work "to formulate concrete, measurable broadband connectivity goals that could be agreed by the next full meeting of the Commission in New York in September".
Delivering on the promise
How about working on targets to measure the effectiveness of the Commission itself? Because if this was an action group within a major corporate entity, it would have been disbanded or restructured years ago. TelecomTV has been a long-term supporter of the goals of the Commission and its tireless work to make a difference in parts of the word that desperately need the help of broadband networks to enable new services. We're sure that many commissioners must be totally exasperated with the fact that despite their very best efforts, the theory is – in a majority of cases – not making it into practice.
"Agreement on new targets in September would serve as the next stepping stone to the Commission's vision of 'broadband for all'," said ITU Secretary-General Houlin Zhao, who serves as co-Vice Chair of the Commission.
"There remain 1.3 billion people without electricity today, and over four billion people without access to the Internet. Access and connectivity are absolutely crucial for societies across the world," added UNESCO Director-General Irina Bokova, the other co-Vice Chair. "This is why the message of the Broadband Commission for Sustainable Development is so important."
Indeed it is – undoubtedly so. But it's been six years since the Commission was established. We've had annual 'State of Broadband' reports and other excellent research works, and yet here we are, still debating what metrics should be measured and which statistical indicators to use. Six years might not sound a long time, but in our industry it's practically a lifetime.
So here's a challenge for the 62 Commissioners: get on with it; and if you can't make progress, step aside and bring in some new thinkers who can. The stakes are far too high.
Meanwhile, Facebook is using artificial intelligence to create accurate population maps across 21.6 million square kilometres of Earth to better understand where to send its solar-powered planes to provide airborne Internet access via its Aquila project. Who's going to be the catalyst that will eventually connect the unconnected? The Broadband Commission, or Facebook and Google?
Email Newsletters
Stay up to date with the latest industry developments: sign up to receive TelecomTV's top news and videos plus exclusive subscriber-only content direct to your inbox – including our daily news briefing and weekly wrap.