Steady start for G.fast, with 29m subscribers predicted by 2021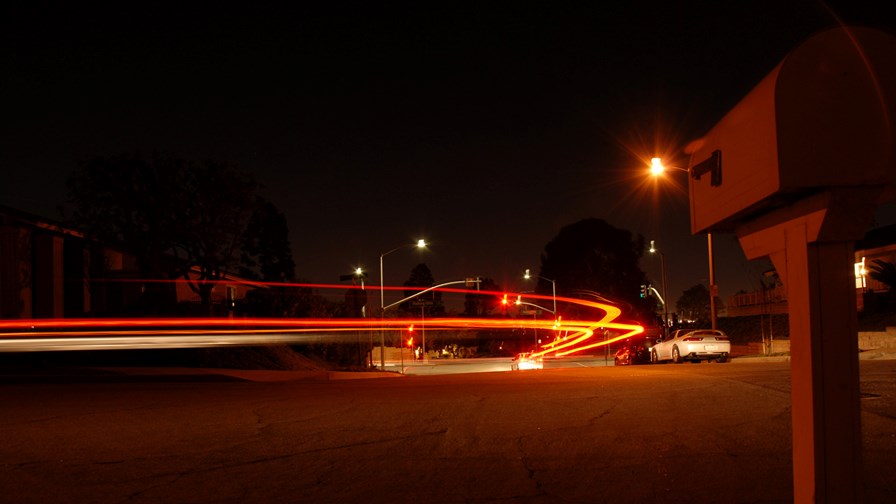 G.fast to account for 11 per cent of broadband market in Europe by 2021
29m global connections predicted by 2021, with speeds up to 1Gbit/s
Australia's nbn achieves 8Gbit/s on 30m of copper in XG-FAST trials
BT and Deutsche Telekom also trialling XG-FAST technology
The G.Fast standard for enhanced DSL broadband service delivery is slowly gaining momentum, according to a new report from Ovum, having only been ratified in 2014. Early trials and field tests are now starting to be converted to commercial rollouts, with the UK's BT leading the way with its announcement that G.fast will be used to service a footprint of as many as 10 million homes and businesses by 2020.
In 2021, Ovum expects G.fast to be supporting nearly 29 million subscribers, representing three percent of the global fixed broadband market. That may sound like a small percentage, but it is also going up against pure fibre deployments. It's also rather region-centric, with Europe accounting for over half of all supported subscribers in the period. In fact, G.fast should account for 11 per cent of all broadband subs in Europe by 2021. Beyond that date, there is every sign that G.fast will start to replace the remaining 250 million xDSL services.
G.fast services are set to enable throughput of up to 1Gbit/s, under the right conditions. The downside, though, is that effective range reduces. Signal attenuation limits most G.fast services to existing lines of under 300-400m, which is why G.fast is being developed specifically for deployment in FTTN or FTTdp configurations, or even FTTB.
"G.fast is a progressive and logical step for any network operator looking to deliver ultrafast speeds through incremental enhancements to existing infrastructure," said Matthew Howett, Practice Leader, Regulation & Policy, Ovum. "It allows them to radically improve the available speeds for large numbers of subscribers in a much shorter timeframe than other fibre based solutions."
Cranking up the speed
Yet G.fast is far from being the end-game. The technology is already evolving with XG-FAST, thanks to the efforts of Nokia Nell Labs. This iteration should be able to support a ten-fold speed increase with 10Gbit/s over short, bonded lines. Again, the pay-off is reach, and these speeds can only be obtained over distances of around 100m – at the moment. Hence, XG-FAST is being positioned as an in-building solution for optical fibre extension deployments.
Recent trials of XG-FAST conducted with Nokia equipment saw BT achieve aggregate speeds of 5.6Gbit/s over 35 metres last year, falling to 1.8Gbit/s at 100 metres. However, in February this year, Deutsche Telekom managed to extract even higher performance, with 8Gbit/s over 50 metres. This performance was matched by Australia's nbn, which just this morning announced that it has delivered speeds of 8Gbit/s on 30 metres of copper in lab trials, and 5Gbit/s over 70 metres. So far, just these three operators have trialled XG-FAST.
The Ovum report was jointly commissioned by Australia's nbn and the UK's BT. nbn held its first G.fast trial in October 2015 and has been conducting additional lab trials of XG.FAST in recent weeks. It recently announced its intention to deploy FTTC technology to approximately 700,000 premises, potentially deploying both G.fast and XG.FAST services at some future date.
"Although XG-FAST is still in its very early stages of development the lab trials we have conducted demonstrates the huge potential that the technology offers," said Dennis Steiger, CTO of nbn Australia. "XG-FAST gives us the potential ability to deliver multi-gigabit speeds over copper lines – virtually on a par with what is currently available on FTTP – but at a lower cost and time to deploy."
Openreach, BT's local network division, is expected to be one of the first operators in the world to launch commercial G.fast services with a launch due during 2017. It is already working to conduct the largest G.fast field trials in the world, delivering speeds of up to 330Mbit/s. Openreach recently announced an extension to its pilot which will see around 140,000 homes and businesses across the country given access to G.fast by March 2017.
"Our aim is to make ultrafast broadband available to 12 million homes and businesses in the UK by the end of 2020, and we're embracing a mix of technologies with G.fast and FTTP to achieve that," said Clive Selley, CEO of Openreach. "We have pioneered G.fast in our labs, driven the global standards, and have been working closely with our communications provider customers on the trials, so we're very excited that it's time to start rolling this technology out nationwide. The great thing about G.fast is that allows us to deliver affordable ultrafast speeds to customers quickly and at scale."
TelecomTV is filming at the Broadband World Forum event in London this week. Video interviews will be posted from next week.
Email Newsletters
Sign up to receive TelecomTV's top news and videos, plus exclusive subscriber-only content direct to your inbox.