Stand and Deliver! Broadband demand in US households goes through the roof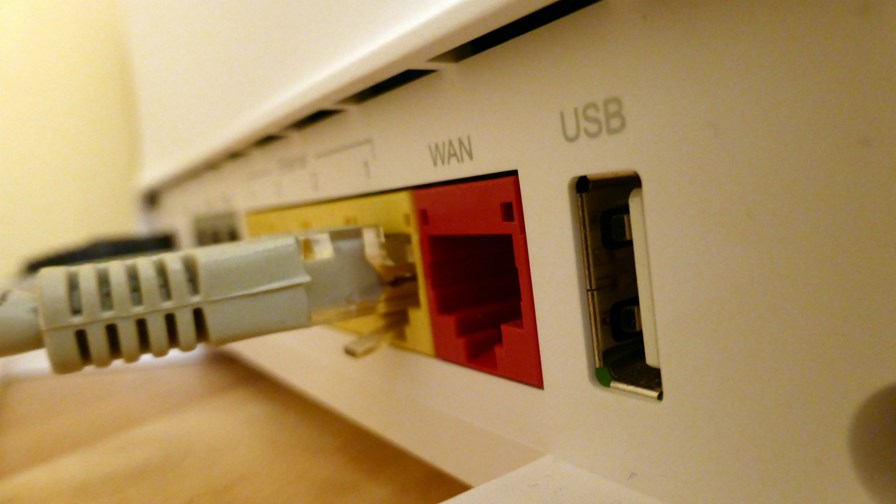 Average usage is now 190 Gbit/s per month
95 per cent of that is video traffic
Users upgrading from DSL go broadband mad
4K TVs will drive demand to 500Gbit/s a month
According to new data from iGR Research average monthly broadband usage in the US has now reached 190 Gbit/s per month per household - and 95 per cent of that traffic is video. In common with the rest of the developed world, American consumers now routinely expect to have fast Internet access whenever they want it and wherever they are, and an increasing number of households in cities and big towns now do get what they want. However, out in the sticks, and there are amore sticks than you can shake a stick at in the rural US, there are no fat pipes and so high-speed web access remains very much a pipe dream.
US consumers are increasingly addicted to and reliant upon OTT video services over home WiFi networks and they are starting to kick-up an almighty fuss when they discover that they can't get the same levels of access and service on mobile devices outside the domestic environment.
The iGR study and five-year forecast analyses the the amount of data used over home broadband connections in American households, divides data usage between what is provided by by wired Ethernet or Wi-Fi and further splits usage between video and non-video content.
The report, "US Home Broadband and Wi-Fi Usage Forecast" predicts, not altogether unsurprisingly, that monthly broadband usage will continue to increase over the next five years driven in the main by a transition from lower-speed DSL connectivity and the growing popularity HD video.
Iain Gillott, the president of iGR Research commented, "TV has become a personal activity. If you have four people in a household now, that means four times the data going in. In the past all members of a four-person home might watch the same thing on the same TV set at the same time. But today, each family member may be watching his or her own Netflix or YouTube choice". And on different devices.
However, Mr. Gillott says that despite the increased range of options now available the net sum of time individual household members spend watching TV has actually changed very little. "After all", he says, "there are only so many hours in a day."
It is interesting to note, and perhaps somewhat counter-intuitive, that homes with with high-speed broadband connections do not necessarily consume very more data than households with lower-speed connections. Using his own family and personal circumstances as an example, Iain Gillott says that when he upgraded his home broadband to a 200 Mbit/s service he quickly realised that although it now took him just three minutes to download an HD movie rather than the half hour that had been the previous norm it didn't mean that he used any more data, it's just that it used to take longer to get at it.
However, Iain Gillott admits that it is a very different story for households upgrading from miserably slow DSL connections. With high-speed access come a sense of freedom and enhanced choice with the result that families in upgraded homes often go on a downloading binge and use very, very much more bandwidth - simply because they can now do so after years of broadband starvation.
The report concludes that the Internet of Things (IoT), although potentially very important for the global communications industry, will have little impact on broadband usage in the home because the majority of IoT devices (security video being the one big exception) use very little broadband at all - and then only sporadically.
What is driving ever-increasing demand for broadband is HD content and increasing sales of 4K-enabled TV sets. The report says that a household with a 4K device will see its demand for bandwidth at least double and even possibly quadruple - and, down the line, (if you'll forgive the pun), that could cause some severe problems for service providers and ISPs.
Iain Gillott again: "Smart TVs capable of supporting 4K video, which will require about 16 gigabytes for a typical movie – a four-fold increase over what is required for today's high-definition video content. Soon it will be 'Hello 500 gigs in a month.'" And then what... ?
Email Newsletters
Sign up to receive TelecomTV's top news and videos, plus exclusive subscriber-only content direct to your inbox.