Openreach reveals details of UK trials for "long reach" VDSL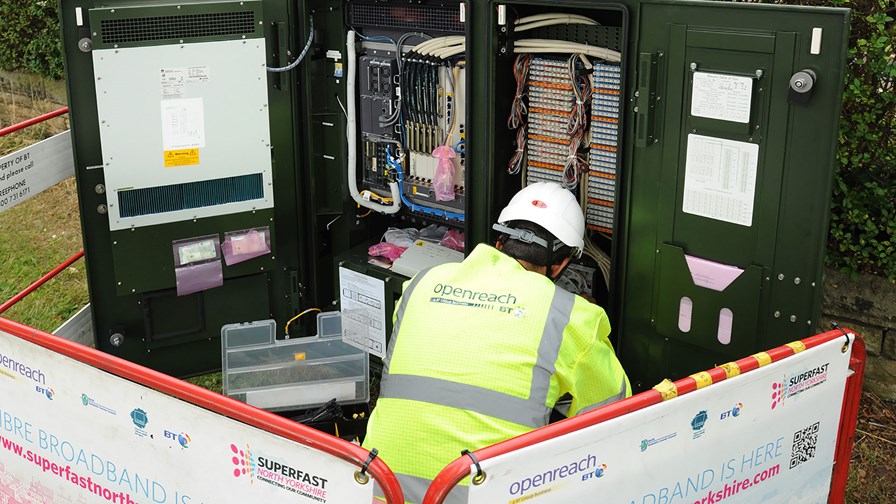 Trials of LR-VDSL expected to begin this month
Uses VDSL2 and Vectoring to "uplift" downstream data rates
Trial to test the technology over distance of 1.25km or more
Could support the UK government's broadband USO plan
Away from the political squabbles surrounding UK telco BT and its ownership of the Openreach service delivery company, there are plenty of technology developments currently in progress. We've reported previously on BT's broadband trials involving G.fast and vectoring, now comes news of so-called "long reach" VDSL (LR-VDSL), which comes under BT's definition of FTTC technologies. Although, of course, not actually fibre at all… Credit to Mark Jackson at ISP Review (an excellent source for detailed UK broadband matters) for spotting the document earlier this morning.
The 10-page document is actually a "Suppliers' Trial Information Note" that describes the planned trial service and interface. LR-VDSL trails are expected to commence any day now across a number of exchange areas in the UK. It will implement existing features currently defined in ITU Recommendations G.993.2 and G.993.5 – namely VDSL2 (very-high-bit-rate digital subscriber line) and Vectoring (or self-FEXT cancellation for use with VDSL2 transceivers, to be more precise).
The plan is to see if VDSL2 copper subscriber lines with distances of 1.25km or more from exchange to premise can support improved downlink transmission rates. To do this, BT plans on adjusting the cabinet assigned loss value to 0dB and then apply vectoring to all lines on the cabinet in the downstream direction only to cancel crosstalk from 138kHz.
There is a huge amount of work required to implement the trial specifications and identify which lines are suitable; it's no easy task. Those willing to delve into the technical detail should read the technical document. However, lucky customers who are able to be "uplifted" to LR-VDSL should receive a maximum service rate of 40Mbit/s downstream and 10Mbit/s upstream.
Those values are important, as they could provide the means for BT and Openreach to meet the UK government's planned broadband Universal Service Obligation. This calls for everyone in the UK to receive a minimum of 10Mbit/s downstream, increasing to 30Mbit/s by 2022.
BT's standard FTTC offering supports downstream speeds of between 40 and 80Mbit/s, but it is distance dependant – if your property is further than about 400 meters from the exchange cabinet, then service levels will start to drop rapidly. After all, the service is delivered over copper lines from the street cabinet to properties, with optical fibre only used for trunking back to the exchange. For the many (majority even) properties that are further away from cabinets (and in rural areas this could be 2km or more), high speed broadband remains an elusive dream.
A Proof of Concept trial in Sussex this April, covering around 200 rural premises, has already been undertaken, to build on results from BT Labs that showed a 9Mbit/s line could be uplifted to 24Mbit/s with LR-VDSL. Today's news shows that BT is preparing to extend this trial work even further with Openreach.
Email Newsletters
Sign up to receive TelecomTV's top news and videos, plus exclusive subscriber-only content direct to your inbox.