Nokia virtualises the fixed access network with cloud-native software platform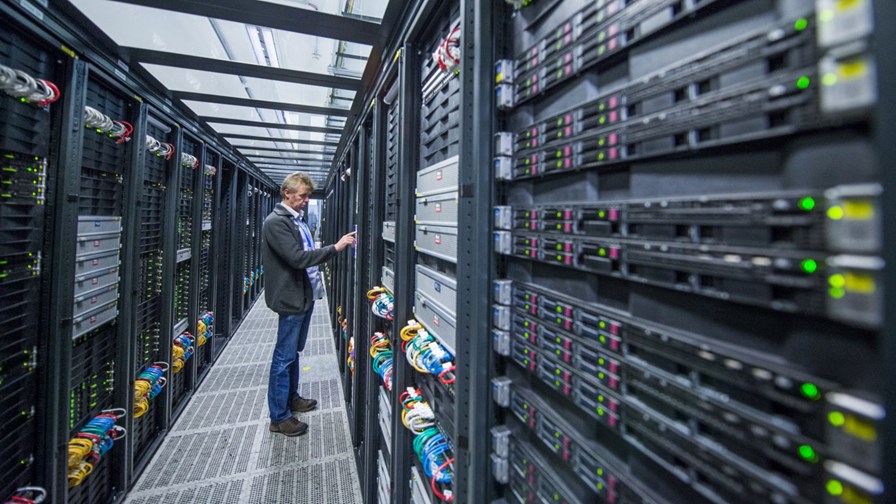 Nokia launches cloud-native and software-defined products
Virtualized access platform Altiplano supports multiple software-defined use cases
Lightspan programmable access nodes introduces new deployment practices
Nokia says it takes the lead in open-source initiatives
Nokia has launched a software-defined access network (SDAN) solution that it says will help operators build "pragmatic solutions" and avoid the thorny issue of vendor lock-in as customer broadband demand continues to increase. Nokia's solution comprises a set of cloud-native software, open programmable hardware, scalable deployment practices, automated operations and integration services.
The Altiplano cloud-native software platform leverages open interfaces, open data models and open industry initiatives such as Open Broadband, ON.LAB, Open Networking Foundation, CORD, ONAP and BBF. Nokia says Altiplano is uniquely designed for SDN and NFV and enables operators to integrate its SDAN in a multivendor environment.
Meanwhile, Nokia's Lightspan portfolio features programmable access nodes, specifically designed for SDAN use cases, which bring data centre practices to the central office and introduce cloud and operational agility to the copper and fibre outside plant. It features what Nokia says is the world's first 16-port reverse-powered G.fast micro-node which can be reverse-powered from households. It also includes a stackable software-defined optical line terminal.
Nokia says its SDAN solution harnesses cloud intelligence and programmability to support concrete use cases that bring the most value to operators – such as network slicing, virtual access networks, data centre practices, wavelength mobility, cloud-based provisioning, automated operations and edge cloud architectures to enable 5G and IoT applications.
"We deliberately go for an open, standardised, vendor-agnostic approach that smoothly integrates legacy as well as new cloud services," said Federico Guillén, president of Nokia Fixed Networks. "Our fixed access virtualisation portfolio now covers copper, fibre, coax networks and professional services, which makes us ideally placed to transform the operator's network, operations, and business just as the opportunities of 5G begin to accelerate."
The vendor adds that SDAN has been driven by real world use-cases defined by cooperation with leading operators, including Du, NBN and SK Telecom. It believes that the access network needs to be smarter, so operators can manage cost and complexity and renew their ability to scale.
"While fixed access operators across the globe are raising the bar on ultra-broadband coverage, it's no longer enough to just make networks faster," explained Teresa Mastrangelo, Principal Analyst at Broadband Trends. "Nokia SDAN lays the foundation for fixed operators to change the economics of their business with cloud agility and software-driven automation."
Intelligent Access
The SDAN product is part of Nokia's broader Intelligent Access solution, also unveiled this week. It adds new capabilities for broadband operators, including fixed-wireless access, and introduces new carrier-grade in-home WiFi solutions. Nokia maintains that it is no longer enough to simply bring ultra-broadband access to the home – operators must also be able to ensure gigabit WiFi coverage can be delivered throughout all parts of the home and to every device.
"Operators are seeing unprecedented network demands as the need for ultra-broadband performance, coverage and availability continues to grow," said Federico Guillén, president of Nokia's Fixed Networks Business Group. "Additionally, those looking to provide a true end-to-end gigabit experience can no longer simply focus on bringing high-speed access to the home; they must bring it into the home."
In addition to the SDAN, Nokia has announced what it says is the cable industry's first virtualised distributed access architecture (vDAA) and a carrier-grade in-home WiFi solution. Nokia says it also has the industry's first wireless Passive Optical Network (PON) solution that fully integrates WiGig technology in PON, allowing operators to wirelessly bring gigabit services to end customers and accelerate FTTH deployments. New fibre and high-speed DSL deployment options include outdoor and data centre fibre nodes, a 212Mhz reverse power G.fast solution and DSL backhaul remote nodes.
"The technologies, nodes, traffic and services needed to support today's ultra-broadband requirements are adding significant complexity to the network and those who can master this complexity the fastest will come out ahead," said Guillén.
Email Newsletters
Sign up to receive TelecomTV's top news and videos, plus exclusive subscriber-only content direct to your inbox.