Life in the fast lane: Internet download speeds up globally by 31 per cent this year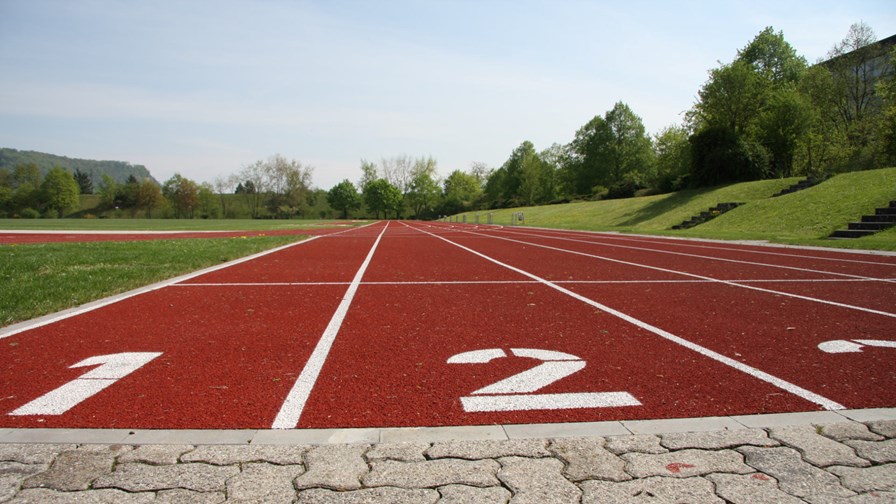 Average fixed broadband download speed is now 40Mbit/s
For mobile it is 20Mbit/s
In Laos mobile download speed increased by 249.5 per cent
In Puerto Rico it fell by 39.8 per cent
The latest Speedtest Global Index report from Ookla, the Seattle, Washington State-headquartered broadband testing, network diagnostic applications and data company shows that, globally and for both wireline and wireless connections, Internet download speeds increased by 31 per cent over the course of this year as compared to 2016. The average download speed for fixed broadband connections is now 40Mbit/s and 20Mbit/s for mobile. The Ookla data shows that network enhancements and improvements effected in 2017 in countries as geographically and economically diverse as Australia, Norway and India significantly boosted the average speed.
Speedtest.net is a web service set up by Ookla in 2006. It provides free analysis of Internet access performance metrics, such as connection data rate and latency. The service measures the bandwidth and latency of an Internet connection against one of some 5,000 geographically-dispersed servers located all over the world. Each test measures both download and upload data rates and can be performed within a user's web browser or within apps. In August this year over 10 billion Ookla speed tests had been completed.
When Ookla introduced its Speedtest facility, tests were performed using the HTTP protocol at Layer 7 of the OSI model. Now though, Speedtest.net performs tests via direct TCP sockets and uses a custom protocol for communication between servers and clients. It is a method that provides significantly greater accuracy. The site also offers detailed statistics based on test results and the data has been, and is used by many publications and organisations around the world.
Ookla's report, authored by Isla McKetta, reveals that with a mean global speed of 20.28Mbit/s, mobile download rates increased 30.1 per cent over the last 12 months and mobile uploads increased 38.9 per cent. A global average of 40.11Mbit/s makes fixed broadband downloads 97.8 per cent faster than mobile and this speed increased 31.6 per cent during the same period. Uploads over fixed broadband showed the smallest increase at 25.9 per cent. Last month, 119 countries had faster mobile download speeds than the global average and 134 countries were slower. Over on the fixed broadband side, 71 countries and regions exceeded the global average download speed and 185 were slower.
Most speeds on the rise but some actually falling
Mobile download speeds achieved in the South-east Asian nation of Laos were remarkable, increasing by an astonishing 249.5 per cent, the best improvement of any country on earth. Vietnam came in second with an increase of 188.7 per cent and the Caribbean islands nation of Trinidad and Tobago was in third place at 133.1 per cent. Meanwhile the Indian Ocean island of Reunion, which is actually a part of France, produced the biggest improvement in download speed over fixed broadband in the world, increasing by 141.1 per cent. Second was Guatemala with a 116.7 increase in download speed and Ghana was in third place with an increase of 82.1 per cent.
That's the upside, and very healthy it is too. However, there is a disappointing downside with a surprising number of counties exhibiting marked decreases in Internet speeds. Puerto Rico's mobile network infrastructure was all but destroyed by Hurricane Maria and recovery has been slow and patchy. The island's mobile download speed fell by 39.8 percent this year. Other countries saw serious declines in their mobile download speed. In Uzbekistan is down by 31.8 per cent whilst the Ivory Coast has suffered a 26.1 per cent reduction.
As far as download speed over fixed broadband is concerned the North African nation of Algeria suffered the world's biggest fall of 23.9 per cent while Ecuador saw speeds slip back by 9.1 per cent. In Europe where expectations are that speeds will continue to rise, the Baltic state of Latvia recorded a worrying 6.5 per cent decline.
Things are on the up and up in some of the world's most populous countries. For example, mobile download speed in Pakistan increased by 56.2 per cent while over the border in India it grew by 42.4 per cent. In Brazil speed shot up by 27.6 per cent.
On the fixed broadband front India did even better, recording a speed increase of 76 per cent, knocking China (with a 42.3 per cent increase) off the top perch and down into second place. The US saw an overall increase of 37.3 per cent.
Elsewhere, Nigeria, which has been one of Africa's biggest telecoms success stories, fixed line download speed increased by a feeble 3.9 per cent while mobile download speed actually fell by an unacceptable 8.4 per cent. In Bangladesh mobile download speed declined by 7.4 per cent and even in the burgeoning Chinese market the mobile download rate increased by a mere 3.3 per cent
Email Newsletters
Stay up to date with the latest industry developments: sign up to receive TelecomTV's top news and videos plus exclusive subscriber-only content direct to your inbox – including our daily news briefing and weekly wrap.