It's true, the FCC confirms that America's broadband networks are congested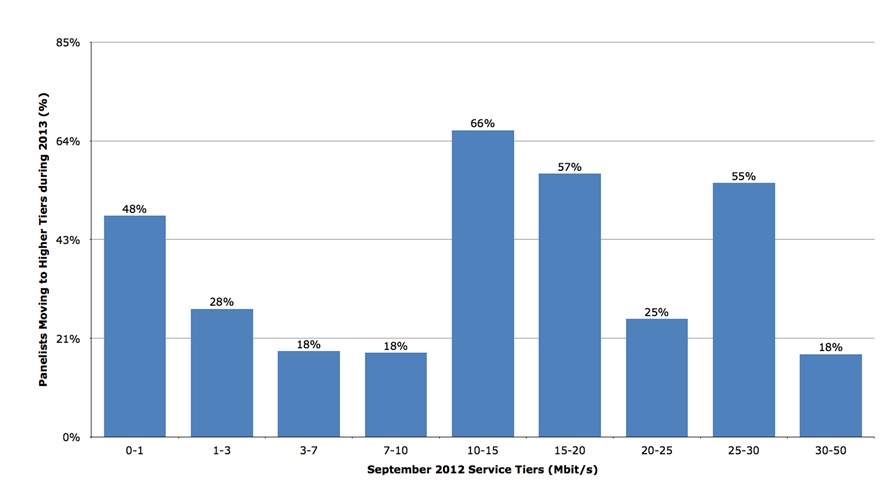 The US Federal Communications Commission (FCC) this week released its fourth annual report on the state of residential broadband in the US. This year's report reveals that whilst most broadband providers continue to improve service performance by delivering actual speeds that meet or exceed advertised speeds, some providers showed significant room for improvement, particularly with respect to consistency of speeds.
More alarmingly though, the study uncovered network congestion at various interconnection points. However, the FCC decided not to include this in the full report, for reasons that remain unclear. It did promise though, make the data available alongside the report for public review, although it's not yet online. But if you are an expert data scientist, then feel free to download the entire validated data set, and best of luck to you.
It also promised to take steps to better understand the issues, by analyzing network impact on video service providers and requesting more information from ISPs and video providers about peering issues. The FCC added that it was working to develop tools that measure and validate how these types of congestion issues affect the consumer experience and that additional testing methodologies focused on network congestion and peering will be in place by the end of this year.
Last week, the FCC announced that it has instigated a review on the dispute between Netflix and carriers Comcast and Verizon over alleged traffic throttling, although it stops short of being an official investigation.
"I have directed the Commission staff to obtain the information we need to understand precisely what is happening in order to understand whether consumers are being harmed," said FCC chairman Tom Wheeler. "What we are doing right now is collecting information. Consumers want transparency. They want answers. And so do I."
As regards the broadband report, the FCC picked up on five distinct trends this year:
ISPs continue to deliver the combined upload/download speeds they advertise, but measuring the consistency of speeds shows there's still work to be done;
Download speeds performance varies by service tier, with some ISPs delivering less than 80 per cent of advertised speeds;
Fibre and cable technologies continue to evolve to higher speed offerings, but DSL is beginning to lag behind;
Consumers continue to migrate to higher speed tiers; and
Upload speeds vary sharply
"Consumers deserve to get what they pay for," said Wheeler. "While it's encouraging to see that in the past these reports have encouraged providers to improve their services, I'm concerned that some providers are failing to deliver consistent speeds to consumers that are commensurate to their advertised speeds."
Incidentally, the graphic above shows that once consumers sign up for 'superfast' broadband, then they are more likely to want ever higher speeds. You can see the spike at 10Mbit/s – 66 per cent of users with just over 10Mbit/s service in 2012 decided to upgrade to an even faster service in 2013. A similar effect was seen with 15Mbit/s, and then another jump at 25Mbit/s. However, those with sub-10Mbit/s services don't show as much interest in boosting their speeds.
Email Newsletters
Sign up to receive TelecomTV's top news and videos, plus exclusive subscriber-only content direct to your inbox.