I feel the need, the need for speed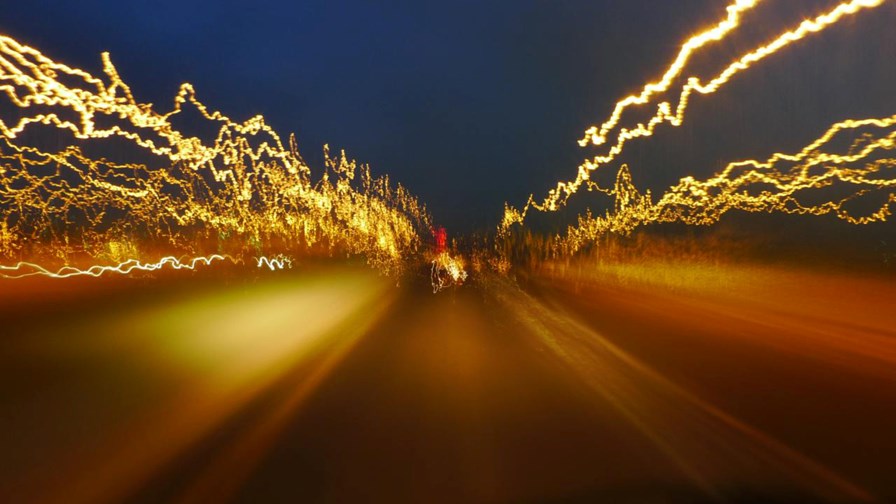 XG-FAST lab trial achieves 8Gbit/s over 50 metres
Same technology achieves 11Gbit/s over bonded Cat-6 cables
Claims of 1Gbit/s symmetrical services at distances of 70 metres
New component transceiver technology doubles communications speed
With all the talk about 5G recently and the promised ultra-broadband data speeds, you could be forgiven for thinking that fixed broadband networks have been forgotten. Far from it. Not only are we just starting to see major G.fast trials and the first deployments on copper networks by service providers, but the telecoms labs are already iterating and evolving the standard to enable even faster speeds. There's life in that old local loop yet.
Nokia – via its subsidiary Alcatel-Lucent – says it has completed a lab trial with Deutsche Telekom that has demonstrated how XG-FAST, a Bell Labs-developed extension of Alcatel-Lucent's G.fast technology short distance copper access solution, can be used by service providers to deliver even higher speeds. The technology is also referred to elsewhere as G.fast2
The trial was conducted at Deutsche Telekom's cable laboratory in Darmstadt, Germany, and apparently generated data throughput speeds of more than 11Gbit/s. Deutsche Telekom's network currently uses VDSL2 vectoring on top of FTTH to offer access speeds of up to 100Mbit/s. The telco is looking at XG-FAST technology to help deliver further on commitments to Germany's national broadband targets.
"Working on this demonstration we can see the future possibilities of XG-FAST in maximizing existing assets," said Bruno Jacobfeuerborn, CTO of Deutsche Telekom. "This will provide another technology option which could enable us to offer high-speed connectivity to our customers quickly and cost-effectively, and at the same time, move our fibre infrastructure closer to our customers."
The XG-FAST trial with Deutsche Telekom demonstrated an aggregated bandwidth exceeding 11Gbit/s on two bonded pairs of Category 6 cable over 50 meters. Similar tests using standard drop cable illustrated the feasibility of XG-FAST for fibre-to-the-front door (FttFD perhaps?) applications, achieved aggregate rates of over 8Gbit/s over the same 50m distance. All trials were performed using prototype equipment from Bell Labs under laboratory conditions.
Nokia says XG-FAST is also capable of delivering 1Gbit/s symmetrical services at distances of 70m enabling operators to deliver fiber-like speeds inside buildings using existing telephone lines, which is a far more practical solution in built-up urban environments of multi-tenant dwellings.
"The XG-FAST trial with Deutsche Telekom represents an important milestone in our ongoing efforts to extend the potential of copper for delivering ultra-fast speeds, while also bringing fiber closer to residential and business users," said Federico Guillén, President of Fixed Networks at Nokia.
A trial last October by Alcatel-Lucent and BT in the UK telco's labs demonstrated 5.6Gbit/s over 35 metres of cable and 1.8Gbit/s over 100 metres.
Performance gains
Meanwhile, diving deep into the miniaturised world of components, 11Gbit/s looks like child play. Fujitsu and Socionext have announced that they have developed the world's lowest power-consuming transceiver circuit that achieves communications speeds of 56Gbit/s per channel – essentially doubling the speed of data transfers between semiconductor chips, used in servers, switches and optical modules.
The development comes in response to the growing need to accelerate data transfers between servers, whilst also meeting demand for lower electricity consumption. To achieve this, the two companies have come up with a new timing detection method that is able to increase the speed of data transfers between chips and optical modules without increasing power consumption. They hope this transceiver will feature in next-generation servers and switches.
For the technical explanation behind this doubling of speed, you have to consider the design of today's transceiver circuits. There are two components – the decision feedback equalizer (DFE) and the clock and data recovery (CDR) circuit – which are responsible for about two thirds of a transceiver circuit's total power consumption. Considering that power consumption increases proportionally with communication speed, and nobody wants to increase their power consumption and bills, then drastically lowering power is critical for improved speeds.
Fujitsu and Socionext have targeted the DFE and CDR by creating a new timing detection method that is far less wasteful of power. They have also added compatibility with new OIF standards for optical module communications, which will lead to a reduction of transceiver circuits from today's 16 to eight when constructing a 400Gbit/s Ethernet network. The two companies hope to commercialise this technology by 2018.
Email Newsletters
Stay up to date with the latest industry developments: sign up to receive TelecomTV's top news and videos plus exclusive subscriber-only content direct to your inbox – including our daily news briefing and weekly wrap.