Grooming in an encrypted world: Vasona lands a deal with O2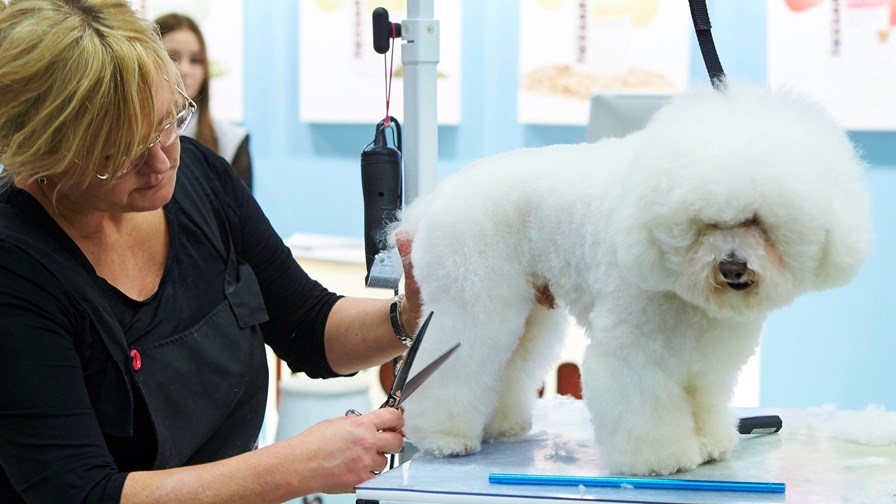 HTTPS and encrypted traffic have changed the outlook for mobile telco traffic management. Time was when deep packet inspection (DPI) enabled granular traffic management by identifying not just a data packet's source and its destination but the application and content type - and god knows what other inferences - could all be derived by 'listening in' and taking appropriate action: whether that be to apply some appropriate grooming (such a pejorative word now - time for a new one?) to a specific data flow or to file away a sliver of browsing info that might be used to build a user profile for advertising purposes.
And that, as we all know, was the problem. Too much listening in and inappropriate data collection by everyone from the security services to scam merchants, has left users feeling spied upon. The user response has been to encrypt and apply sensible security. So in comes HTTPS, which is Hypertext Transfer Protocol (HTTP) running on top of security protocols - as a result it's estimated that around a quarter and rising of the traffic crossing mobile networks is encrypted against so-called 'man in the middle' attacks.
But that's left a problem for those other men in the middle - network operators. Not all operator 'listening in' is nefarious or net neutrality-busting. Like cholesterol there's good and bad. 'Good' listening in enables operators to groom different types of flow to give a subjectively better user experience overall - so one user's packet prioritisation doesn't necessarily mean noticeable de-prioritisation suffered by another. If it's happening the user notices the benefit on some critical flows and applications (where the experience is much improved) without noticing a potentially minor reduction (if at all) in performance on another.
So good listening in and grooming is not necessarily 'non-neutral' or discriminatory in nature, since the grooming is paid for and applied to the user's network, not offered upstream in the manner of a solicited bribe to ensure premium treatment.
Solving the encryption v. grooming conundrum is therefore a goal worth pursuing and Vasona Networks claims it's there with its SmartAir and SmartVision solutions suite which has been upgraded with new capabilities to manage the surge of encrypted/HTTPS traffic on mobile networks. Today it's been announced that Telefonica UK, which runs mobile operator O2, is adopting the Vasona technology in its network.
The companies say O2 will be building "real-time network visibility and traffic management of individual cells to reduce congestion and improve customer experiences."
No coincidence that it will be applying the technology in particular to tackle the notorious congestion (experienced by all the operators) in London, described as one of the world's most densely populated markets. The deployment initially covers 700 cell sites in central London
One of the keys to the approach is to provide what Vasona calls "dynamic rate control with feedback" (DRCF). This detects and ameliorates congestion right down at the cell level. Just as important the technology builds a picture of historic traffic trends at the cell level so that action can be taken to improve things.
Vasona says this technology is already deployed with Cellcom in the US, which has claimed a 30 per cent improved bitrate delivery for video and browsing, and more than 35 per cent service latency improvement.
"Working with Vasona Networks on mobile traffic management and visibility is part of Telefónica's commitment to great customer experiences," says Tommy Björkberg, head of network strategy and programs for Telefónica UK. "We field tested in one of the world's most densely-populated markets to confirm the Vasona platforms' abilities to benefit mobile data performance for our customers. This pilot deployment represents the next phase of our work together."
Email Newsletters
Stay up to date with the latest industry developments: sign up to receive TelecomTV's top news and videos plus exclusive subscriber-only content direct to your inbox – including our daily news briefing and weekly wrap.