Brits now spend more time online than they do sleeping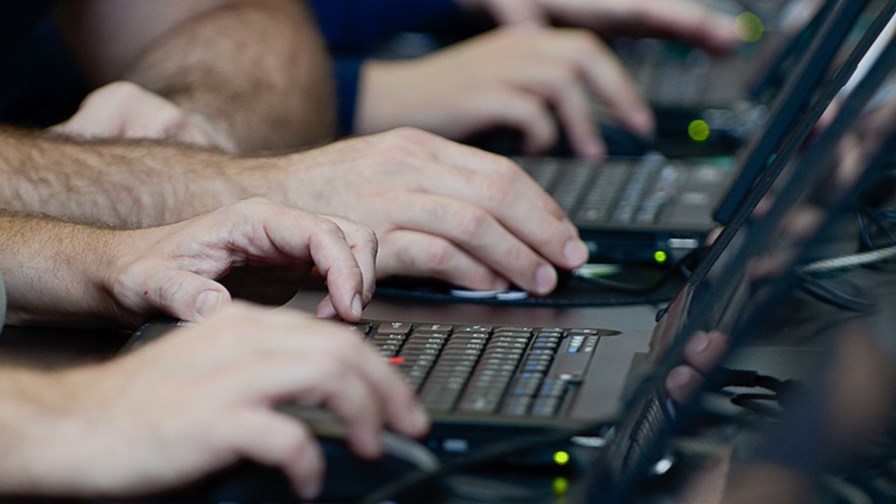 Average British male now spends 11 hours on line everyday. Females online for 10 hours
More time on the web than in the bed
"Smart Home Living" driving demand
But in too many places Internet access speeds are slower than those available at the Mount Everest base camp
A new report based on the findings of a major survey into the Internet habits of UK residents shows that, on average, Brits now spend ten and a half hours each and every day online (weekends included). We are now so wedded to the web that we are in its constant company and under its influence, for good or ill, 24/7/365. These days we spend considerably more time online than we do resting or asleep. How did it ever come to this?
The web habits report, commissioned by Hyperoptic, a UK Fibre-to-the-Premises (FTTP) broadband provider, shows that the average British man is online for 11 hours in every 24, while the average British woman is connected to the web for 10 hours a day. And what is driving this dependency verging on addiction? Yup, it's the inexorable trend towards what is euphemistically called "smart home living".
Some 21 per cent of UK residents claim they already have various 'smart home' systems installed - ranging from Internet-controlled central heating and thermostats through to lighting and energy systems and on to security monitors and smart appliances. What's more a further 27 per cent of the population say they will have various forms of smart home systems installed over the course of 2016. Thus close to half of the UK's domestic premises will be 'smart' in some way or another by the end of this year. Perhaps.
For, as might be expected given UK government's apparent inability to impose and police a coherent national broadband rollout plan and the regulator's unwillingness or inability to confront vested interests determined to obfuscate as hard as possible for as long as possible to keep competitors at bay (BT's Openreach springs immediately to mind here), in far too many parts of the country broadband availability and Internet access speeds are nowhere near ubiquitous and sufficient enough to power and provide proper and fully-connected connected living.
The Hyperoptic report shows that a massive 79 per cent of the British claim and complain that the broadband speeds they are getting are insufficient for their needs and, as a direct result, this lack of resources causes frequent domestic discord with 24 per cent of respondents say they regularly argue about poor broadband performance. Almost half the arguments (49 per cent) are about someone in the family being perceived as a greedy broadband hogger. Thirty-nine per cent of Brits would churn away to another, better, broadband provider if they could but many are stuck with inferior services because of a lack of competitive alternatives in the areas where they reside.
Steve Holford, VP Products, Hyperoptic comments: "Smart home technologies have been in germination for a decade but in the last year consumer adoption has exploded, which has given rise to a increasing number of connected homes - and even more internet-reliant Brits. As web dependency and usage rises exponentially, it's understandably going to cause friction in houses where the broadband isn't fit for task. There is nothing more frustrating than buying the world's most advanced and functional tech, and then not being able to enjoy it. The key is not to take poor service lying down."
Slow service too often the norm in many areas of the UK
All very true, but, as they say, fine words butter no parsnips. As long as the powers that be (government and regulator alike) continue to shilly-shally about and demonstrate to a frustrated audience that they are incapable of grasping the broadband nettle and ripping it up by its gnarled and stunted roots, much the UK will continue to lag behind in terms of technology and the digital economy.
Given such inauspicious circumstances all that those who are part of the broadband-deprived diaspora can do to try to ameliorate their problems is a bit of physical tweaking of their system and kit to increase their broadband speeds. According to the Hyperoptic report, 29 per cent of Brits admit they try various tricks, such as turning off unneeded devices and moving the router to perk things up a bit. It's rather pathetic but it's the reality of "Broadband Britain" in far too many parts of the country in 2016.
Other report findings are that 67 per cent of the UK workforce does so from home at least once a month and 93 per cent work longer hours when they work at home. However, 72 per cent claim that because of poor domestic broadband access and speeds, they are more productive in a formal office environment with 92 per cent saying their home connection is massively slower than is available in their office.
And, chiming nicely with the Hyperoptic survey comes another new research survey, hot off the press and published this very morning by Cable.co.uk, the telecoms price comparison service. It lists the UK's worst places for broadband access. In order of appalling connectivity the Top Five are led by the appropriately named Miserden in Gloucestershire, on through Ashwell in Hertfordshire (only a few miles from London this one), Ulverston in Cumbria in the Lake District, Gilsland, Cumbria, and Brent Knoll, a beautiful place rising above the Somerset Levels. The poor saps in those places get connectivity speeds of between 1.3Mbps and 1.99 Mbps. Indeed, in all of these places (and many more around the UK) the Internet speeds are slower than those available at the Mount Everest base camp.
Dan Howdle, telecoms spokesman at Cable.co.uk, said: 'Digital inequality is a huge problem in the UK, both for those who suffer at the bottom end and for the UK economy as a whole. While the number of UK households on the right side of the 'digital divide' is increasing… those left stranded are finding themselves further and further behind - to the detriment of both themselves and their local economies."
A BT spokesperson (the incumbent carrier whose Openreach network provides the final mile of connection into consumers' homes and is supposed to open its exchanges to permit the co-location of competitors equipment, but is doing so at the speed of a palsied geriatric tortoise with hernia problems, responded thus: 'This report doesn't give an entirely accurate picture, as fibre broadband is widely available to two of the slowest areas identified". Yeah right, he would say that, wouldn't he? And, of course, he did. And anyway, what about the other three?
Email Newsletters
Stay up to date with the latest industry developments: sign up to receive TelecomTV's top news and videos plus exclusive subscriber-only content direct to your inbox – including our daily news briefing and weekly wrap.