With the car industry being disrupted from all sides, time to get on your (connected) bike?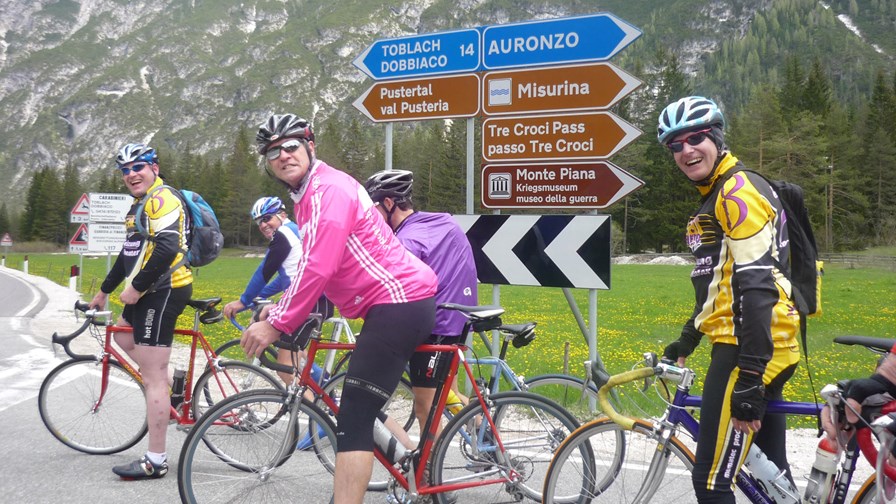 Ride-sharing ecosystem to give way to Transportation as a Service model?
Uber-like services global bookings to exceed $100 billion by 2020
Robotic taxis from the likes of Ford and Tesla to disrupt the Uber model
Or you can stick to Le Syvrac – all the fun and only two wheels
Adding to the growing list of new Industry 5G economies is the "ride-sharing economy", as exemplified by Uber of course, which is also top of Ericsson's "Digital Natives" vertical classification (see yesterday's coverage on TelecomTV of Ericsson's new Industry 5G report).
Uber has always been about far more than just ride-sharing though, with its founders having grasped the importance of owning dynamic maps in preparation of the autonomous driving future of transportation. But full and widespread autonomous driving (so-called Level 5) is at least ten years away, despite the marketing and PR claims that are raining down all around us.
Still, there's no time like the present to gaze into the future and try and predict how the ride-sharing economy could herald the move to autonomous third-party vehicles. Or as ABI Research puts it, the "new ridesharing economy in need of reality check as robotic taxis threaten its long-term growth".
"There is no doubt that the ridesharing ecosystem will mature, with Chinese ride-hailing service Didi Chuxing merging operations with Uber in the region and Uber reaching an incredible milestone of two billion rides this past June," says Dominique Bonte, Managing Director and VP at ABI Research. "Yet, however promising this new car sharing economy looks, its growth will eventually slow."
ABI Research forecasts global bookings to exceed $100 billion by 2020 and $300 billion by 2030 at an average growth rate of 18 per cent. It notes, quite correctly, that many car OEMs are now aiming to gain back control of the future automotive landscape through driverless car technology. This, said Bonte, will enable driverless taxis to overpower ridesharing in the long-term.
"Unsurprising, Didi Chuxing and Uber are also exploring driverless taxis," added Bonte. "Driverless technology will allow the car sharing paradigm to maintain growth levels beyond 2025. Other initiatives to support this economy include driverless shuttle and taxi trials by Delphi, Navya, and nuTonomy in Singapore and Japan's plan to deploy driverless robot taxis during the 2020 Tokyo Olympics."
Transportation as a Service
The take-away here is don't expect the ride-sharing economy to be around in its current guise for very long. All the signs are that we are moving to a Transportation as a Service (TraaS?) model, and yet another new economy to be added to Industry 5G.
When you combine ride-hailing services with autonomous transport, you end up with robotic taxis, for want of a better term. So why would you need to own your own vehicle? Especially if you live in a town or city? Add to this the supporting disruptive factors caused by changes to insurance, finance and city authority transport and planning policies, and a future of "robotic" electric vehicles cruising around to ferry us to and fro looks like a distinct possibility.
Ford and Tesla (representing the old and the new) have already announced plans to set up their own driverless taxi fleets, both to compete with ridesharing services like Uber and allow driverless car owners to engage in community sharing. The next generation is going to look back at our age of dedicated human drivers with much bemusement. The personal smartphone (or whatever it becomes) will play an even greater role in our lives, and the smartphone accessory market will expand from wrist bands and ear buds to electric cars – sounds ridiculous to consider a car to be a mere accessory, but at its essence it is merely a means to move us physically from one place to another, so why can't all of its intelligence and customisation be channelled from our personal smartphones?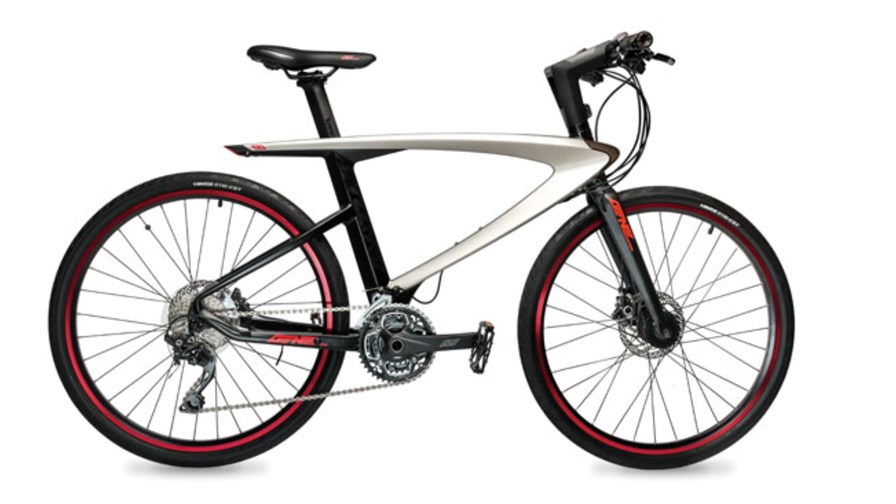 On yer bike
For those who prefer the simpler life of two wheels and no engine, thoughts of escaping the disruption caused by the connected transport revolution may prove a little premature. Yes, connected technology has made it to the humble bicycle. We have China's LeEco to thank (or blame, depending on your viewpoint) for the connected bike, and US readers can now get their hands on one through exclusive wireless carrier AT&T.
LeEco is one of China's progressive connected consumer technology companies, offering a variety of products in its domestic market, from smartphones to TVs to cars. In April, it opened a new 80,000 square foot North American headquarters in San Jose, which will also be the future home of LeEco's autonomous driving research centre, called the LeFuture AI Institute. It's already partnered with Aston Martin on its Rapide S project, so it certainly has ambition.
In the meantime, it is focusing its commercial transportation on two wheels rather than four. It first announced its "Super Bike", also known as Le Syvrac, in February – just in time for MWC – and now it's available to buy in the US. So how is it "connected"? For a start, it incorporates a waterproof smart device with a 4-inch display running Android. It offers rather unusual cycling features including a smart riding system, laser lane markers, fingerprint identification, a smart lock, a push-to-talk intercom, sensor group, FM radio, MP3 media player, electronic parking brake and power management system. Additional sensors include: heart rate monitor, accelerometer, gyroscope, temperature and humidity sensors and compass capability. On-board lights for safety include a headlight, tail-light with integrated side laser markers to create a personal visible bike lane, handlebar mounted side lights that come with turn signal indicators. Oh, and a horn.
All of this connectivity comes at a price. Reports suggest that prices will start at around $800 and work their way up to $6,000 for a carbon-framed fully-loaded machine – and you'll probably need the lighter carbon to offset the extra weight that these connected enhancements will add. AT&T has not disclosed final pricing or availability.
"LeEco was founded on the vision of a connected world, elevated by a powerful ecosystem of robust technologies and experiences," said Danny Bowman, Chief Revenue Officer, LeEco. "The Super Bike is the perfect example of how we are unifying different technologies into a single device that will give individuals a unique, seamless experience."
Email Newsletters
Sign up to receive TelecomTV's top news and videos, plus exclusive subscriber-only content direct to your inbox.