Whilst we may all want to use a connected car, we're not so bothered about owning one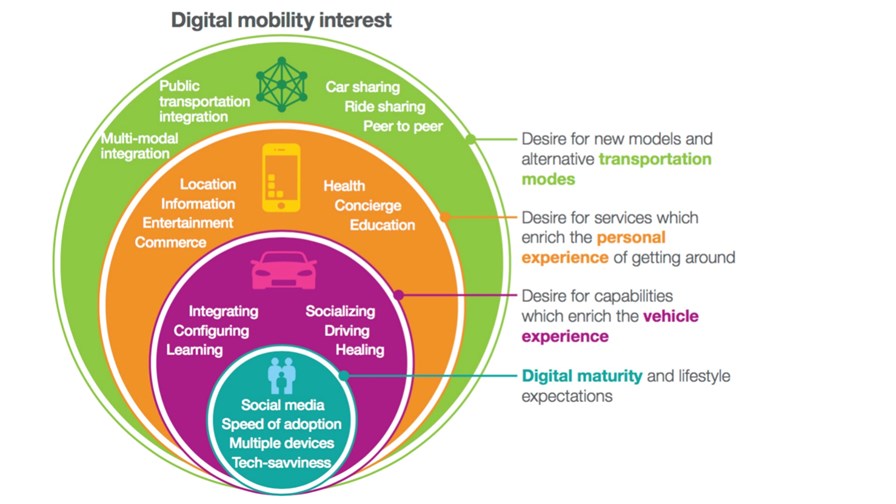 New global survey on automotive usage from IBM
42% very interested in alternative ownership models
46% would purchase online from an OEM
The connected, autonomous driving car is undoubtedly the personal transport vehicle of the future – a future that is not so far away. Whether we like it or not, our notion of the car is going to change dramatically over the next decade. There will be less reliance on human intervention, and equally less reliance on the combustion engine. But another aspect of the car that is about to change is the concept of ownership.
For the second part of the "Auto 2025" series, IBM interviewed over 16,000 consumers globally to determine how they expect to use vehicles in the next ten years. The new study was developed by the IBM Institute for Business Value, and discovers that consumers show a high level of interest in "self-enabling vehicles", or cars that can learn, heal, drive and socialize. However, consumers don't necessarily want to own one in the traditional sense, with 42 per cent of respondents saying they were very interested in alternative ownership models.
"Today's vehicles have transformed from a mode of transportation, into a mobile data centre with on-board sensors and computers that capture volumes of information about the vehicle and its surroundings," said Alexander Scheidt, Global Automotive Industry Leader, IBM Global Business Services. "Successful automakers will recognise the opportunity to accommodate for this disruption by offering the digital experiences and services that consumers desire."
Capabilities of the so-called "self-enabling vehicle" include autonomous, self-driving cars, vehicles that can be fixed without human intervention and the implementation of cognitive computing to learn and assimilate to the driver's behaviours, the vehicle itself and the surrounding environment. Diagnostics and preventive capabilities rated the most popular amongst the survey respondents (59 per cent), with ten out of sixteen countries placing it as the highest priority.
Whilst the personal car will continue to be a primary mode of transportation, there is a shift underway in what it means to own a vehicle. Of those surveyed, 42 per cent said they would consider alternative ownership modes such as subscription pricing, while another 24 per cent were very interested in fractional ownership of vehicles. 39 per cent said they would consider a car sharing model and 36 per cent would choose the on-demand ride sharing option.
New ownership models
To compensate for consumer shifts in vehicle usage, IBM says automakers will need to develop new ownership models that meet consumer expectations and create alternative revenue-streams. While globally 67 per cent agreed that it is still important to buy a vehicle in person from a dealership, OEMs and online brokers are providing consumers with more choice. Almost half (46 per cent) of consumers surveyed said they would be very interested in purchasing online from an OEM and 38 per cent would purchase online from third-party broker, if offered.
IBM's study concludes that the next phase of the automotive industry will be a very inclusive relationship between automakers and their customers, specifically with regards early collaboration in the design of new products and services. In fact, 37 per cent of those surveyed indicated they would be willing to have their driving and mobility data used to help in the design of new vehicles.
"The ease with which ideas can be generated and shared digitally and socially is compelling consumers to take on a greater role in shaping the vehicle of the future and creating a more personal and customised driving experience that is an extension of their digital lives," said Scheidt. "The automotive industry will benefit greatly from assessing the digital mobility interests of the different consumer groups it wants to target and then providing the right channels to engage."
Email Newsletters
Stay up to date with the latest industry developments: sign up to receive TelecomTV's top news and videos plus exclusive subscriber-only content direct to your inbox – including our daily news briefing and weekly wrap.