San Diego to host cellular V2X trials with Ford, AT&T, Nokia and Qualcomm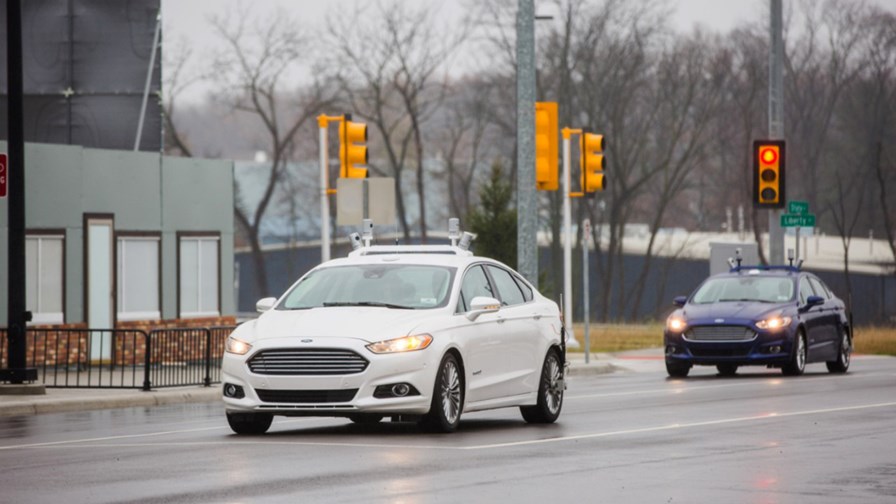 First 3GPP-based vehicle-to-everything trials to be held in the US
Trials conducted at the San Diego Regional Proving Ground
ITS integration to be provided by transport systems company McCain
Goal to support a development path towards autonomous driving
AT&T, Qualcomm and Nokia have announced that they are collaborating with Ford to accelerate the development of connected cars with the first announced cellular-based vehicle-to-everything (C-V2X) trials in the US. Testing is expected to take place in the San Diego Regional Proving Ground with the support of the city's government and transport authorities, with the initial phase commencing later this year.
The goal is to demonstrate the potential of C-V2X technologies, including support for improved automotive safety, automated driving and traffic efficiency. The trials will also seek to demonstrate to vehicle manufacturers and road operators the anticipated cost benefits associated with embedded cellular technology in vehicles and synergies between the deployment of base stations and roadside infrastructure.
"Leveraging the evolution of embedded cellular technologies for V2X communications holds great potential to advance safety benefits to all road users," said Cameron Coursey, VP of IoT Solutions at AT&T. "Working with industry leaders, and state and local government agencies, we will together lead the way to safer, more secure, cost-effective, and efficient next-generation solutions."
C-V2X is a recent 3GPP specification (part of Release 14) designed for direct communication between vehicles, vehicle to pedestrian and vehicle to infrastructure as well as for cellular communications with networks. The 5.9GHz ITS band was the main target for the specification given its existing widespread use by the transportation industry.
"The advancement of cellular technology for C-V2X applications is very encouraging," said Don Butler, executive director, connected vehicle and services, Ford Motor Company. "This technology promises to meet, and in some cases, exceed the performance requirements of vehicle communication being proposed by relevant government agencies while leveraging existing in-vehicle connectivity frameworks. C-V2X provides a reassuring path to technology advancements necessary to support emerging developments in autonomy, automated driving, and mobility. We are keen to investigate all aspects of this opportunity and support cross industry efforts that make that possible."
Direct communications over 5.9GHz
For the purposes of this trial, C-V2X platforms will be installed in Ford vehicles using the Qualcomm 9150 C-V2X solution and will connect to AT&T's LTE network and ITS platform, with base stations and multi-access edge computing (MEC) technology from Nokia. Intelligent transportation solutions (ITS) provider McCain will manage the integration of the solution with existing and emerging traffic signal control infrastructure.
The test network will operate in the 5.9GHz ITS spectrum to explore the safety enhancements of V2V use cases, including "do not pass" warning, intersection movement assist and left turn assist. The trials will also support vehicle capabilities for improved traffic efficiencies, such as real-time mapping updates and event notifications relayed over AT&T's LTE network and Nokia Cloud Infrastructure.
"LTE and 5G technologies have the potential to dramatically transform our lives, and none more so than in transportation," said Thorsten Robrecht, head of vertical network slices, Nokia. "Nokia has a keen interest in creating safe, efficient, and dynamic operating environments for autonomous vehicles, and we have gained much experience from our European projects over the last few years."
"Qualcomm Technologies is working towards solutions designed for tomorrow's safer and autonomous vehicles, not only by contributing and evolving C-V2X technology, but also by designing technological breakthroughs in other key areas such as 4G and 5G, precise positioning, machine learning, and computer vision," added Nakul Duggal, VP product management, automotive, Qualcomm Technologies.
The San Diego region was designated by the US Department of Transportation as one of ten automated vehicle proving grounds in the country earlier this year. The new trials will be carried out in the city of Chula Vista.
"The collaboration this partnership demonstrates between government agencies and the private sector significantly reduces deployment costs while accelerating the proliferation of the infrastructure necessary for the next generation of mobility technology," said County Supervisor Ron Roberts. "Government will benefit from these new C-V2X roadside units integrated with cellular infrastructure."
Email Newsletters
Sign up to receive TelecomTV's top news and videos, plus exclusive subscriber-only content direct to your inbox.