Intel puts its chips on the autonomous vehicle market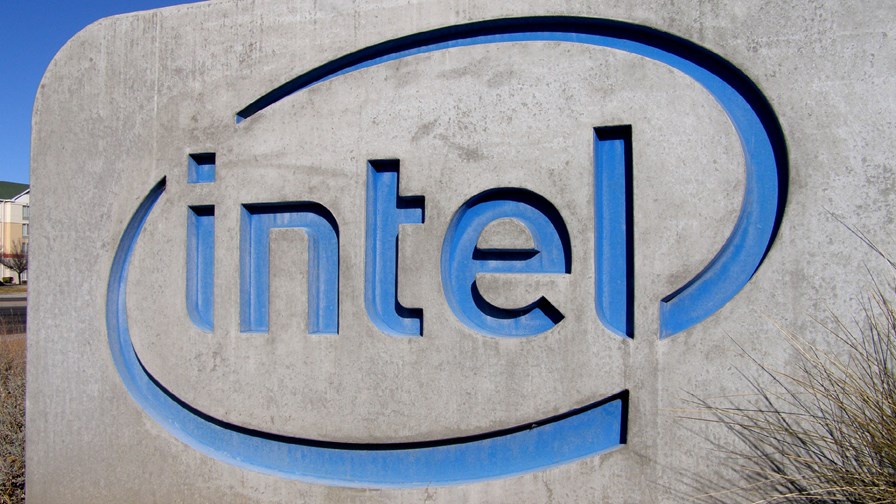 Intel buys Mobileye for its autonomous vehicle technology
Intel pays over $15 billion, while Samsung pays over $8 billion for another connected car specialist
Intel says it's now a data company
One company shelling out $15 billion and change on a particular type of technology company is a notable event. Another company doing pretty much the same thing (with $8 billion) at just about the same time indicates a shift… in thinking, if not reality.
The technology in question provides the thoughtful bits for the autonomous, self-driving vehicle (and its adjacent verticals), an area already earmarked as the THE big application of what we're still calling the 'Internet of Things'.
Intel announced yesterday that it would buy Israeli autonomous car technology leader, Mobileye, and offered a premium of 34 per cent over Mobileye's closing share price on Friday. Shares in Mobileye jumped, but only by about 30 per cent which probably indicates that the market didn't expect any competing bids. Intel's own share price faltered and dropped 2 per cent. Not catastrophic but hardly a universal endorsement of the Intel move either.
Meanwhile, Samsung completed its purchase of Harmann International, another autonomous and connected car technology specialist. Samsung also forked out $8 billion and signed on the dotted line even though the company (and the country) is gripped by a mighty scandal. Vice Chairman of the Samsung Board, Lee Jae Yong, has been arrested on bribery and corruption charges, a scandal that has now dragged down the South Korean President, Park Geun-hye. (See - Samsung boss arrested as South Korean bribery scandal deepens)
For both companies, the autonomous car market is a must. Samsung is looking for its next big thing as the smartphone market plateaus and slows, while Intel, which more or less missed out on the smartphone boom, is determined to get ahead of the market on the next few big things. It has been ultra-active in SDNFV, providing the processing power to underpin the bulk of the virtualization effort, and is also investing in IoT ecosystem creation, including technology to enable autonomous vehicle development. The purchase of Mobileye sees Intel now place a major bet on its near future.
According to Intel boss, Brian Krzanich, the car manufacturers are already planning to build autonomous driving technology into their 2021 models, so Intel has to be in there otherwise it's likely to miss the boat again.
But Krzanich also sees the broader value in the autonomous and self-learning technology necessary to robotize the car - data. Like many other technology leaders he expects that owning and analysing data is really where it's all going to be at: "We are a data company," Krzanich told investors at a recent meeting, disabusing them of the idea that Intel is about chips only.
He said he expected Intel to be a global leader in autonomous driving, a market he expected to grow to over $70 billion by 2030.
Mobileye will provide some important missing pieces in Intel's jigsaw puzzle. Founded in Israel in 1999, it has developed camera systems that can "see" cars and other objects on the road and determine what direction they're going in and at what speed. The systems then helps the host vehicle avoid them.
The hope is that Intel - with its existing technologies including mapping, artificial intelligence and machine learning - together with Mobileye can offer car manufacturers a one-stop shop for autonomous-driving technology.
The swerve that Intel would like us to think it's taking from chips to data, is illustrated by Mobileye's next generation of what it calls 'EyeQ' technology. This will crowdsource what the companies are calling "road experience" data gleaned from sensors carried in the 2 million vehicles equipped with Mobileye tech. The data is used to build up a real-time digital map of the roads on which the cars travel.
For a further insight into Intel's expectation for autonomous vehicle development watch our video from MWC: See - Super Panel: NFV, 5G and IoT: Defining the sweet spot - Part 2. At around 7 min, Caroline Chan, Vice President, Data Center Group, & General Manager, 5G Infrastructure Division, Intel, explains the Intel approach.
Email Newsletters
Stay up to date with the latest industry developments: sign up to receive TelecomTV's top news and videos plus exclusive subscriber-only content direct to your inbox – including our daily news briefing and weekly wrap.