Fiat is the latest carmaker to join Intel's autonomous driving group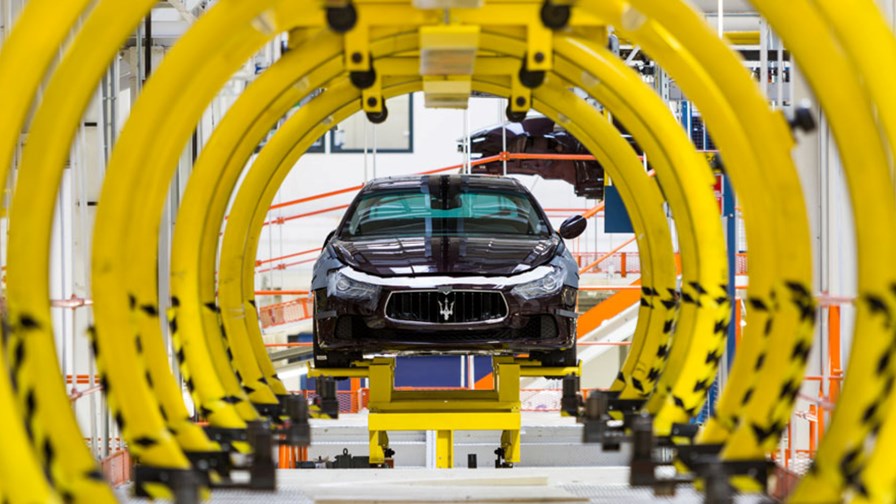 Fiat Chrysler Automobiles joins BMW Group, Intel and Mobileye
Platform will be scalable for Level 3 to Level 4/5 autonomous driving
To be used by multiple car makers while maintaining their brand identities
Fleet of 100 test vehicles also announced by the group
BMW Group, Intel and Mobileye (which is now an Intel company) have announced today that they have signed a MoU to allow Fiat Chrysler Automobiles (FCA) to join them in developing a autonomous driving platform for global deployment. Fiat is the first car company to join the founding partners since the group was created in July 2016, with the goal of bringing solutions into series production by 2021.
"In order to advance autonomous driving technology, it is vital to form partnerships among automakers, technology providers and suppliers," said Sergio Marchionne, CEO of FCA. "Joining this cooperation will enable FCA to directly benefit from the synergies and economies of scale that are possible when companies come together with a common vision and objective."
During the past year, the founding partners say they have been designing and developing a scalable architecture that can be used by multiple automakers around the world, while at the same time maintaining each automaker's unique brand identities. The group says it remains on-track to deploy 40 autonomous test vehicles on the road by 2017 year-end. It also expects to benefit from leveraging data and learnings from the recently announced fleet of 100 Level 4 (pretty much fully autonomous) test vehicles of Mobileye.
"The two factors that remain key to the success of the cooperation are uncompromising excellence in development, and the scalability of our autonomous driving platform," said Harald Krüger, chairman of BMW. "With FCA as our new partner, we reinforce our path to successfully create the most relevant state-of-the-art, cross-OEM Level 3-5 solution on a global scale."
Amnon Shashua, CEO and CTO of Mobileye, said that the platform "has made substantial progress over the last year and is rapidly entering the testing and execution phase". He added that "the combination of vision-intense perception and mapping, differentiated sensor fusion, and driving policy solutions offers the highest levels of safety and versatility, in a cost-efficient package that will scale across all geographies and road settings."
FCA said it will bring engineering and other technical resources and expertise to the group, as well as its significant sales volumes, geographic reach and long-time experience in North America. In the meantime, the group invites additional car makers and technology suppliers to join them in adopting their autonomous driving platform in an effort to create an industry-wide solution.
"The future of transportation relies on auto and tech industry leaders working together to develop a scalable architecture that automakers around the globe can adopt and customise," said Brian Krzanich, CEO of Intel.
Real world testing
It is likely that the initial fleet of 100 test vehicles, announced last week, will be based on BMW's iNEXT model – this was implied back in July last year but not yet confirmed. All we know for sure is that they will be Level 4 autonomous with the first vehicles deploying later this year for eventual testing in the US, Europe and Israel. The group also promises "multiple car brands and vehicle types to demonstrate the technology's agnostic nature", but given that BMW owns several diverse brands and car types itself, it is possible that iNEXT will still be the starting point, together with Mobileye's sensing and driving policy capabilities and Intel's open compute platforms and comms experience.
Of course, the group now has access to FCA's portfolio of brands, and there is every chance that another car manufacturer will come on board soon.
The test fleet will allow the platform solution to be demonstrated to current and prospective customers in a real-world environment and also serve as a base to interact directly with regulators. It will also showcase new concepts in mapping and safety validation, which are both geared toward scalability.
Email Newsletters
Sign up to receive TelecomTV's top news and videos, plus exclusive subscriber-only content direct to your inbox.