Ericsson, Volvo and Autoliv form Swedish venture for autonomous vehicles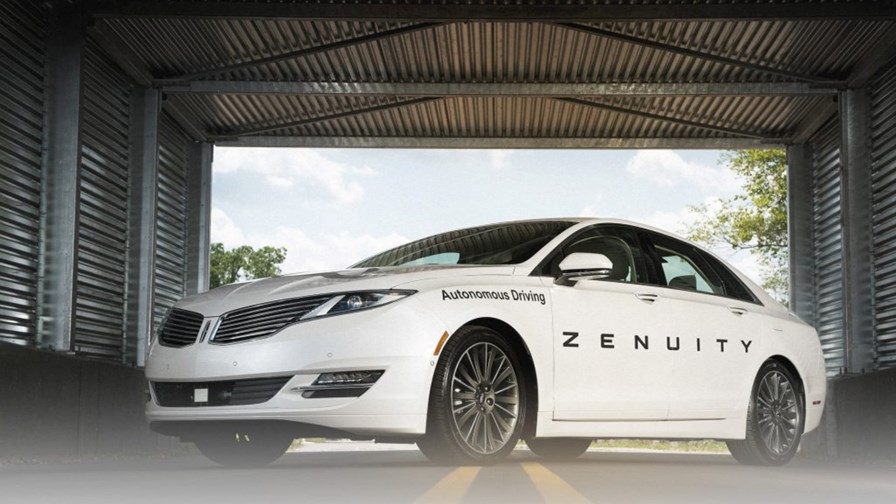 Ericsson and the Volvo JV Zenuity will develop an automotive Connected Cloud
Aims to accelerate the speed to market for new vehicle safety technologies
Ericsson will provide its IoT Accelerator platform to the venture
Deal will also connect Ericsson with automotive AI leader, NVIDIA
Ericsson has announced that it will collaborate with Zenuity, an automotive software development joint venture between Autoliv and the Volvo Car Corporation, to develop an end-to-end platform for connected safety, advanced driver assistance support (ADAS) and autonomous driving software and functions. Ericsson has a long history with Volvo, which is not surprising given their shared heritage (see our video from MWC 2014).
The all-Swedish collaboration intends to create an end-to-end offering that will consist of in-vehicle software integrated with other vehicle functions, onboard sensors and cloud support functions that will provide external data from other vehicles and cloud infrastructure. This will enable real-time visibility to guide vehicles with information and events in transit. In the first phase, Ericsson and Zenuity will work together to develop the "Zenuity Connected Cloud – powered by Ericsson IoT Accelerator".
"Zenuity was formed to develop the software and solutions the industry requires to create a truly global connected automotive ecosystem," said Dennis Nobelius, CEO of Zenuity. "Together, we will provide OEMs with unique, robust and scalable cloud-based solutions with much faster time to market, allowing them to capture the seemingly endless possibilities in the connected automotive ecosystem of the future."
Ericsson's IoT Accelerator platform orchestrates the cloud required to run Zenuity's support functions. The scalable platform will be tailored to the specific needs of ADAS and autonomous vehicles delivering the robustness, responsiveness and security needed. The solution created by Ericsson and Zenuity will be sold and promoted by Autoliv to car manufacturers worldwide.
"Connectivity is reshaping the future of transport, and Ericsson is right at the heart of this with our IoT Accelerator platform that underpins the connected automotive ecosystem," said Niklas Heuveldop, SVP, Chief Strategy Officer, Head of Technology & Emerging Business at Ericsson.
New rival for Intel/BMW?
According to ABI Research, Ericsson looks set to benefit from the partnership, as this will expand its automotive connectivity platform beyond basic telematics and infotainment through deep integration with ADAS and driverless solutions and align the company with two global market leaders in vehicle safety and autonomous technology. In addition, this move will connect Ericsson with automotive AI leader, NVIDIA, which announced a partnership with Zenuity earlier this year.
"Ericsson has invested heavily in automotive as one of its key end market focuses by creating an independent division," said Dominque Bonte, VP/Managing Director, Verticals/End Markets at ABI Research. "The Zenuity partnership is a very important announcement for the much-plagued network infrastructure vendor, which has recently gone through a major re-organisation and cost saving exercise; however, the real proof will have to come in the form of OEM wins."
Bonte adds that new alliance puts Ericsson in the same league as the Intel, Mobileye, BMW, FCA and Delphi collaboration. It will also help Ericsson to plug its connectivity platform into an end-to-end, scalable, and global autonomous vehicle solution which should help it to win additional OEM deals in the future, including in China where it already works with Geely.
Email Newsletters
Sign up to receive TelecomTV's top news and videos, plus exclusive subscriber-only content direct to your inbox.