Connected Cars could drive the need for 5G technologies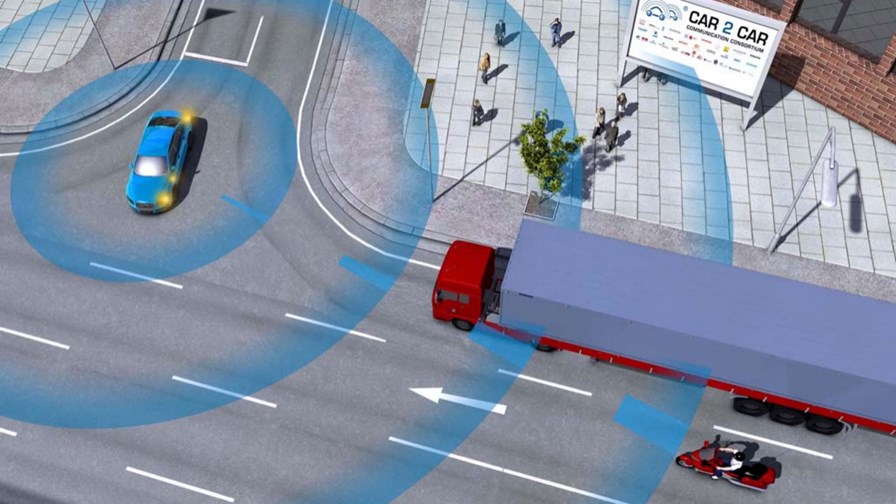 It's not just the increasing use of smart devices that is prompting the telecoms industry to pick up the pace on research for the next generation of wireless technology; 5G is also being developed to support a wide range of M2M and IoT applications. Amongst these are services and applications that will enable truly connected cars and driverless vehicles.
"Industry awareness about the importance of V2V (vehicle to vehicle) and V2I (vehicle to infrastructure) is clearly gaining momentum, largely driven by its expected key role in enabling driverless vehicles," said Dominique Bonte, VP and Practice Director at ABI Research. "It has prompted car OEMs such as GM announcing a 2017 Cadillac CTS model to be equipped with V2V technology from Delphi, in conjunction with the Super Cruise ADAS solution. Other OEMs such as Toyota and Audi are also committed to V2V."
But while early implementations of V2V-equipped vehicles will start appearing in the next few years, partially driven by Europe's C2C-CC (car to car communication consortium), Bonte says that wide-scale deployments should not be expected before 2020.
LTE has already been trialled by manufacturers such as Volvo for emulating non-safety critical V2V applications, such as exchanging non-time critical information including hyper-local weather, road conditions, and traffic data directly between vehicles. However, Bonte argues that only the arrival of 5G in the next decade, offering latencies as low as 1ms, will challenge the car industry's dedicated short-range DRSC V2V technologies.
Meanwhile, a report released last week from IBM during the Automotive News World Congress in Detroit, predicted that while the automotive industry will offer a greater personalised driving experience by 2025, fully autonomous vehicles or fully automated driving will not be that commonplace.
"By 2025, the industry will not only recreate our highly personalised and digitised lives inside our cars, but also give consumers a bigger role in defining that experience, whether as a driver or passenger," said Alexander Scheidt, Global Automotive Industry Leader at IBM Global Business Services. "Welcoming this transformation can result in benefits the likes of which haven't been seen since the automated assembly line."
But the report, which was based on interviews with executives from car manufacturing companies, also revealed considerable scepticism about fully autonomous vehicles, with just 8 per cent of executives see it becoming commonplace by 2025. However, 87 per cent acknowledged that partially automated driving, such as an expansion of today's self-parking or lane change assist technologies would be common.
"Looking toward 2025, as the borders continue to come down, the new ecosystem will create challenges and opportunities the industry has never had to face before; the enterprises that welcome openness will set the stage for long term success and industry leadership," said Scheidt.
Email Newsletters
Sign up to receive TelecomTV's top news and videos, plus exclusive subscriber-only content direct to your inbox.