Back seat drivers rejoice, the driverless car is heading your way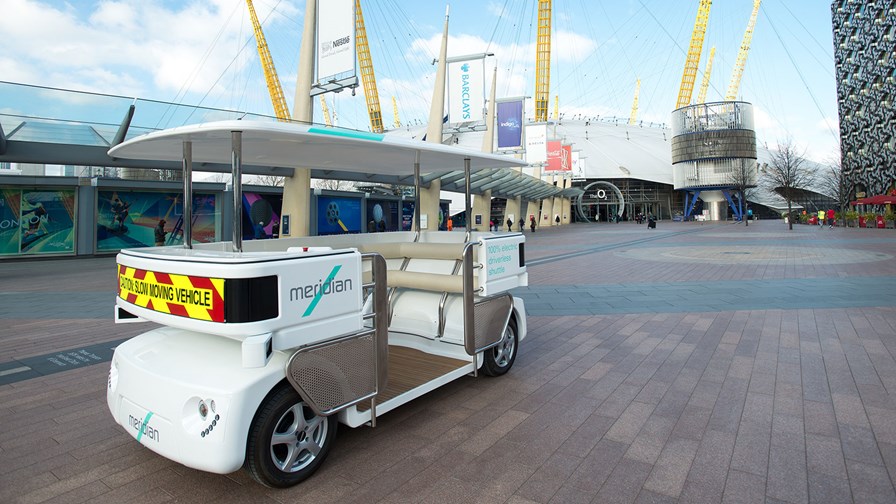 Sometime in the next few decades we'll all be back-seat drivers, thanks to the emergence of the driverless car. Of course, this will depend on unprecedented cooperation between the automotive and telecoms industries, as well as the deployment of 5G networks.
This week, the UK government agreed to allowing the testing of driverless cars on public roads, following a six-month review of the technology. It also hopes to attract developer interest from other parts of the world, and to make the UK a leader in driverless car technology. In total, three projects across four separate locations have been selected as testing centres.
"The UK is at the cutting edge of automotive technology – from the all-electric cars built in Sunderland, to the Formula 1 expertise in the Midlands," said Business Secretary Vince Cable. "The projects we are now funding in Greenwich, Bristol, Milton Keynes and Coventry will help to ensure we are world-leaders in this field and able to benefit from what is expected to be a £900 billion industry by 2025."
The Department for Transport review considered the best and safest ways to trial automated vehicles where an individual is ready to take control of the car if necessary. It also looked further ahead to the implications of testing fully automated vehicles.
The review provides legal clarity to encourage UK and international industry to invest in this technology. The next step is for the government to introduce a code of practice, scheduled for spring this year, which will provide industry with the framework they need to trial cars in real-life scenarios. It is expected that the first driverless cars supported by the government's new $19m fund will be tested on roads by the summer.
"Driverless cars are the future," said Transport Minister Claire Perry. "I want Britain to be at the forefront of this exciting new development, to embrace a technology that could transform our roads and open up a brand new route for global investment."
GATEway project
O2 UK, a Telefónica-owned company (for now), is involved in the London GATEway project (Greenwich Automated Transport Environment), which is a two year study to tackle some of the technical, legal and societal barriers to the implementation of automated vehicles in urban environments. It will undertake three live trials of driverless vehicles including passenger shuttle transport and autonomous valet parking of electric cars. Telefonica will contribute its M2M expertise.
"With a heritage in connecting cars we understand the benefits that connectivity brings to vehicles," said David Plumb, Director of Digital UK for O2. "Only last year we partnered with Tesla to install smart technology into their cars enabling them to self-diagnose their mechanical faults so that customers can avoid unnecessary charges at the garage. We are now excited to be moving into the driverless vehicle space and discovering the end benefits for the customer."
The GATEway consortium is led by TRL (Transport Research Laboratory), which has been working on automated vehicles for more than 50 years. Telefónica will be joined by insurance company Royal Sun Alliance and energy company Shell, and as well as contributing their expertise to the project they also hope to discover how automated vehicles could change their existing business models.
In addition to the Greenwich project, there is the three-year UK Autodrive project in Milton Keynes, in partnership with Coventry and the motor industry there. This project involves the demonstration of road-going cars and lightweight self-driving 'pods' designed for urban spaces. Public demonstrations and trials will begin towards the end of 2015. The VENTURER consortium in Bristol will investigate the legal and insurance aspects of driverless cars and explore how the public react to such vehicles.
"We have been connecting cars for over 20 years now – but mainly for driver based fleet management," explained Dr Mike Short, VP at Telefonica. "However, we see the driverless car market as one where we can add more – such as safety through connectivity – whether connected sensors, navigation information, apps and accessories, customer care, or appropriate guidance and control information. This demonstrator helps us to learn with key partners, offer the connectivity to the vehicles and help evolve the public policy in this Smart City space."
Email Newsletters
Stay up to date with the latest industry developments: sign up to receive TelecomTV's top news and videos plus exclusive subscriber-only content direct to your inbox – including our daily news briefing and weekly wrap.