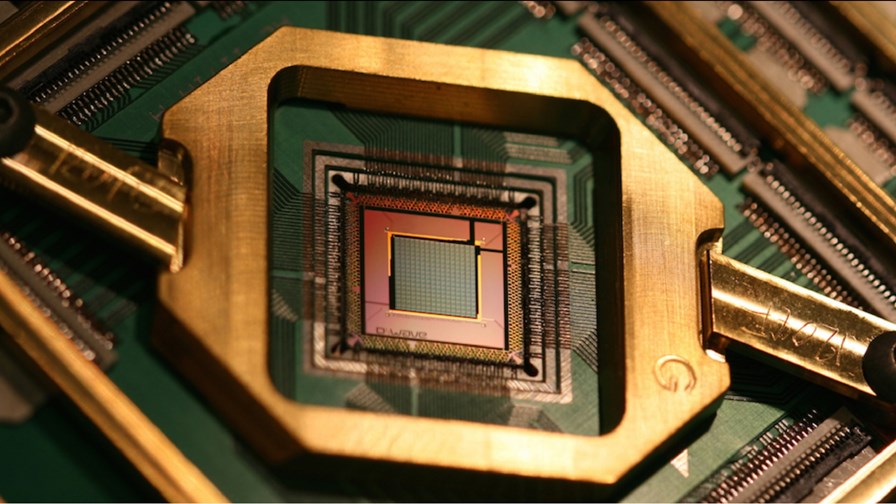 Use of QUBO algorithm ultimately leads to improvement in VoLTE stability
Quantum computing '10 times faster' for site planning, optimisation
Announcement shows the lengths a telco will go to for a competitive advantage
TIM has laid claim to being the first operator in Europe to use quantum computing to plan its 5G network.
It can be quite difficult to verify the necessity or otherwise of using quantum computing for a specific practical application. The question is: is it definitely solving a problem that would take too long for a binary supercomputer to tackle?
When it comes to cell site planning and optimisation, TIM certainly thinks it saves valuable time. It used the quadratic unconstrained binary optimisation (QUBO) algorithm – which is useful for machine learning because it can identify patterns in sequences of data – on D-Wave's commercially available 2000Q quantum computer, to plan 4.5G and 5G network parameters. TIM said it performed the task 10 times faster than traditional methods.
In terms of benefits for regular folks, using the QUBO algorithm to plan cell IDs led to a more stable VoLTE experience for TIM customers moving between different cell sites, TIM said.
It feels like an awful lot of effort to go to in order to achieve an improvement that, on the face of it, doesn't exactly sound revolutionary.
Then again, this is the market in which operators like TIM find themselves. Competition is so fierce, and network quality differentiation is still important enough, that an operator will happily use a quantum computer if it helps it to gain an advantage over its rivals.
"Since computing speed is expected to improve further as quantum computer technology evolves, the ability to configure the network in real time is a key aspect in providing customers with better mobile service," TIM said.
Indeed, the 2000Q is D-Wave's current commercially available quantum computer, and has been around since 2017. In mid-2020, D-Wave's latest quantum computer – called Advantage – is due to go on sale. One of the most significant advances is the new processor, Pegasus. Compared to the 2000Q, it offers up more than twice the number of qubits – which, like bits, is one way of measuring quantum processing power.
Practically supreme
Despite the claims that have been leaked about Google's quantum computing prowess, quantum computing has yet to solve a problem beyond the capability of a classical computer given a reasonable amount of time. In short, the world has yet to achieve quantum supremacy.
But, as the announcement from TIM demonstrates, it hasn't stopped various players from making good use of it. And there are other cool potential applications of quantum mechanics that can't be done with classical computing.
Take the quantum Internet, for example. Researchers claim this could underpin communication services so secure as to be un-hackable. It can also enable distributed quantum computing, as KPN is exploring in partnership with quantum computing research centre QuTech.
Then there is quantum cryptography, a field of cybersecurity that aims to safeguard networks in a post-quantum computing world, where passwords and public/private key cryptography have been rendered obsolete.
Quantum computing is still in its infancy; however, ongoing research – coupled with announcements like TIM's – shows that it is beginning to have a real impact not just on telcos and their networks, but the customers they serve.
Email Newsletters
Sign up to receive TelecomTV's top news and videos, plus exclusive subscriber-only content direct to your inbox.