How Orange puts AI to good use in its network operations Pt. 1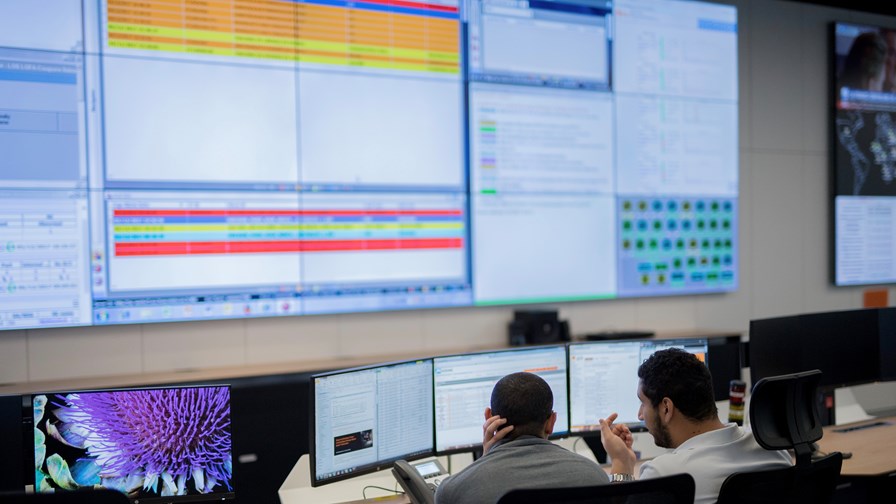 Operator has been deploying AI-enabled tools in its network operations
French giant has identified AI as a key pillar in its current strategy
Operator is saving money and improving customer experience using tools based on machine learning
Like many network operators, Orange has long been talking up the potential ways in which artificial intelligence (AI) can be put to good use, but now the French giant, which identified AI-enabled innovation as one of the four ambitions of its Engage 2025 strategy, has provided an update on exactly how it is able to better manage and monitor its networks and services to good effect.
AI is often associated with the development of virtual assistants, or chatbots, in the telecom sector, but it is increasingly being used to enable operators to run their networks more efficiently, to save opex and, in turn, provide a better service to customers.
During an online briefing for industry analysts and media, Steve Jarrett, SVP of Data and AI, and Emmanuel Lugagne-Delpon, SVP at Orange Labs Networks, outlined examples of how Orange has improved its network operations using AI tools. They also explained how the operator believes AI can enable it to build smarter networks, improve operational efficiency, and transform the way it interacts with its customers, as well as improve the experience of those customers, all while sticking to "responsible and sustainable" AI guidelines.
In this first of a two-part article, we look at how Orange has been using AI in three specific use cases: to reduce mobile capex; deal with voice traffic fraud; and reduce FTTH opex.
Enabling more efficient mobile capex decisions
In Spain, the operator is using big data and machine learning to target its capex investments to cell sites that will deliver the greatest margins and/or reduce churn, rather than just targeting spending on areas with the greatest population and highest volumes of traffic. "We identified which sites were more profitable and what we needed to do to certain cell sites to reduce churn – we were able to compute the EBITDA of each cell," said Jarrett, noting that mobile capex optimization had improved by between 10% and 20%.
Following the success in Spain, Orange plans to use the same model in other markets. "This is highly replicable," he noted, though added that it wasn't as simple as taking the same software and transposing it into another network's IT systems. "The technology and the models are the tip of the iceberg above the water," said Jarrett, with the training and cultural shift in working differently the major challenge in replicating the process in another country's team.
Wholesale voice fraud prevention
Jarrett explained that in Orange's wholesale operations there is a team dedicated to dealing with fraud in the international voice traffic sector: "There are a lot of sophisticated fraudsters operating in this domain," and detecting such activity had been historically tackled using manual processes, he noted.
So Orange introduced an AI model that analyses on average 100 million calls per day, but can peak at 160 million calls. "We can identify fraud patterns very rapidly. It not only increased the amount of fraud we were detecting" – up by 350%, according to the operator – "but has reduced fraud cost by €37 million," stated Jarrett. It also freed up all the people who had previously been analysing the records to actually deal with the fraudulent activity and perform additional tasks. "So it not only saves Orange money, but also improves the efficiency of the people working in this team and makes the work more enjoyable.
Again, the methods are highly replicable, as this kind of fraud also happens in other kinds of transactions that we do," noted the Orange man.
FTTH opex management
Orange has been investing heavily in fiber access networks in recent years, and currently passes 40 million households in Europe, of which almost 8 million are signed up as paying FTTH customers.
But such networks are highly complex and eat up a lot of operational expenses, noted Lugagne-Delpon, especially when engineers have to be sent to identify and fix network problems, the root cause of which are often very hard to identify.
So Orange developed a diagnostics tool using a traditional rules-based algorithm as well as new AI techniques that remotely identifies the root cause of FTTH network outages and problems and which, in some cases, can enable a remote fix. But when an engineer does need to be used, they already know the cause of the problem and are out in the field for less time. "We are making savings of more than €20 million per year. It saves money and increases customer satisfaction because there is less downtime," said Lugagne-Delpon.
The classic rules-based system solves about 70% of problems, while the remaining 30% are used for complex cases. "We do not start the journey with AI but introduce it when the traditional technology reaches its limits," said the Orange exec.
In the second article, the focus will be on radio access network optimization, customer targeting and the general aspirations for AI at Orange.
Ray Le Maistre, Editorial Director, TelecomTV
Email Newsletters
Sign up to receive TelecomTV's top news and videos, plus exclusive subscriber-only content direct to your inbox.