Athena, the Greek Goddess of Wisdom, inspires the first Acumos AI release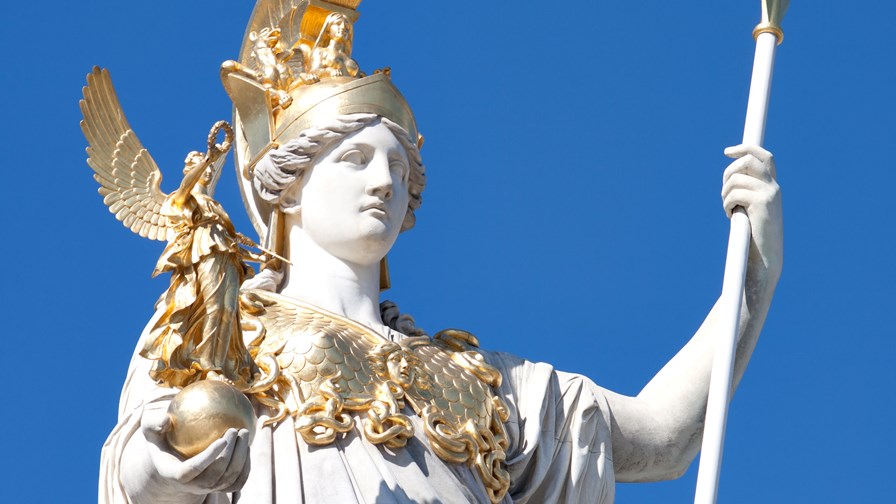 Athena is the first release of the Acumos AI project
Enables deployment of AI applications in private and public clouds
AT&T co-developed Acumos to lower the barrier to entry for AI
Orange sees the possibility of integration with ONAP
The LF Deep Learning Foundation has announced the availability of its first software release of the Acumos AI project. Called Athena, this initial release provides the capability to deploy models into a public or private cloud infrastructure or in a Kubernetes environment on users' own hardware including servers and virtual machines.
LF Deep Learning is a project of The Linux Foundation that supports open source innovation in artificial intelligence, machine learning and deep learning technologies. Acumos AI is a platform and open source framework that seeks to make it easier to build, share and deploy AI applications by standardising the infrastructure stack and components required to run an out-of-the-box general AI environment. The idea is that this then frees data scientists to focus on their core competencies.
"The Acumos Athena release represents a significant step forward in making AI models more accessible for builders of AI applications and models along with users and trainers of those models and applications," said Scott Nicholas, senior director of strategic planning at The Linux Foundation. "This furthers the goal of LF Deep Learning and the Acumos project of accelerating overall AI innovation."
The Athena release also includes one-click deployment of the platform using Docker or Kubernetes; a design studio for chaining together multiple models into a full end-to-end solution; use of security tokens to allow simple on-boarding of models from an external toolkit; and decoupling of microservices generation to easily repurpose models for different environments and hardware.
"LF Deep Learning members, including Amdocs, AT&T, Orange, Tech Mahindra and others, are contributing to the evolution of the platform to ease the onboarding and the deployment of AI models," said LF Deep Learning Outreach Committee Chair Jamil Chawki. "The Acumos AI Marketplace – a catalogue of community-contributed AI models with common APIs that can be shared securely across multiple systems – remains open and accessible to anyone who wishes to download or contribute models and applications."
"AT&T remains committed to sharing our AI insights for the sake of moving the industry forward," said Mazin Gilbert, VP of Advanced Technology & Systems at AT&T Labs. "AT&T is a founding member of the Acumos AI Project, which is freely available for download as a project under the Linux Foundation. We co-developed the project with Tech Mahindra with the goal of lowering the barrier to entry and making AI available to everyone."
The Acumos project now counts 15 members and nearly 1,000 registered users, although as Mazin Gilbert writes on his blog "there's no definition of just 'who' the user is". The developer community for Acumos AI is already working on the next release, which will be available in mid-2019, introducing model training and data extraction pipelines to make models. It will also include updates to assist closed-source model developers.
"Orange has been actively involved in Acumos since April 2018 through a Project Team Leader for the model on-boarding module to manage and drive evolutions in the on-boarding capabilities," said François Jezequel, Head of ITsation, Procurement and Operators, Orange. "This involvement shows the willingness of Orange to take part and promote the AI ecosystem in the telecom domain."
Interestingly, Orange also considered the coherency of integrating Acumos into the work being undertaken in the network automation ONAP project, housed within the LF Networking community. It sees Acumos as a common platform that can bridge existing AI technologies and new ones through its openness. It believes it can also favour cross business AI-based developments through its federative approach and thanks to its expanding marketplace.
And yes, Athena was also Goddess of War… let's just hope Wisdom prevails in this instance.
Email Newsletters
Sign up to receive TelecomTV's top news and videos, plus exclusive subscriber-only content direct to your inbox.