With UK local exchanges lined up for the axe, concerns are raised, suspicions voiced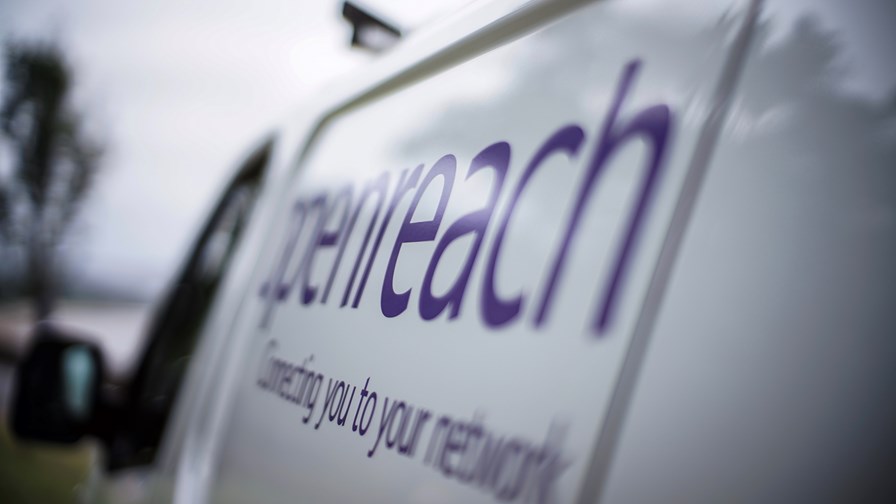 Openreach's customers relying on co-location agreements are worried about their futures
4.600 exchanges to go within 10 years, so time enough to negotiate with the altnets
Calls for the regulator to get involved as honest broker to mediate the lengthy process
Altnet broadband association INCA says consultation is too narrow
Under current plans, BT, the UK's incumbent and former-monopoly telco, will switch off the nation's PSTN in December 2025. By that time the transition to an all-IP network will be complete. In mid-November 2021, Openreach, the wholesale unit of BT which is kept at arms-length from its parent company, began consultations with other service providers who co-locate their equipment in BT exchanges up and down the country. Why? Because BT has plans to close 4,600 off its telephone exchanges as copper gives way to fibre-optic broadband connectivity.
At the moment BT operates 5,600 exchanges, of which 1,000 are designated as Openreach Handover Points (OHPs) enabled to provide the entire country with 'fibre-based-broadband' services. However, according to Openreach, within three years or so there will be no more than 1 million subscribers left getting their telecoms services via copper technologies. With far fewer hubs needed to manage the new network, BT will be left with thousands of redundant exchanges that will be worth billions of pounds as real estate assets to be sold off. Many city exchanges are severely utilitarian in their architecture and appearance but many others are beautifully designed edifices in market towns and small villages that would be eminently desirable when converted into apartments - as would the less distinguished metropolitan exchanges. They'll all be snapped-up by developers, that's for sure.
However, this can't happen until a solution is found to the problem of what to do about exchanges housing altnet co-located local loop unbundling (LLU) equipment, leased lines, cable links and sundry and manifold infrastructure routing. Fortunately, it's a fairly long-term problem, but it needs to be planned now because it will take years to complete. Initially the intent was to close 'at least' 100 exchanges by the end of 2030 in a pilot project and 'fully decommission' them by the end of 2031. BT says thereafter the process will be streamlined and accelerated with multiple exchanges being taken off-line simultaneously and all 4,600 will be decommissioned by 'the early 2030s'.
However, BT has recently greatly reduced the scope of its original pilot closure plan and will now focus on just five exchanges, one in Oxfordshire in England, one in Greater London and three in County Antrim in Northern Ireland.
David Belcher, the Strategy and Transformation Director at Openreach said, "We are under no illusions that this [the exchange closure project] is going to be a hugely complex programme to plan and deliver. We also know from speaking to service providers that these timescales will be challenging, so we're now consulting them on plans to develop and test approaches to mass-migrating their customers using five pilot exchanges."
INCA says comprehensive impact statement needed
As was only to be expected, BT's altnet competitors are worried about what this huge and far-reaching plan will mean for them. Now the industry support group representing Openreach's customers, the Independent Networks Cooperative Association (INCA), has published its response to BT's consultation exercise on the exchange closure trials and has set out a series of recommendations to mitigate the potential impact of them. INCA wants the UK regulator, Ofcom, to establish and oversee the framework of the consultation and broaden its scope to ensure that BT cannot ride roughshod through the process to the detriment of the INCA membership.
INCA says, "Whilst that may be reasonable in order for Openreach to start the exchange closure process, it leaves open a very large number of issues that are material to Openreach customers. INCA members are building new fibre networks using Openreach products including (but not limited to) Physical Infrastructure Access, Ethernet Access, Direct Optical Spectrum Access, Interexchange Dark Fibre and space and power at exchange sites (co-location). All of those products (and others) will be impacted by the exchange closure programme as we understand that they will be withdrawn from the exchanges to be closed and will certainly cause very material disruption to Openreach's customers, on which millions of UK citizens will be relying on their broadband connection by the time the closures take place." (See British broadband: A market close to boiling point or still bubbling under?)
INCA adds that the consultation is too narrow and that Openreach needs to "embrace a much wider conversation with its customers on how any necessary and objectively justified network changes can be implemented in a manner that leaves Openreach's customers and their customers able to make informed investment and switching decisions."
It complains that "the consultation states that all services provided from exchanges to be closed will be discontinued and that, effectively, it is up to Openreach's customers (given notification) to shoulder the burden of rearranging their networks at their own cost (except where Openreach has specific contractual obligations to cover costs for its customers, which is extremely limited)."
Thus, INCA calls on Openreach urgently to engage with its service provider customers to gain an appreciation of the impact the full exchange closures will have because the programme will almost inevitably affect all telecoms providers in the UK that use any Openreach services. It says, "A systematic and comprehensive impact assessment is necessary."
Then comes the sting in the tail. The INCA response says "Openreach is in many instances a reluctant supplier of the relevant services, it is not clear to INCA that Openreach's incentives are that close-aligned with those of its customers and it is therefore critical that Openreach undertakes a transparent process to assess customer needs and levels of demand and shares with its customers how it plans to meet those needs and that demand. INCA considers that it is inappropriate that Openreach develops advanced plans for replacement products and pricing structures internally before sharing those with its customers. INCA understands and accepts Openreach's need and right to recover its efficiently incurred costs in providing regulated access, but the specification of the products and the pricing structure for those products should be developed in consultation with those who will be using them."
Sounds fair enough, doesn't it? We should remember when LLU finally began, in the face of considerable resistance on the part of BT, it wasn't long before the stories emerged about the telco's competitors being unable to co-locate their equipment in exchanges because: a) the exchange had been-flooded and the carpets were wet; b) It was locked and no-one could find the keys; and c) It's just a little exchange way out in the county and we don't have the maps so we don't know where it is.
And, by the way, all three of these lame excuses are true. Sound ludicrous? Just ask anyone who has been in the altnet community for any length of time...
It is greatly to be hoped that this time around Openreach will be fully transparent and open about its plans, will listen to the altnets' legitimate concerns and come to a negotiated settlement. INCA, at least, is not going to let up and allow its members to be ridden roughshod.
Email Newsletters
Stay up to date with the latest industry developments: sign up to receive TelecomTV's top news and videos plus exclusive subscriber-only content direct to your inbox – including our daily news briefing and weekly wrap.