What's up with… Vodafone Idea, 5G revenues, smartphone sales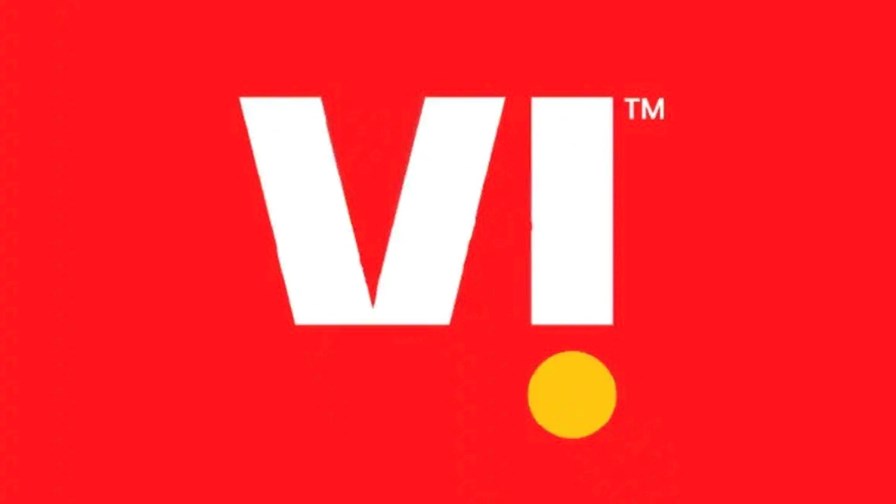 Indian government to take major stake in Vodafone Idea
Telcos set to generate $625bn from 5G services by 2027, suggests report
2022 was a year to forget for smartphone vendors
In today's industry news roundup: India's government throws Vodafone Idea a financial lifeline; revenues from 5G services are on course to double over the next four years, according to Juniper Research; even end-of-year seasonal gift-giving couldn't save the smartphone sector from a disastrous 2022, according to stats firms: and much more!
In India, the national government has thrown a sort of weighted lifebuoy to the beleaguered and debt-ridden mobile service provider Vodafone Idea, the country's third-largest mobile operator, which boasts more than 245 million customers and a market share of 21.5% (based on data from the end of October 2022). Basically, the government has ordered Idea to convert the accrued interest it owes on deferred adjusted gross revenue (AGR) payments and spectrum auction fees into equity shares to the value of 161.33bn rupees (US$1.96bn) by issuing and selling 16.13bn shares in the company at 10 rupees each to the government – simple! The government-directed conversion of Idea's debt to equity will mean the Indian state will hold a 33.14% majority stake in a private service provider. The mechanism that permitted the government's intervention to prevent Idea's collapse is a piece of legislation passed in September 2021 that allowed debt-laden telco companies to convert debt into equity by, with government sanction, issuing new shares to cover what they owe. This cunning wheeze will allow Vodafone Idea, which is a joint venture between UK-based firm Vodafone and the Aditya Birla Group (a major Indian conglomerate) to get access to "emergency loans" at preferential rates from the State Bank of India and other major financial institutions, as well as from private sources. The money that Idea will get from the banks will be used to pay off some of the many outstanding sums that, for years, it has owed to equipment vendors (mainly providers of towers and radio access network kit, but to many other companies too) as well as for new capital expenditure. And so the wheel goes round. Vodafone Idea's fortunes started to dwindle in September 2016 when Mukesh Ambani, the billionaire chairman and managing director of Reliance Industries, totally disrupted the complacent and uncompetitive Indian mobile telecom industry when he launched Reliance Jio. Some of his competitors quickly went to the wall, while others – Idea being the prime example – withered on the vine as their subscribers deserted for a cheaper and better alternative. Because Vodafone Idea lost so much subscriber income it was unable to afford to play any meaningful part in planning and deploying its own 5G network thus compounding its already very severe problems. Now, in what seems like excessive misplaced optimism, some Indian analysts are opining that the government's directive will tempt some of the subscribers who defected to Jio to return to Idea, but the operator will have to do something spectacularly innovative to lure back a significant number, and Idea has no history of proactive innovation. It will be interesting and instructive to watch what the Indian government might gain from its increased stake in Idea. For example, with a direct and controlling stake in a major mobile network operator, the Indian government may quickly gain sufficient insider knowledge of the real workings of the market to be able to direct more informed and relevant regulation. Where the 'rescue' will leave Idea in the medium to long term is anyone's guess. A year or so from now it could still be floundering in the deep end, weighed down by a lead-lined lifeline.
Global operators stand to gain $625bn in revenue per year from 5G services by 2027, a 100% increase on the $310bn expected in 2023, according to a new report from Juniper Research, which will be largely due to the migration of mobile subscriptions to 5G networks, as well as the rising adoption of embedded SIMs (eSIMs) in devices such as laptops and Wi-Fi hotspots. By 2027, 5G is also expected to account for 80% of global operator-billed service revenue, meaning that telcos will be able to secure a return on investment (ROI) for their 5G networks. Additionally, the growing eSIM implementation is expected to result in cellular data traffic growth of more than 180% globally between 2023 and 2027, as it is to be offloaded from fixed and Wi-Fi networks to 5G. As data demands grow, so too will the need for innovative technologies that are not currently used in 5G standards, stated the report. For instance, non-terrestrial networks (NTNs) and sub-1THz frequency bands will be key to initial trials and tests of 6G networks to enable them to deliver increased data capabilities. But as the cost of using satellites for NTNs, coupled with high-frequency spectrum, means "longer timelines for securing return on 6G investment for operators", the research house recommended that telcos partner with non-terrestrial connectivity specialists to reduce 6G-related investment costs.
The final quarter of 2022 was far from a positive one for smartphone vendors, as shipments recorded double-digit declines globally, according to separate estimations from Omdia and Counterpoint Research. In its preliminary data, Omdia found global shipments of handsets stood at 301.5 million units for the quarter, which represents a 15.4% dip year on year. "Typically, the last quarter sees the most shipments, however, this year the tide changed with a disappointing and marginal 0.7% decrease compared to the previous quarter," the company said in its report. Data from Counterpoint Research was even more disturbing. It claimed shipments saw an 18% year-on-year decrease in the fourth quarter, marking the "lowest level for a holiday quarter since 2013", despite being up by 1% to 303.9 million units compared with quarter three 2022. According to the research house, full-year shipments were also down on the previous year to 1.2 billion units, again the lowest level for the past decade. "The war in Ukraine, inflationary pressures, economic uncertainty and macroeconomic headwinds kept the consumer sentiment weak in 2022 while smartphone users reduced the frequency of their purchases," commented senior analyst, Harmeet Singh Walia.
Spain-based telco giant Telefónica and Middle East-focused operator group STC have joined forces to develop joint business opportunities in B2B, B2C and digital services, including cybersecurity, cloud, internet of things (IoT) and big data, in a bid to "promote growth and capture synergies". As part of the partnership, STC has also become a member of the Telefónica Partners Program, which comprises telecom operators across more than 65 markets in Europe, Latin America, the Middle East and Africa. According to STC Group business efficiency and new markets general manager, Mazyed AlMazyed, the deal with Telefónica will benefit its operations in Saudi Arabia, Bahrain and Kuwait, as well as its local affiliates. Telefónica's chief strategy and development officer, Mark Evans, also believes the collaboration is an important one for both sides, as both aim to "accelerate the digital transformation of our customers and the need of leveraging scale to provide best-in-market technology solutions and digital services". Read more.
The UK's Financial Conduct Authority (FCA) could bend the rules in order to persuade SoftBank to list the shares of Arm, the giant chip developer it has owned since 2016, on the London Stock Exchange (LSE) as well as New York's Nasdaq, according to UK media reports. The British government has been wooing SoftBank ever since it announced plans to stage an IPO for shares in Arm, which is based in Cambridge, UK, but if the FCA was to make an exception for SoftBank it could damage the reputation of the UK's investment market and make other companies wonder why they didn't also get preferential treatment. The FCA and LSE might not have to wait too long to find out if they have been successful, as SoftBank issues its latest financial reports and trading updates on Tuesday.
The European Union has paused its investigation into the planned $61bn acquisition of VMware by Broadcom while it awaits further information from the chip giant about its potential purchase, according to Reuters.
Singaporean telco Singtel has partnered with its Thai peer AIS (Advanced Info Service) and energy supplier Gulf to build a new datacentre near Thailand's capital city Bangkok. The new entity operated by GSA Data Center Company Limited (GSA), a joint venture between the three companies, will provide at least 20MW (megawatts) capacity and is expected to begin commercial operations in 2025, Singtel announced in a statement. Construction of the datacentre has already commenced and its touted features will include "state-of-the-art technologies including comprehensive security and access control systems, efficient energy management" and renewable energy usage to reduce its carbon footprint. The datacentre will target enterprises and cloud service providers both in Thailand and overseas. Singtel is also working to create a 51MW datacentre in Indonesia with Telkom Indonesia and power generation company Medco Power. These developments come at an important time in the sector, as needs for datacentre services are estimated to be higher than ever – see How many hyperscale data centres does the world need? Hundreds more, it seems.
It was bound to happen. Interpol and other law enforcement agencies are devising strategies to police the metaverse – virtual worlds that, currently, do not exist. With 192 members, Interpol is the world's biggest and most famous international police organisation and will celebrate its centenary later this year. The agency facilitates cross-border police cooperation with the remit to support and assist all organisations, authorities and services whose missions are to prevent or combat international crime. Jurgen Stock, a German law enforcement officer and current secretary general of Interpol says, "For many, the metaverse seems to herald an abstract future, but the issues it raises are those that have always motivated Interpol – supporting our member countries to fight crime and making the world, virtual or not, safer for those who inhabit it. Criminals are sophisticated and professional in very quickly adapting to any new technological tool that is available to commit crime. We need to respond to that." One thing is certain, by virtue of its very existence and nature, the metaverse crime will be international cybercrime that will require international cooperation to police it. As part of efforts to prepare for that future, Interpol recently revealed it has built an "immersive metaverse experience" to help law enforcement professionals understand the threats the metaverse may well engender and to help them develop effective responses to those perceived threats. The Interpol list of metaverse-based crimes or potential crimes includes data theft, counterfeiting, ransomware, phishing, money laundering, fraud and sexual harassment and assault. Meanwhile, Dr Madan Oberoi, Interpol's executive director of technology and innovation, acknowledges there will be big problems in defining what constitutes a crime in the metaverse. He said, "There are crimes where I don't know whether it can be called a crime or not. If you look at the definitions of crimes in physical space, and you try to apply it in the metaverse, there is a difficulty. We don't know whether we can call them a crime or not, but the threats are definitely there and the issues are yet to be resolved." He added, "If law enforcement is interested in helping people who have been hurt in the metaverse, they need to know about the metaverse, and that is one of our objectives — to make sure law enforcement personnel start using the metaverse and they become aware." Another agency working in criminal intelligence and to combat serious international organised crime and terrorism through cooperation between competent authorities of EU member states is Europol. Formed in 1998 and headquartered in Den Haag in the Netherlands, Europol has no executive powers and its officials are not authorised to make arrests or to act without prior approval from other "competent authorities". It has just published a report, Policing in the Metaverse: What Law Enforcement Needs to Know, which examines how metaverse technologies might fuel future crimes, (such as by permitting criminals to replicate user avatars in the metaverse) and educates law enforcement bodies to enable them to devise ways to police virtual worlds. Meanwhile, the big companies that are spending huge sums on developing commercial metaverse platforms claim to be constructing their own, highly robust data protection policies and systems that will be as strong as anything any law enforcement agency could provide and, therefore, they should be left to self-regulate. Now where have we heard that argument before?
MTN Ghana is in the clear after a tax dispute against it for 8.2bn Ghanaian cedi (US$665m at current exchange rates) has been fully withdrawn. Following "extensive and productive discussions" between the domestic telco, its parent MTN Group and the "relevant authorities" in the country, the Ghana Revenue Authority (GRA) has pulled its notice of tax assessment from mid-January, which claimed the company needed to pay back-taxes, interest charges and penalties due to under-declared revenue. In a stock exchange announcement, MTN Ghana maintained that it is committed to "the highest standards of tax compliance and responsible corporate citizenship". When the Ghanaian company was first hit with the bill, it disputed "the accuracy and basis" of the assessment, including the methodology used in an audit conducted by the GRA – see What's up with… Telecom Italia, Telia, Veon.
This summer, the venerable International Telecommunications Union (ITU) will prove that, at the grand old age of 158, it still has its finger on the pulse of developments in the highest of high technologies when it hosts a two-day AI for Good Global Summit in Geneva, in partnership with the government of Switzerland. The event will take place on 6 and 7 July and will showcase the abilities and potential of artificial intelligence (AI) to support the Sustainable Development Goals (SDGs) of the United Nations by helping to drive global development. The event will feature "the best of the physical and virtual worlds" and will lay stress on the huge importance of networking in devising and delivering new projects. There will be two major and important roundtable discussions, during which government officials, industry executives, academics and 40 of the ITU's UN partners will analyse and debate the AI policies, regulations, and standards likely to be necessary to ensure sustainable development. ​However, the most eye-catching aspects of the event will be the robots. It will feature eight of the most advanced humanoid social robots yet built as well as more than 20 hi-tech robots designed and constructed to meet the requirements of various specific, difficult and important tasks from firefighting and healthcare to agriculture and then on through to diplomacy and rock and roll (honestly!). The event is free of charge and it is expected that 2,500 participants will be at Geneva's International Conference in person, while the online event is open to one and all including the 15,000 members of ITU's fast-growing, AI-powered community platform, the "AI for Good Neural Network". The ITU's new secretary general, Doreen Bogdan-Martin, commented, "It is in our collective interest that we can shape AI faster than it is shaping us. This summit, as the UN's primary platform for AI, will bring to the table leading voices representing a diversity of interests to ensure that AI can be a powerful catalyst for progress in our race to rescue the SDGs." Among the astonishing range of robots attending the summit will be Geminoid, a tele-operated android from Hiroshi Ishiguro Laboratories in Japan; Grace, the world's most advanced nursing assistant robot from Singularitynet; The Digital Farmhand, a low-cost agricultural technology (agtech) robot for smallholder farmers from Australia; Colossus, a multi-purpose firefighting robot from Shark Electronics; Desdemona, the rock star robot of the Jam Galaxy Band; and, the favourite of the TelecomTV editorial team, Roboclette, the world's first robot to make raclette! Bring on the cheese (not too many holes in it please) and let us loose!
- The staff, TelecomTV
Email Newsletters
Sign up to receive TelecomTV's top news and videos, plus exclusive subscriber-only content direct to your inbox.