What's up with… Telecom Italia's NetCo, Open RAN, Rakuten Mobile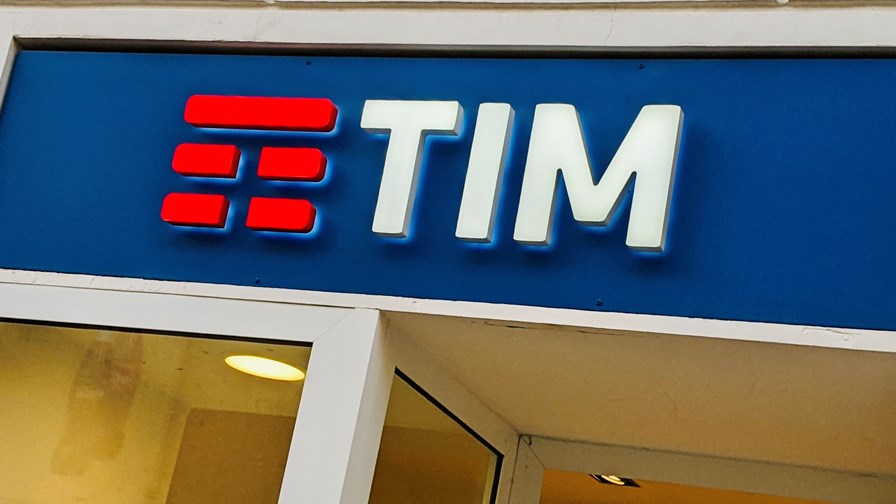 Sale of Telecom Italia's NetCo division edges a little closer
The Open RAN sector is shrinking
Rakuten Mobile tops 5 million subs
In today's industry news roundup: Italian government takes steps to conclude the sale of Telecom Italia's NetCo division, but there's still a long way to go; the value of Open RAN technology sales has shrunk for the first time since research house Dell'Oro Group started to track the sector; Rakuten Mobile now has more than 5 million mobile customers but it's still Japan's wireless market minnow; and more!
The Italian government has approved two decrees allowing the Ministry of Economy and Finance to take a stake of up to 20% in Telecom Italia's fixed-line unit, NetCo, Reuters has reported. Prime minister Giorgia Meloni was cited as saying that this action was in the nation's interest and to defend staff at the Italian telco. The move follows a deal in August between the government and US private equity firm KKR (Kohlberg Kravis Roberts) for a joint takeover of the fixed network unit, as well as submarine cable division Sparkle. According to the Reuters report, the decrees allow the government to acquire a minority stake in NetCo of up to €2.2bn, in collaboration with KKR and domestic players. Italy's economy minister, Giancarlo Giorgetti, has reportedly stated that the Italian authorities are interested in reaffirming public control of "certain strategic choices" regarding the infrastructure. In a separate report, Reuters stated that Italy's Treasury could, in the future, take full ownership of Sparkle as part of the agreement with KKR. However, all these plans have yet to be blessed by Telecom Italia's largest shareholder, Vivendi, which has long stated that it values NetCo at a much higher price than KKR, or anyone else, has been prepared to pay. Meanwhile, Telecom Italia desperately needs the funds from the sale to help reduce its massive debt pile. Read more.
Revenues for both Open RAN and virtualised RAN (vRAN) systems declined year on year during the second quarter of this year, according to research house Dell'Oro Group, which noted that this is the first time both sub-sectors of the RAN equipment market have dipped since the company started tracking them in 2019. The dip wasn't unexpected, though. "After a couple of years where Open RAN revenues exceeded expectations and advanced at an accelerated pace, the current slowdown doesn't come as a surprise," noted Dell'Oro vice president Stefan Pongratz in this press release. "Projections for 2023 were more tempered, considering that it would take time for the early majority operators to balance out the more challenging comparisons with the early adopters who fuelled the initial Open RAN wave. This is the trend we are witnessing now – growth decelerated in the first quarter and declined in the second quarter," added the analyst. Expected or not, this is bad news for companies hoping to generate revenues from Open RAN deployments, as there had long been an expectation that the early adopters in Japan (NTT Docomo, Rakuten Mobile, KDDI), the US (Dish Network) and Germany (1&1) would be followed by at least a few significant investments from operators keen to use alternative RAN technologies and find new ways of operating their networks. But this hasn't happened so far, with even the most vocal Open RAN supporters, such as Vodafone and Deutsche Telekom, making only small, speculative investments in a few markets, albeit enough for Dell'Oro to note an "uptick" in Open RAN investments in Europe. Despite the negative report, the Dell'Oro team still expects the Open RAN sector to be worth billions of dollars this year, as it stated that "Open RAN revenues are still expected to account for 5% to 10% of the 2023 RAN market," which puts it at between $2bn and $4bn for the year given that the global RAN market is worth about $40bn. Such a broad forecast, though, shows the unpredictable nature of the Open RAN market, where the current vendor market leaders are Samsung, NEC, Fujitsu, and Rakuten Symphony. The main name missing from that roster is Mavenir, which suffered a dip in its Open RAN sector share during the first half of this year, according to Dell'Oro.
Not all markets are in decline, though… According to the Dell'Oro team, the optical networking sector grew by 5% year on year during the second quarter that ended in June to be worth just more than $4bn. "It was another great quarter for optical system vendors," noted Dell'Oro vice president Jimmy Yu in this announcement. "Ever since component supply eased up, system manufacturers have been able to deliver more products to their customers that sat in backlog. As a result, optical revenues have increased at a faster rate than expected. With that said, some customers are signalling a need for a little pause after receiving these deliveries. Therefore, even though the results in the first half of 2023 were higher than expected, we are holding the full year 2023 outlook at 4%, believing year-over-year growth will slow in the back half of the year," added Yu. Huawei, Ciena, Nokia, ZTE, Infinera and FiberHome were the largest wave division multiplexing (WDM) equipment vendors in the 12 months to the end of June, with Nokia and FiberHome recording the sharpest increases in market share year on year.
Japanese operator Rakuten Mobile claimed to have crossed the 5 million subscriber mark on 28 August, more than three years after launching its mobile service in April 2020. Since its inception, the telco has "continued on its mission to democratise the mobile industry, offering an affordable and simple service plan while expanding the Rakuten network area through the build-out of base stations and roaming agreements," the company noted in a statement to mark the milestone. It also highlighted a number of initiatives it has introduced since the start of 2023, including new service plans for business customers and easier ways for customers to start using Rakuten's offerings or to switch operators. Some of its next goals are "to improve the quality of communication it provides and expand its range of services so that customers can enjoy comfortable and convenient communication services anywhere". Rakuten Mobile's subscriber base still majorly pales in comparison with its Japanese rivals, including NTT Docomo, which reported having almost 88 million mobile customers by the end of June. It is yet to see if and how Rakuten will be able to entice new customers under its updated leadership after prominent CEO Tareq Amin suddenly left the telco, as well as its vendor offshoot Rakuten Symphony, at the start of August – see Tareq Amin has left Rakuten.
Digi Belgium (previously known as Citymesh Mobile), the Belgian 5G newcomer that is 51% owned by Citymesh (part of IT services group Cegeka) and 49% by RCS & RDS (part of European IT and telecoms group Digi Communications), has secured a national roaming agreement with Proximus, Belgium's national operator. The agreement guarantees a five-year access right to Proximus' national mobile network: In a related move, Digi Belgium will acquire approximately 400 antenna sites from Proximus. "We're on schedule!" stated Ward Van Ooteghem, chief strategy officer at Citymesh Group in this announcement. "In 2022, together with RCS&RDS, we acquired the package for the new Belgian telecom player. Creating a complete nationwide Digi network will take a few years, but thanks to this agreement, we can combine the strong Proximus coverage with the rollout of our own Digi network. This way, we can enter the market in 2024 with a comprehensive mobile offering for both consumers and business clients."
Juniper Research has warned of substantial losses due to global roaming fraud over the next few years, as the "highly virtualised nature of 5G networks is creating more opportunities for fraudsters to deploy their attacks; leaving operator networks open to emerging fraud tactics over 5G networks". In a new study, the analyst firm estimated that losses from such fraudulent activity are expected to surpass $8bn by 2028, boosted by the rise in bilateral roaming agreements for "data-intensive use cases" running on 5G networks. Additionally, its forecast suggests that fraudulent data traffic will represent 80% of global operator roaming-based losses by 2024. To combat the expected threats, Juniper Research believes that telcos will begin deploying "more sophisticated fraud mitigation tools" that can alert them of potentially fraudulent activity across 5G networks in real time. Operators "must implement 5G-specific signalling detection and firewalls that offer real-time monitoring and ID-registry analysis," wrote research author Rosie O'Connor. "Only then can operators more efficiently identify subscription fraud across 100 million 5G roaming connections predicted globally in 2024," she added. Find out more.
The UK is to host the world's first AI Safety Summit on 1 and 2 November at Bletchley Park in Buckinghamshire, UK, which is "a significant location in the history of computer science development and once the home of British Enigma codebreaking," the UK government has announced. "AI companies and experts in research will unite for crucial talks in November on the safe development and use of frontier AI technology," and aim to "agree a set of rapid, targeted measures for furthering safety in global AI use." The move will give UK prime minister Rishi Sunak something to cheer about given he is pumped about the role the UK can play in global AI developments, as he explained earlier this year – see UK prime minister Sunak stakes claim to AI fame.
- The staff, TelecomTV
Email Newsletters
Sign up to receive TelecomTV's top news and videos, plus exclusive subscriber-only content direct to your inbox.