What's up with… Telecom Italia, roaming revenues, VMO2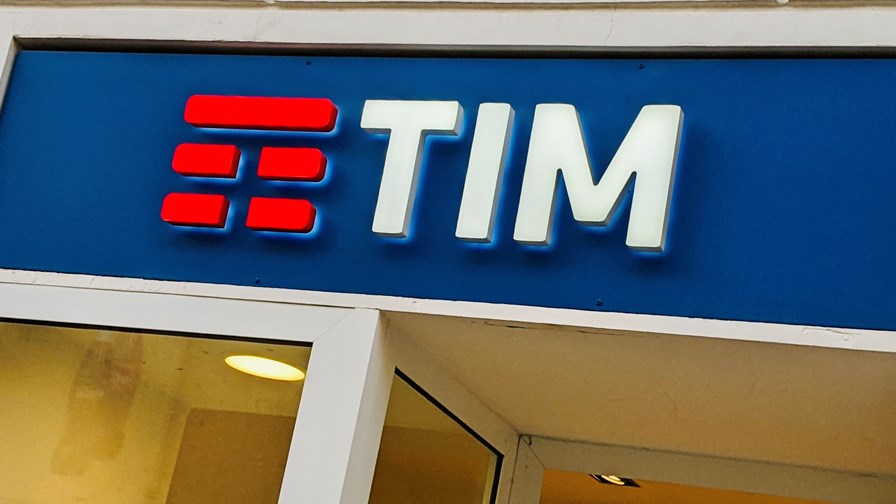 Some good news at last for Telecom Italia (TIM)
Roaming revenues are still on the rise, according to a new report
Virgin Media O2's sales, broadband subs are on the rise
In today's industry news roundup: Telecom Italia (TIM) reports a rise in first quarter revenues and earnings, but its enormous debt pile is also still growing; roaming revenues are still just around, they're growing, according to Juniper Research; UK operator Virgin Media is reaching more homes and edging up sales; and more!
Some good news for Telecom Italia (TIM), which has been grappling with M&A uncertainty for what seems like forever – it has reported a 4.3% year on year increase in first quarter revenues to €3.8bn, a 3.8% increase in earnings before interest, tax, depreciation and amortisation (EBITDA) to €1.5bn, and noted improving trends for its business. The star of the show, not for the first time, is the telco's operation in Brazil, where year on year revenues were up by 19.3% to just over €1bn and EBITDA up 21.8% to €461m. Revenues in Italy dipped only very slightly to €2.84bn, a positive sign as, previously, sales were declining at a much greater rate. Still hanging over the telco's head, though, is the growing weight of its debt, which increased by €500m during the first quarter to €25.5bn – hence the management team's ongoing and prolonged effort to raise cash through the sale of its NetCo fixed line and international unit, for which it is still seeking higher bids. For the full report, follow this link.
If you thought roaming revenues were a thing of the past, think again. According to Juniper Research, telcos are on course to generate $8.6bn in roaming revenues this year and increase that total by 15% to $10bn in 2024 as more people travel and 5G networks offer improved mobile data services. However, alternative travel mobility solutions, "such as the option for roaming subscribers to adopt a temporary local profile rather than incur roaming charges when travelling internationally," will threaten those roaming revenues in future, especially as embedded SIMs (eSIMs) become more common. These eSIM modules are operator agnostic and enable roaming users to "adopt local profiles through digital platforms, rather than relying on roaming via physical SIMs," noted the research firm, which expects that by next year, more than 1.5 billion smartphones globally will use eSIMs for cellular connectivity, with that number set to hit 3.5 billion by 2027.
UK operator Virgin Media O2 (VMO2) has reported a 3.9% year-on-year increase in first-quarter revenues to £2.6bn as it added almost 29,000 fixed broadband customers in the first three months of the year, taking its total to 5.68 million. At the end of March, the number of homes it was able to service – including those reachable through Nexfibre, the wholesale FTTH joint venture set up last summer for which it is the anchor tenant – reached almost 16.3 million, with the operator stating that the "upgrade of our existing network to full fibre remains on track, and our serviceable FTTH footprint is set to reach up to 23 million homes in 2028." VMO2 is still the UK's mobile market leader with 23.9 million mobile connections. While that number has dipped slightly year on year as it now has far fewer prepaid customers (7.8 million), its contract customer base continues to grow, ending March at almost 16.1 million. Notably, VMO2 also boasts 10.2 million cellular internet of things (IoT) connections, up from 8.6 million a year ago. Read more.
It's not just Europe's telcos that are leaning on regulators to force the cloud and streaming giants to cough up some capex money in what has become known as the 'fair share' debate. India's network operators, currently pumping billions of dollars into their mobile network upgrades and expansions, are now pressuring the Department of Telecommunications and the Telecom Regulatory Authority of India (TRAI) to force the big tech players to contribute towards 5G rollout costs, The Economic Times has reported.
Optical systems vendor Adva, which is now part of Adtran following last year's merger, has filed a lawsuit accusing Huawei of trying to "wrongly dominate" the data transport networking sector by over-charging for the use of its patents. Adva noted that it wants to use the Chinese vendor's patented technology to comply with international standards but alleged that Huawei is demanding "grossly excessive or supra-competities royalties" for the use of standards essential patents. The vendor also accused Huawei of infringing its own patents. Adva has just reported a 5.2% year-on-year increase in first-quarter revenues to €179.4m.
Vodafone has announced that, following successful pilots in Plymouth and Basingstoke earlier this year, it will start switching off the remainder of its UK 3G network with effect from June. The move will allow the operator to reallocate the spectrum currently used to provide 3G services to its 4G and 5G offerings and will help it to "reach net zero for its UK operation by 2027," as 5G networks are "much more energy efficient". The operator noted in this announcement, "Sending a terabyte of data across the 5G network uses just 7% of the energy used to send the same amount of data across the 3G network." Vodafone's UK chief network officer, Andrea Dona, said: "Our focus is to continue building the UK's most reliable mobile network. To continue to do this, we need to ensure our technologies are fit for purpose. 3G use has already dropped significantly, as most of Vodafone's customers now use the 4G network. Currently less than 4% of data is used on our 3G network, in comparison to more than 30% in 2016." The operator didn't note, though, how many customers currently have mobile devices that do not support 4G or 5G services and thus, if they do not switch to a newer phone, will find themselves with a much slower 2G-enabled data service (Vodafone will not be retiring its 2G network for many more years yet). Many operators are doing the same thing to save on operating costs and to refarm spectrum – in the UK, both EE/BT and Three are set to switch off their 3G networks next year. Vodafone's move is not a surprise – the operator has long planned to retire its 3G network, and actually noted in 2021 that continuing to run a 3G network would hold up the rollout of its Open RAN sites – see 3G will hold up Vodafone UK's Open RAN rollout.
- The staff, TelecomTV