What's up with… Smartphone shipments, German fibre builds, Juniper Networks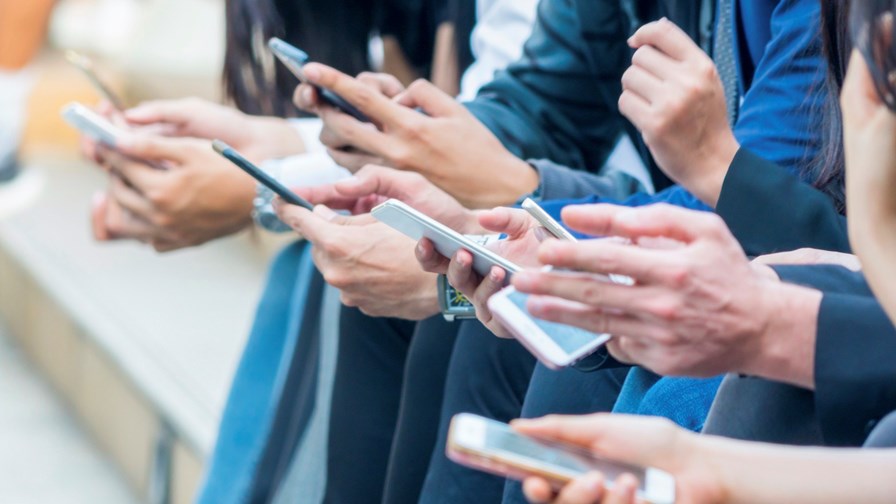 There are signs of recovery in the global smartphone sector
FTTH tempers are fraying in Germany
Juniper Networks propped up by enterprise sales
In today's industry news roundup: The beleaguered smartphone sector is showing signs of recovery, according to IDC; Germany's altnets are fuming over, and lodging complaints about, Deutsche Telekom's fibre overbuilds; Juniper Networks is now generating most of its revenues from enterprise customers; and much more!
The smartphone sector, which has been suffering from weaker and weaker demand in the past year, is showing signs of recovery, according to research house IDC, which has been tracking the mobile device sector for decades. According to IDC, global shipments declined 0.1% year on year to 302.8 million units in the third quarter of 2023, and "although macroeconomic uncertainties linger as markets struggle with soft demand, inflation, and geopolitical tensions, healthy inventory and the slower pace of decline are encouraging some vendors to increase shipments," the research company notes in this press release. "We are seeing a strong ramp up of shipments in emerging markets by vendors like Xiaomi and Transsion," noted Nabila Popal, research director with IDC's Mobility and Consumer Device Trackers. "While this is a good sign of approaching recovery, vendors must keep a close eye on sell-through to avoid falling into excess inventory again, as demand is still weak in many regions. Meanwhile, on the other end of the spectrum, we see Apple growing in all regions except China, where it's facing renewed competition from Huawei as well as heightened macroeconomic uncertainties that are causing consumers who once used to rush for the latest iPhones to pause and think more carefully about their purchases," added Popal. While shipments are still declining in many key markets, IDC noted that in the third quarter, emerging markets such as the Middle East and Africa, Latin America, and Asia Pacific (excluding Japan and China) saw shipment growth of 18.1%, 8.2%, and 1.3% respectively. Samsung was the smartphone sector leader in the third quarter, with a 19.7% market share, followed by Apple (17.7% share), Xiaomi (13.7% share) and Oppo (8.9% share).
Surprisingly, Germany's effort to transform itself into a digital superstate courtesy of nationwide fibre-optic broadband network investments has been remarkably sluggish. The latest figures from the Federal government, published on 30 June this year, show that just 35.6% of the country now has full-fibre access. It's a low percentage given that Germany is Europe's biggest economy, but, again surprisingly, it is in compliance with government targets. The former monopoly, incumbent telco Deutsche Telekom (DT), remains big and powerful to this day and, naturally enough, is playing a major role in fibre build-out. Since 1995 it has operated in a competitive environment and since then has frequently been accused by rivals of anti-competitive tendencies and behaviour (as are all former monopolies). Now some of its altnet rivals are complaining that DT is "tactically overbuilding" fibre infrastructure in hundreds of towns and cities, effectively freezing them out of municipal markets where the great majority of them (89%) intend (or had intended) to offer open access on the fibre networks they are building themselves. Ingbert Leibing, the CEO of the Verband kommunaler Unternehmen, aka the VKU (or, in English, the Association of Local Public Utilities), complains that "technically, there is no reason to build your own network where others already provide a fibre-optic network". He claims, "hundreds of reports show that strategic overbuilding is by no means a niche phenomenon, but rather that strategic overbuilding, as practised by Telekom, is slowing down the nationwide expansion of fibre optic networks throughout Germany." That's why Ingbert is calling on the German telecoms regulator, the Bundesnetzagentur (BNetzA), to intervene "to oblige Telekom to provide regular information about its expansion plans in the next 12 months," presumably to identify where alleged overbuild is happening or will take place. The claims are that DT's fibre roll-out plans are deliberately opaque and designed to obscure rather than illuminate. The VKU says altnets need to know where they can invest in fibre layout in reasonable expectation of making a return on their investment. In response, Timotheus Höttges, the CEO of Deutsche Telekom, commenting on his altnet competitors' accusations, is very blunt. He said, "It is a myth, a complete myth. It is an excuse for underperformance and for misjudging their own business cases." In a later statement, DT added that it is "normal competitive practice" to overbuild where it is evident that any slack in the system will quickly be taken up by latent demand. Figures show that Germany's altnet companies have, between them, spent a total of €8.4bn on the deployment of fibre broadband. Meanwhile, DT's target is to pass 10 million premises by the end of 2024.
Juniper Networks generated more than half of its revenues from enterprise customers during the third quarter of this year, the first time that has happened since the company was founded in 1996. "We delivered better than expected Q3 results due to another record quarter in our enterprise business, which represented more than 50% of total company revenue for the first time in the company's history," said Juniper's CEO, Rami Rahim. "While we are continuing to experience headwinds from our cloud and service provider customers, many of which are still digesting prior purchases, our enterprise momentum remains strong and provides confidence in our future growth prospects." The vendor's third quarter revenues totalled almost $1.4bn, down by 1% year on year, while its operating margin slipped to 6.3% from 10.6% a year earlier. For the fourth quarter, the company sees "healthy enterprise momentum and expect orders to grow both in Q4 and on a full-year basis. However, we expect demand from cloud and service provider customers to remain constrained as they continue to digest previously placed orders." As a result, fourth quarter revenues are also expected to be in the region of $1.4bn.
Belgium's national operator Proximus is performing well in its home market, with third quarter domestic revenues up by 4.3% to €1.17bn. And overall, the outlook seems healthy for the telco. "Reflecting on the first nine months, thanks to our ability to manage both revenue growth and cost mitigation, we are confident of raising our domestic and group guidance," noted CEO Guillaume Boutin. "For the full-year 2023, we expect our domestic revenue to be up between +3.5% and +4% while the domestic EBITDA decline will be limited to around -2%. For the group EBITDA, we are also improving the 2023 outlook to a year-on-year decline of around -2%. For our international segments BICS and Telesign, we are mitigating our direct margin expectations for the year 2023 to a growth between 4% and 5% for the two companies combined, excluding currency effects. This is primarily due to voice and messaging traffic at BICS where we experienced elevated volume levels in 2022 on certain volatile destinations which did not reach the expected levels for 2023. At the same time, Telesign is beyond its peak of OPEX investments in its growth strategy and turning to positive EBITDA sooner than expected," noted the CEO. Read more.
On 26 October the biggest and most modern datacentre in Vietnam came online in the capital city, Hanoi. The IDC (internet datacentre) Hoa Lac is fully compliant with international technical standards and, it is claimed, will provide the most advanced data services in the country. Featuring technology from Hitachi and Siemens, it was designed and built to meet the needs of both domestic and international customers and offers, on average, connections to its server infrastructure of 2 Gbit/s for domestic users and 500 Mbit/s for international connections. It is the eighth datacentre to be opened under the aegis of the Vietnam Posts and Telecommunications Group (VNPT). Overall, Vietnam now has 39 operational datacentres. The Vietnamese government is determined to develop its own digital economy and become a full-fledged member of the global digital community and has, via the Ministry of Information and Communications, mandated a national Digital Infrastructure Strategy and is about to publish plans for the period 2025 through to the end of 2030. The emphasis is the continuation and acceleration of the communications services sector, with the development of digital network infrastructure and cloud computing cited as the greatest priorities. The Vietnamese authorities say the country's datacentre services sector will be worth just over $1bn by 2028, getting on for double the $561m recorded for 2022. The plan is for all government departments and agencies to have access to gigabit connectivity and cloud computing resources by the end 2025 and for 70% of businesses to be using cloud computing by the same deadline. The Vietnamese comms market is a success story, having experienced strong growth in recent years, driven by the increasing population, better telecoms services and the mass popularity and adoption of reasonably-priced smartphones and tariffs. Much of that success has been ascribed to an enlightened and forward-looking regulatory regime which, especially post-Covid, has seen the emergence of a large and growing work-from-home population and the ever-increasing consumption of video, gaming and other broadband services as connectivity rates have risen. Sector competition has also helped. Mobile subscription numbers are set to grow for at least the next six years, and with 99.8% of the population now able to access 4G services, mobile revenues are substantially increasing. Interestingly, figures published by Idem Est, a research house specialising in the analysis of Asia-Pacific telecoms markets, indicate that 5G mobile subscribers could reach around 66% of all connections (equivalent to about 90 million) in Vietnam by 2030. Whether or not that number is reached, Vietnam is clearly taking big strides in its march towards membership of the global digital population and economy.
Opportunity knocks for private 5G networks in the utilities sector, according to the analyst team at SNS Telecom & IT. Commercial public 5G may still be a technology searching, perhaps in vain, for a committed global user base, but private 5G continues to go from strength to strength with a forecast that the value of private wireless network investments by utility companies will experience a 15% compound annual growth rate (CAGR) between 2024 and 2026, according to the research firm, which expects private 4G/5G cumulative infrastructure investments by utilities to hit nearly $2bn in the next three years. Already an acknowledged success across a wide range of vertical industries, the opportunities for private 4G/5G networks in the global utilities sector range from wide area networks (operating in 410 MHz, 450 MHz, 900 MHz and other sub-1 GHz spectrum bands) for smart grid communications, all the way through to purpose-built 5G and 4G/LTE networks providing localised wireless connectivity in critical infrastructure facilities such as power plants, substations and offshore wind farms. The SNS Telecom & IT report, Private 5G/4G Cellular Networks for Utilities, provides a comprehensive list of notable examples of successful private 5G networks, including Ireland's Electricity Supply Board (ESB) which, via its 410 MHz spectrum holdings, is implementing a national private mobile network to meet the wireless connectivity needs of smart grid applications for the control, protection and management of Ireland's utility assets. Meanwhile, in France, the country's multinational electric utility group EDF is deploying private mobile networks to bring secure cellular connectivity to its nuclear power plants. In Italy, Enel (Ente nazionale per l'energia elettrica, or the National Electricity Board) operates a global private comms platform leveraging a multi-national secure MVNO service for connectivity across the International energy company's global footprint and end-to-end private LTE/5G networks to provide localised wireless coverage for reliable communications in business-critical areas. In Germany, 450connect, a joint venture backed by German energy and water utilities, is rolling out a nationwide 450 MHz LTE network. Elsewhere in Europe the Polish Energy Group (PGE) is implementing a 450 MHz mission-critical LTE network for the wide area operations of electricity and gas DSOs (Distribution System Operators) across Poland. In the US, a number of utilities have spent big money on acquiring 900 MHz and 3.5 GHz CBRS PAL (Priority Access License) spectrum within their service territories. Ameren, Evergy, Hawaiian Electric, LCRA (Lower Colorado River Authority), SCE (Southern California Edison), SDG&E (San Diego Gas & Electric), Southern Company and Xcel Energy are among the growing number of utilities that are implementing 3GPP-based private wireless networks in support of grid modernisation programmes. And so it goes. The report cites many other examples in the Caribbean, China, Korea, the Middle East and South America. You can find it at https://www.snstelecom.com/utilities.
- The staff, TelecomTV
Email Newsletters
Sign up to receive TelecomTV's top news and videos, plus exclusive subscriber-only content direct to your inbox.