What's up with… Radisys, Airspan, Veon, BAI Communications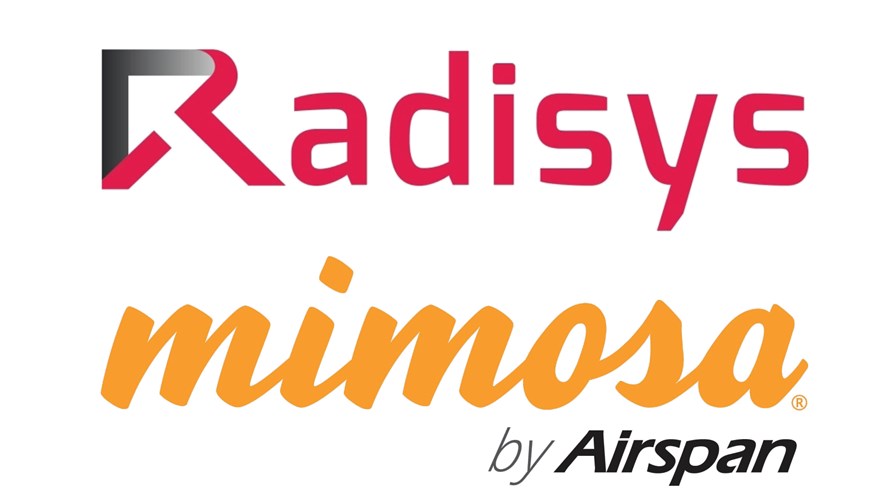 Jio's Radisys is buying Mimosa Networks from Airspan…
As Airspan effectively puts itself up for sale
Veon is developing a "digital operator model"
Neutral host BAI Communications rebrands to Boldyn Networks
In today's industry news roundup: Airspan is selling its fixed wireless access unit Mimosa Networks to Jio's Radisys, while effectively erecting a 'for sale' sign outside Airspan's HQ; Veon is getting into full digital service provider (DSP) mode; BAI Communications now has too many names under its belt, so it's decided to go with just the one…; plus much more!
Radisys, a telecom systems and software vendor that is part of India's Jio Platforms, is acquiring fixed wireless access (FWA) technology specialist Mimosa Networks from radio access network vendor Airspan Networks for $60m (debt and cash free). Mimosa, which was acquired by Airspan in 2018 and generated about $25m in revenues last year, has been a significant supplier of FWA gear (for backhaul purposes) to Jio, which counts India's largest mobile operator, Reliance Jio, as part of its portfolio. Jio is also a shareholder in Airspan, which will transfer 56 staff to Radisys and will continue to market the Mimosa product line to its customers. Mathew Oommen, president at Jio Platforms, noted: "Over the years, our collaboration with Airspan has resulted in groundbreaking architectures for high-speed connectivity for both the end user and for backhaul applications. [The] acquisition of Mimosa will further accelerate Jio's innovation and leadership in the production of telecom network products that deliver value to consumers and enterprises across the globe with cost-effective, rapidly deployable fixed and mobile broadband." Read more.
The news came as Airspan announced unaudited financial results for 2022. Full-year revenues came in at $167.3m, down from $177.3m in 2021, while full-year gross profit was $66.4m (for a 39.7% gross margin), down from $78m (a gross margin of 43.9%). Those numbers are way below what the company had been forecasting when it listed as a public company via a special purpose acquisition company (SPAC) in March 2021: At that point it estimated 2021 revenues to be $254m, climbing to $420m in 2023. When it listed its shares, they were valued at $10, but now the share price is $1.25. With the sale of Mimosa and the financials well below expectations, Airspan states it "has sharpened its focus as a pure-play in 4G/5G Open RAN and private networks. As such, the company's board of directors is exploring several strategic directions and has approved the appointment of PJT Partners to pursue various options to optimise shareholder value." Airspan, basically, is up for sale.
Veon, the international operator that has mobile network operations in multiple countries across Asia, Europe and Africa, is keen to position itself as a leading digital service provider (DSP), with the appointment of a dedicated officer to drive efforts to establish the company's "digital operator model". Lasha Tabidze, previously CEO of Beeline Georgia (prior to its sale in 2022), will be Veon Group's so-called 'DO1440 officer' (with 'DO' representing the digital operator model, while the digits stand for the number of minutes in a day). This model, as the telco put it, blends the power of mobile internet connectivity with locally relevant digital products in fields such as financial services, entertainment, health and education. "Our ambition with the digital operator model is to be relevant to and engaged with our customers for the entire 1,440 minutes of a day. Establishing this new role will strengthen the group's support to each of our operating companies in accelerating their digital operator rollout, transforming our value proposition from traditional telcos to providers of digital experiences," noted Kaan Terzioğlu, CEO of Veon. For his part, Tabidze highlighted that he will focus on developing applications and solutions to deliver "greater engagement and value generation for our customers worldwide."
BAI Communications, which has expanded significantly over the past few years thanks, in part, to a number of acquisitions, is introducing a new name for all of the company's operations to bring all units under one unified brand – Boldyn Networks. The company, which builds and runs networks that are then used by multiple service providers, most recently added to its portfolio with the acquisition of ZenFi Networks, which last year added significant fibre, small cell and colocation facility assets in the states of New Jersey and New York to BAI's existing US assets. As a result of that acquisition, BAI had six names in its portfolio but, starting in June, the BAI Communications, Mobilitie, Signal Point Systems, Transit Wireless, Vilicom and ZenFi Networks brands will be replaced by the new name. See what BAI's CEO Igor Leprince had to say about the company's strategy and the introduction of its new name, as well as the identity of his favourite film of all time, in our exclusive interview – BAI's CEO unveils new group brand and eyes expansion.
GlobalData has depicted a bright future for telecoms service providers in the metaverse era, suggesting that telcos are "poised to lead the way in developing and commercialising metaverse services that will enhance the virtual experiences of users around the globe." According to research from the analytics company, operators are in a "unique position" to capitalise on the trend towards immersive experiences in a number of areas, including content aggregation, digital security and the management of device lifecycles due to their "vast infrastructures and expertise in providing quality assurance, prioritised access and curation". The research highlighted content and entertainment as an "attractive entry point" given that many telcos have already made steps towards "a tangible metaverse by delving into commercial content marketing, promotions and services." Natasha Rybak, principal analyst at GlobalData, pointed out that when business models take shape, they are likely to be driven by direct revenue generation, in similar ways to current monetisation approaches to "data usage, premium or privileged accessibility, or quality-of-service tiering."
Keeping the focus on opportunities for telcos… GlobalData's recent report on MWC23 in Barcelona has found that telcos can generate return on investment (ROI) from 5G by focusing on application programming interface (API) technologies and the enablement of network-as-a-service (NaaS) models. "Telecom service providers have largely been excluded from the revenue benefits of investment in 4G and fibre broadband by the rise of over-the-top (OTT) services, such as public cloud and software-as-a-service (SaaS). APIs offer the opportunity for telcos to directly monetise access to their networks by making users pay at the point of contact," said Gary Barton, research director for enterprise technology and services at GlobalData. According to the analyst, opening up APIs to developers will allow CSPs to "incubate new propositions for their 5G networks and offer innovative solutions to enterprises." Industry association the GSMA recently instigated such an initiative, and has garnered support from major telco players such as Orange, Telefónica, Deutsche Telekom, Verizon, AT&T, Bharti Airtel – see Telcos court developers with universal network APIs.
Emirati-based giant e& (formerly known as Etisalat) has announced it will use "sustainability software" from IBM to boost its environmental, social and governance (ESG) strategy. As part of the collaboration, e& will deploy IBM's Tririga application suite for the simplification of real estate and facilities management, as well as a solution for "intelligent asset management". Enhancing the efficiencies of the telco's datacentre and cloud environments will also be a key objective for the company. The operator noted that the move will help it to define clear ESG goals and the roadmap to fulfil them. "We look forward to using IBM's technologies in the area of data, AI [artificial intelligence] and automation to explore opportunities to support our ESG and sustainability goals, which are at the heart of our business model. This can help reinforce our commitment to delivering innovative solutions that have a meaningful impact on people's lives and establish us as a valued provider," explained Khalid Murshed, CTO of e&. The company aims to have net-zero operations by 2030. Read more.
- The staff, TelecomTV
Email Newsletters
Stay up to date with the latest industry developments: sign up to receive TelecomTV's top news and videos plus exclusive subscriber-only content direct to your inbox – including our daily news briefing and weekly wrap.