What's up with… GSMA, Verizon, Semtech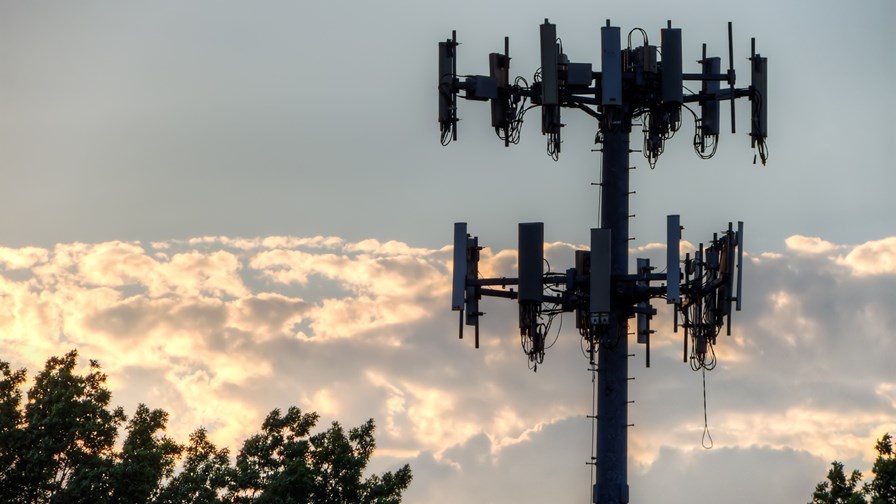 The GSMA wants a big chunk of the 6GHz spectrum
Verizon sounds the alarm on work-from-home security, and boosts fibre network
Another consolidation is looming in the IoT market
The squabbling over 6GHz spectrum and whether it should be mostly assigned to licensed use (5G) or unlicensed use (Wi-Fi) looks likely to continue with increasing ferocity right up to the next World Radiocommunication Conference (WRC-23) and, probably, beyond. The GSMA thinks national regulators, who pick up and implement the decisions reached at WRC, should assign between 700 and 1200MHz of the valuable spectrum to 5G. Others – usually with an interest in Wi-Fi (and that includes some telcos who increasingly view Wi-Fi as another tool in the telco toolbox) – have a different view. The GSMA is hammering its pro-5G talking points at this week's Mobile360 Asia Pacific in Singapore, where it's releasing its GSMA 2022 6GHz IMT Ecosystem report. The gist is that 5G use of the spectrum will "maximise the benefits to society of scarce spectrum resources, and support operators in delivering the full capabilities of 5G network rollouts". Without a large helping of 6GHz spectrum, it claims, the entire 5G project might fail and society will be much the poorer for it. It's a similar story on the Wi-Fi side, except with reversed taking points. Read more from the GSMA side, here.
US operator Verizon issued yet another alarming report on rising online threats, stating that major cyberattacks involving a mobile or internet of things (IoT) device and resulting in data or system downtime have increased 22% in the past year. The disturbing trend is found to correlate with the hybrid or remote working trends that have shaped a new norm of getting down to business in the aftermath of the Covid-19 pandemic. According to the Verizon Mobile Security Index (MSI) 2022, 85% of companies surveyed have a budget to protect work mobile devices, but there is a "pressing need" to start applying these funds to prevent virtual threats. Verizon has also found that the same portion of respondents (85%) admitted there was no policy against home Wi-Fi and cellular networks or hotspots, while 68% of participating companies stated they have no policy in place against staff members using public Wi-Fi. Overall, most respondents (79%) highlighted that "the recent changes to working practices have adversely affected" the cybersecurity of their organisations. "For businesses – regardless of industry, size or location on a map – downtime is money lost. Compromised data is trust lost, and those moments, although not insurmountable, are tough to rebound from," commented Verizon Business CEO Sampath Sowmyanarayan, urging companies to set aside budget and time to improve their security capabilities. Verizon's findings come several months after an earlier report by the company that discovered a 13% year-over-year rise in ransomware breaches.
Still on Verizon... It says that it is supercharging the core of its fibre network by upgrading its routers to cope with the latest 400Gbit/s per port optical technology. Once the overhaul is complete, it claims it will be able to manage 115Tbit/s of data, the equivalent of almost 24 billion streaming songs, at any given moment. That capacity will be needed. The company announced in June that its 5G wideband network was already handling a 249% increase in traffic and it expects to see data demand grow exponentially as more customers adopt the technology. The new optical core is upgradable to support 800Gbit/s and 1Tbit/s optical ports in the future, which will see Verizon managing 230Tbit/s of data at any one time. The new equipment is half the size of the equipment it's replacing, driving down both electricity costs and space requirements. It also incorporates enhanced levels of management automation and will exploit 'segment routing', which brings with it another layer of power savings and automations. Read more.
More consolidation in the internet of things (IoT) market is in the offing following news of Thales selling its IoT component business to Telit Clinterion. Now Semtech and Sierra Wireless have confirmed that they're in "advanced discussions", with Semtech looking to purchase Sierra for $31 per share, valuing the company at $1.2bn. Canada-based Sierra Wireless sells IoT devices, network services and software, while Semtech deals in high-performance analogue and mixed-signal semiconductors and software. Sierra says nothing has been finalised and it will not be making any further announcements until it has a binding and definitive agreement.
Italy's national telco, Telecom Italia (TIM), has clarified the impact that its cost-cutting plan will have on its employees. It claims it does not envisage needing to make any compulsory redundancies to meet its goals – all the exits will be voluntary and will potentially amount to 2,200 colleagues over the two-year period of 2022 and 2023, it claims. In addition, about 1,200 voluntary early retirements have been provided for in a June agreement that regulates retirements by seniority.
- The staff, TelecomTV
Email Newsletters
Stay up to date with the latest industry developments: sign up to receive TelecomTV's top news and videos plus exclusive subscriber-only content direct to your inbox – including our daily news briefing and weekly wrap.