Vodafone eyes prime role for Amazon's LEO constellation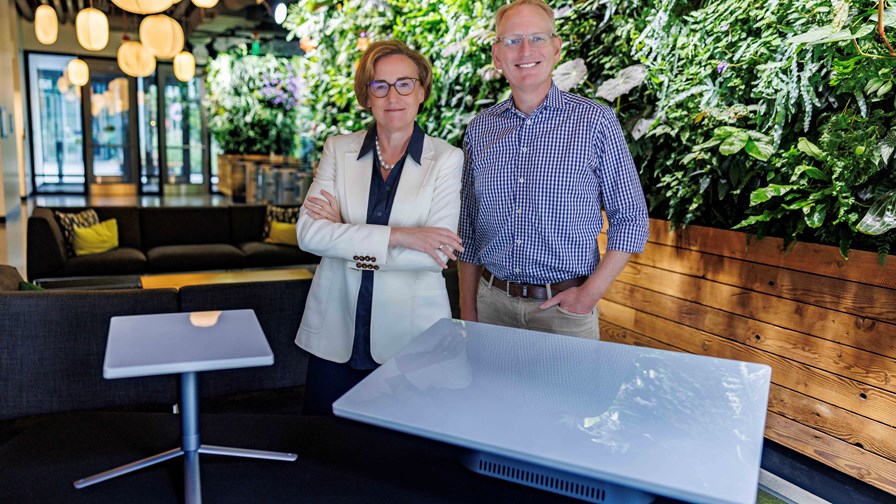 Amazon is one of a throng of companies building low-earth orbit (LEO) satellite constellations
The satellites will provide broadband connectivity to remote areas
Vodafone aims to use Amazon's Kuiper constellation for cell site backhaul connectivity in Africa and Europe
Amazon's low-earth orbit (LEO) satellite efforts have been given a boost by Vodafone and its majority-owned subsidiary Vodacom, which plan to use the big tech giant's $10bn Project Kuiper constellation to backhaul data traffic from remote 4G and 5G mobile sites in Africa and Europe.
As part of the move, Vodafone and Amazon have forged a "strategic collaboration" that will, the companies say, enable Vodafone and Vodacom to extend the coverage of their 4G and 5G services, as the Project Kuiper satellites will be able to provide connections between the operators' backbone data networks and core network platforms and mobile sites in areas where it is either too challenging or uneconomic to enable backhaul connections using microwave links or fibre lines.
Vodafone didn't mention any particular markets where Project Kuiper connectivity might initially be used, but a spokesman for the company told TelecomTV that the initial focus will be on providing backhaul connectivity in Africa and "back-up/resilience" links for sites in Europe.
Also as part of the collaboration, Amazon and Vodafone will team up to offer Project Kuiper broadband services to "unserved and underserved communities around the world," noted Vodafone in this announcement. "The companies are also exploring additional enterprise-specific offerings to provide businesses with comprehensive global connectivity solutions, such as backup service for unexpected events and extending connectivity to remote infrastructure," it added.
Vodafone Group CEO Margherita Della Valle noted: "Vodafone's work with Project Kuiper will provide mobile connectivity to many of the estimated 40% of the global population without internet access, supporting remote communities, their schools and businesses, the emergency services, and disaster relief. These connections will be complemented further through our own work on direct-to-smartphone satellite services," she added, referring to Vodafone's engagement with AST SpaceMobile, another LEO hopeful in which Vodafone is also an investor – see AST SpaceMobile boasts satellite-to-smartphone breakthrough.
Dave Limp, Amazon's senior vice president for devices and services, added: "Amazon is building Project Kuiper to provide fast, affordable broadband to tens of millions of customers in unserved and underserved communities, and our flexible network means we can connect places that have traditionally been difficult to reach. Teaming with a leading international service provider like Vodafone allows us to make a bigger impact faster in closing the digital divide in Europe and Africa. Together we'll explore how we can help our customers get the most value from expanded connectivity, particularly in areas like residential broadband, agriculture, education, healthcare, transportation, and financial services," he added.
So the partners are bullish, but it'll be a while before the Project Kuiper constellation, for which Amazon has assigned $10bn of funding, is up and running. Amazon is preparing to test two prototype satellites in the coming months – the planned launch date for the pair is 26 September, according to this Reuters report – before starting to deploy production satellites next year. Beta test services with select customers and partners, including Vodafone and Vodacom, will start before the end of 2024.
And once the Project Kuiper 'birds' start going into orbit, they'll need to be launched at a furious rate to achieve the deadlines agreed with US regulator the Federal Communications Commission (FCC): Amazon has secured more than 90 launch slots to deploy a total of 3,236 satellites, of which half (1,168) must be launched and in operation by 30 July 2026, while the remaining satellites need to take off and be in service by 20 July 2029, according to the FCC's rules – see News brief: Amazon's Kuiper ready to take on LEO satellite rivals.
Meanwhile, Amazon is playing catch-up with its Kuiper constellation, as its main rivals, OneWeb and Elon Musk's Starlink, the satellite network being put into orbit by Musk's SpaceX operation, are already up and running, offering commercial services and partnering with multiple telcos – see Why LEO satellite players are telcos' new best friends.
Vodafone hasn't struck any agreements with OneWeb or Starlink, but its spokesman says the relationship with Project Kuiper is non-exclusive.
In a related and somewhat bizarre matter, Amazon is being sued by an investor for choosing not to use SpaceX for the launch of its Project Kuiper satellites, reports CNBC.
- Ray Le Maistre, Editorial Director, TelecomTV
Email Newsletters
Sign up to receive TelecomTV's top news and videos, plus exclusive subscriber-only content direct to your inbox.