IoT connectivity is still a tough sell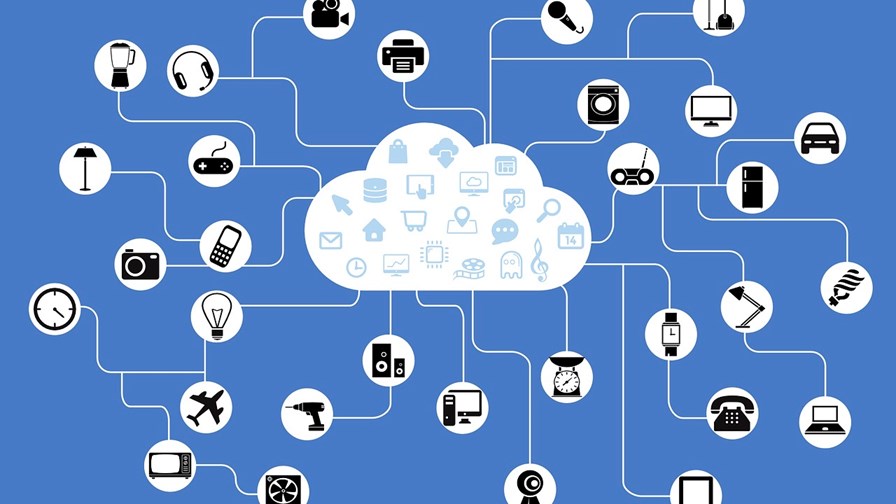 Providing IoT connectivity services is regarded as strategically important to many major telcos
But the strategic value isn't matched by financial returns
While the market is growing in overall size and value, the average revenue per IoT connection is just €0.38, calculates Berg Insight
China's three main telcos are, by a very long way, the biggest cellular IoT connectivity players by number of connections
The challenge for the operators is to develop value-added services that build on those connections
The business case for IoT connectivity services has always been a tough one for telcos, made even harder by the fact that such services are strategically important because they are highly valued by enterprise customers. Berg Insight, a company that has for many years specialised in IoT market research, has just reminded us how tough the IoT business case is for mobile operators.
At the end of 2022 there were 2.7 billion cellular IoT connections worldwide that generated revenues of about €10.8bn, up by 24% year on year, according to the team at Berg Insight, which estimates there will be 5.3 billion IoT devices connected to mobile networks, generating total annual revenues of €21.4bn, by 2027.
So the market is growing in terms of connections and overall revenues as more and more enterprises use IoT devices in their operations.
But it isn't moving the needle much financially, because those connections don't generate much in the way of revenues – in 2022, the average revenue per user per IoT connection was €0.38 per month, down slightly on the previous year, according to Berg Insight's calculations.
The market is dominated by a small number of players, with 10 large mobile operators accounting for about 2.3 billion of those connections, some 87% of the total. China Mobile is by far the largest, ending last year with 1.06 billion cellular IoT connections, followed by China Telecom with 407 million and China Unicom with 390 million. This means, between them, the three Chinese telco giants accounted for almost 70% of the world's cellular IoT connections at the end of last year.
In the executive summary of its recent report, The Global M2M/IoT Communications Market, the Berg Insight team noted that it "believes the role of the Chinese government is the main explanation for why China is ahead of the rest of the world in the adoption of IoT. Authorities actively endorse large-scale IoT deployments as a method for addressing problems affecting the society, whether it is crime, fire safety, energy conservation or traffic management," it noted.
Vodafone Group, which has been focused on developing an IoT services business for many years, ranks fourth in terms of number of cellular IoT connections, ending last year with just over 162 million (up from 150 million at the end of 2021), while AT&T had 107 million. The rest of the top 10 comprises Verizon, Deutsche Telekom, Telefónica, KDDI and Orange.
But as with other services, average revenue per user (ARPU) rates are variable depending on the market. According to Berg Insight, China Mobile generated IoT connectivity revenues of €2.2bn in 2022, but had one of the lowest monthly ARPUs of €0.19. Verizon generated IT revenues of €1.4bn, with about 60% of those sales coming from its Verizon Connect fleet management and telematics business. China Unicom reported €1.2bn in revenues from IoT services last year, while AT&T and Vodafone are believed to have generated revenues in the range of €1.1bn and €900m respectively.
And there are constant efforts by these operators to make themselves more and more attractive to enterprises with international operations: Just this week Verizon Business announced the launch of a new platform that makes use of embedded SIM (eSIM) technology and telco partnerships to deliver seamless international IoT connectivity – see Verizon Business eyes global reach with new eSIM IoT connectivity platform.
And some are betting that ever-greater scale and automated operations will help deliver an improved business case in future years – Vodafone, for example, expects the market to expand to become what it calls the economy of things, which not only enables machine-to-machine (M2M) communication but allows those connected devices to interact, trade and transact – see Is the economy of things a new telco revenue opportunity? Vodafone thinks so…
In addition, the mobile operators need to develop attractive value-added services that can build on top of the connections and drive greater revenue levels. "As the value in IoT lies in value-added services rather than connectivity, mobile operators increasingly focus on boosting their IoT portfolios by adding cloud services and security capabilities on top of their connectivity offering to capture a larger share of the market," noted the Berg Insight team in its report summary. "Private LTE/5G is an emerging focus area, where many operators act as managed service providers," it added.
These operators don't have the sector to themselves: The Berg Insight team calls out the likes of Aeris, Kore Wireless, Velos IoT, 1NCE and Wireless Logic as "notable examples" of IoT managed service providers that leverage multiple roaming and local network access agreements to offer international services in western markets – combined, such players account for about 150 million connections and about €1.5bn in revenues.
- Ray Le Maistre, Editorial Director, TelecomTV