For telcos, the 'pipe' is still the linchpin of success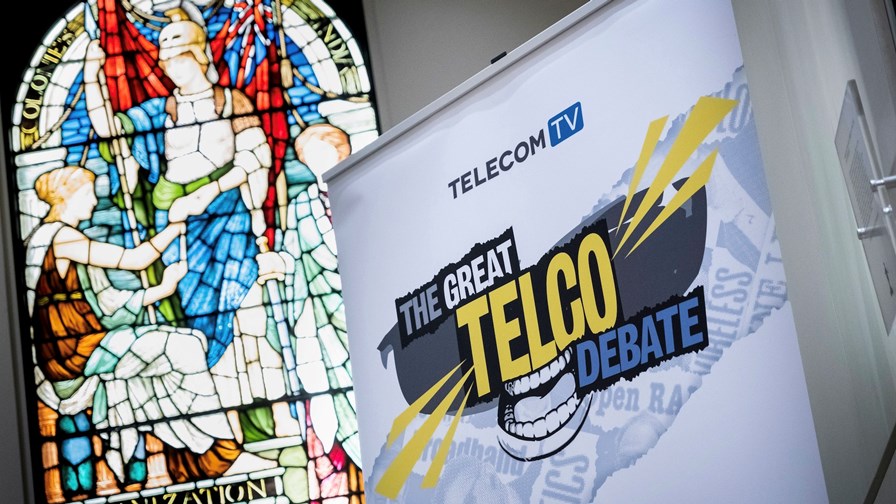 If the telecom sector becomes less tied to the 'G' standards cycle, what should a new approach to standards and industry advances look like?
According to the participants at the recent Great Telco Debate, the digital service provider future is bright, and the business differentiator is in the 'pipes'
Telcos might be morphing into digital service providers, but connectivity should still be at the heart of their strategies and customer propositions
In December at the Great Telco Debate, TelecomTV's annual gathering of telecoms illuminati, two topics stood out in a crowded field. Firstly, a significant number of attendees appeared to be in favour of ousting the industry's 10-year-cycle approach to standards setting. There was no official vote or motion, but the mood was clear – see An F for the Gs: 5G discontent surfaces for 2023.
That discussion naturally led to the question of overall industry direction. If the Gs go, or undergo radical surgery, how might a new standards development framework improve telco business outcomes? In particular, should the journey towards the digital service provider era major on connectivity and pipes? Or should it help telcos to flex their growing digital capabilities to tackle new services beyond connectivity?
That question was explored in a scheduled debate and motion, "The telco-to-DSP migration is still a pipe dream", which won 70% approval in the main because the widely expected adoption by telcos of comprehensive suites of 5G digital services had, so far, failed to materialise.
That led moderator Chris Lewis to conclude that the room had identified an ultimate truth: That the telecom network pipe, and the connectivity it enables, is the dream that telcos should be pursuing. Other speakers throughout the day also stressed the importance of connectivity for the future of digital service providers.
A course correction?
The mobile industry has currently hit something of a brick wall, with low growth and narrowing profitability, and that's concentrating minds. For many, it's not just the radio technology standards that are to blame but the way they've been formulated and then corralled into a rigid framework and 10-year development cycle, along with a range of other problems, that has done the damage, leaving the industry with its wheels stuck in its old tramlines.
Instead, it was argued (and with 6G looming), it's time to prepare a different overall approach to next-generation standards setting to create far greater flexibility and innovative elbow room for DSPs.
To that end, standards should enable system upgrades on an incremental basis, rather than forcing financially ruinous big-bang investments. Importantly, they should enable a DSP to focus on connectivity, marking a shift from the recent (and disastrous) flirtation by some major telcos with content and its fever dream of 'winning back control' and fat margins, and instead focus on producing a killer access network to help foster innovative business applications.
The rough consensus emerging at the debate was that, yes, the next-generation telco network is capable of generating substantial and growing revenues, but it could only do so by offering more and better connectivity to customers and other service providers – its traditional role – not by trying to enter adjacent sectors such as broadcasting, on-demand content and applications.
It won't just be a change in the standards framework that will flick the switch though. According to Raj Yavatkar, CTO at Juniper Networks, and many other participants at the debate, to become successful DSPs, telcos will also have to step up their customer focus, achieve faster turnaround on service provision and improve probably a dozen other business qualities to make the grade, otherwise The Great Telco Debate 2030 will likely be pondering the same issues.
According to ServiceNow's Justin Paul, DSPs must develop flexible customer engagement, horizontal information flows, and end-to-end automation: "That's what makes up a digital service provider," he said.
That's not to say telcos/DSPs shouldn't go after all sorts of new opportunities where and when they present themselves, but when it comes to most applications, they would be best to stick to their knitting and ally themselves with cloud providers rather than competing directly against them with cloud services and infrastructure.
The pipe is back
In summary, the overwhelming theme of the debate was the primacy of connectivity, or in the words of moderator Chris Lewis: "The pipe is the basis, according to all the witnesses, on which we'll build the future of the industry."
According to Rolf Eberhardt, head of orchestration at Hewlett Packard Enterprise's communications technology group, "We have to build stuff that can be put together in small iterations, but quickly and without service interruption and we must develop a closed loop so that services can fail and fix themselves."
Taken together, the GTD debates may presage a new direction for telecom standards. The number of senior telco executives voicing strong opinions at the event on standards and the importance of connectivity, implies that the upper echelon of the industry internationally is likely to be sharing similar thoughts.
As connectivity and communications service provider experts, telcos/DSPs must find an enhanced role as the multi-cloud connectivity intermediary for businesses (and even individual consumers), enabling corporates to use services and manage workloads on and across multiple clouds and applications by acting as the trusted, neutral intermediary. Hyperscale and lower-tier cloud providers will continue to differentiate their offerings (and prices) while corporates will, as ever, be reluctant to pop all their eggs into one cloud basket: implying that a multi-cloud and highly connected future is not only inevitable, but desirable.
Email Newsletters
Stay up to date with the latest industry developments: sign up to receive TelecomTV's top news and videos plus exclusive subscriber-only content direct to your inbox – including our daily news briefing and weekly wrap.