5G FWA is on the rise but could lead to network resource issues – report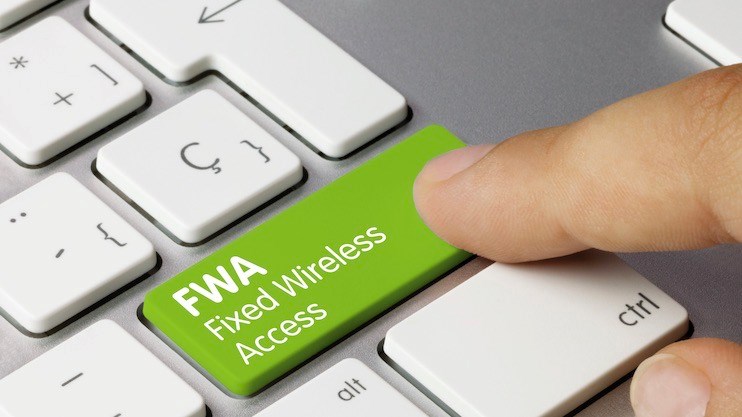 The 5G fixed wireless access (FWA) broadband market is on a steep growth curve to 2027, according to ABI Research
Mobile operators are experiencing demand for enhanced connectivity speeds
The market is mostly driven by service launches in North America, western Europe and Asia Pacific
Revenue opportunities are very attractive, but operators need to be cautious of their network limitations
Demand for faster broadband connectivity will boost the uptake of 5G fixed wireless access (FWA) services over the next five years, according to a new market forecast from ABI Research, but mobile operators could face network capacity challenges as their FWA customer bases grow and users demand high levels of service quality.
In its latest fixed wireless access market report, the research house predicted that 5G FWA will represent more than a third (35%) of the entire FWA market by 2027, with 72 million subscriptions. This figure represents a 24% year-on-year increase from the 58 million 5G FWA connections the company expects in 2026.
While operators already offer 4G/LTE-enabled FWA services, which have been widely deployed globally, they typically fail to deliver "the speed needed to compete with wired broadband connections," explained ABI Research in the report. This is where 5G comes in handy, with a pledge to deliver data rates that can rival the range of fibre, "making it a competitive alternative to wired broadband solutions," it added.
"FWA is one of the few use cases that utilises 5G massive multiple-input multiple-output (mMIMO) networks to their full extent, with a typical monthly utilisation that could be as high as 1Tbyte per subscriber. Many MNOs [mobile network operators] that have launched 5G are expected to offer FWA services, driving 5G FWA market growth," noted Fei Liu, 5G and mobile network infrastructure industry analyst at ABI Research.
In terms of geographical developments, the most notable drive to offer 5G FWA services is across North America, western Europe and the Asia-Pacific region. ABI Research outlined that major US operators view 5G FWA as "a huge opportunity," pointing to T-Mobile as a prime example, with two-thirds of its residential customers deemed de facto "dissatisfied cable customers".
By the end of the third quarter of 2022, T-Mobile US reported that more than half (51.8%) of its broadband net additions between the final quarter of 2021 and the third quarter of 2022 were FWA subscriptions. Demand for FWA services in North America has also previously been noted by Dell'Oro Group – see US telco giants driving FWA technology growth.
Beyond the US, BT's consumer unit (EE) in the UK, Fastweb in Italy and Reliance Jio in India also intend to increase FWA coverage in the coming years.
And even though 5G FWA is expected to bring additional revenue for operators – revenue is estimated by Juniper Research to hit $2.5bn in 2023 – there is a caveat, ABI Research warned. According to Liu, telcos "need to be vigilant on how many FWA subscribers they can support and which type of service they wish to offer (best effort or quality of service – QoS)".
She recommended that operators use artificial intelligence (AI)-enabled monitoring and management tools to assess their network resources, capacity and spectrum to ensure a steady 5G FWA growth. "When the 5G FWA service starts to challenge their network capacity, these MNOs may have to deploy millimeter wave (mmWave) to guarantee the quality of their FWA services and overall network capacity," argued the analyst.
- Yanitsa Boyadzhieva, Deputy Editor, TelecomTV
Email Newsletters
Sign up to receive TelecomTV's top news and videos, plus exclusive subscriber-only content direct to your inbox.