NGMN's telco members issue 6G plea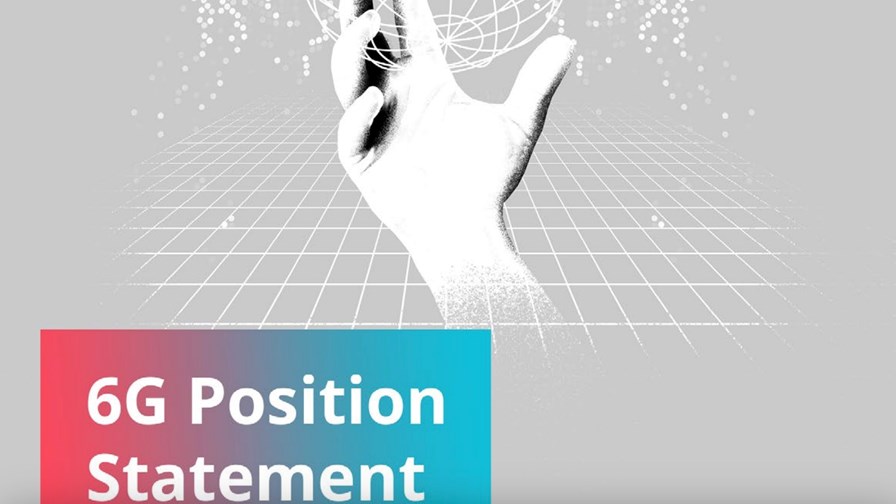 The Next Generation Mobile Networks Alliance (NGMN) counts 6G as one of its particular areas of focus
Its operator members are calling for a new approach to the implementation of the next generation of mobile network standards
6G should not trigger a hardware refresh, the alliance's members stress
But they want 6G to help deliver quantum-safe, cloud-native green network architectures
The network operator members of the Next Generation Mobile Networks Alliance (NGMN) have collaborated on a 6G position statement that aims to influence the way in which the next generation of mobile communications networking technology is introduced, insisting that the evolution from 5G to 6G needs to be very different from previous generational leaps, such as the somewhat laboured (and very expensive) shift from 4G to 5G.
In its new publication – 6G Position Statement: An Operator View – the alliance's members, which include the likes of Orange, Telefónica, Vodafone, T-Mobile, SK Telecom and NTT Docomo, noted that 6G needs to represent "the graceful evolution of communication networks into the 2030s", which is set to deliver "compelling new services and capabilities" while maintaining essential offerings such as voice. The use of the word 'graceful' is a major hint that the telcos don't want a repeat of the past few years.
Indeed, the statement specifically notes that "6G must not inherently trigger a hardware refresh of 5G RAN infrastructure". Instead, any decision to refresh 5G hardware should be based purely on operational requirements, such as reaching end-of-life, reducing energy consumption or adding new capabilities, and should be "independent of supporting 6G".
"Our publication provides a clear statement of intent from the network operator community, that the traditional way of introducing a new technology generation must evolve," said Arash Ashouriha, chairman of the NGMN Alliance board and SVP of group technology at Deutsche Telekom. "NGMN is committed to ensuring that 6G delivers tangible benefits to end users, simplifying network operations and ensuring sustainability, while offering compelling new experiences," he added.
With this in mind, "6G will build on, and extend beyond, our existing 5G ecosystem to foster new innovations which deliver value to customers and simplify network operation. Concurrent to this journey towards the 6G era, is the development of network disaggregation and an open, interoperable cloud-native architecture," the operators noted in their statement.
Specifically, the publication outlines a number of guiding principles for the next generation of wireless connectivity, such as the need for 6G mobile network standards to be "globally harmonised" and for the technology to come with "robust security measures" by design.
Equally important is that the introduction of 6G needs to allow "certain scenarios to be realised through software-based feature upgrades of existing network elements to meet 6G requirements," but the technology should not worsen the performance for 5G customers and new features should not compromise core connectivity services, such as voice.
NGMN's statement also highlights the need for network simplification, which it says should lead to "lower operational cost whilst retaining scalability and flexible deployment models". Another operational priority is reaching "absolute energy reduction" when assessed across mobile and fixed networks to support the transition towards low-carbon economies.
The alliance believes building a "quantum safe infrastructure" that is resistant to attacks by quantum computers is also of high importance, along with the implementation of features that support automated network operations and orchestration, such as artificial intelligence (AI).
The publication further draws attention to the need for 6G to facilitate seamless integration and interoperability with fixed and satellite networks, and to support network-related application programming interfaces (APIs) to push new services.
According to Anita Döhler, CEO of NGMN, the 6G position statement is an example of "joint global MNO [mobile network operator] efforts within NGMN, which will continue working on 6G E2E [end-to-end] requirements, by collaborating with our entire partnership for the benefits of the ecosystem and end users."
NGMN's publication builds upon another document it issued earlier this year about the requirements and design considerations that need to be considered in future 6G developments – see True digital inclusion is key to 6G – NGMN.
- Yanitsa Boyadzhieva, Deputy Editor, TelecomTV
Email Newsletters
Sign up to receive TelecomTV's top news and videos, plus exclusive subscriber-only content direct to your inbox.