True digital inclusion is key to 6G – NGMN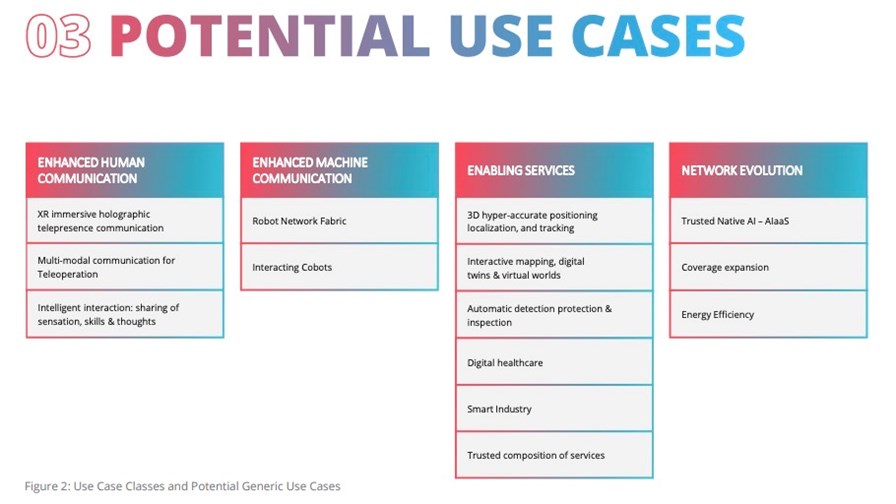 The NGMN Alliance has issued a report on the essential needs and requirements for designing and operating 6G networks
Digital inclusion, energy efficiency and "quantum-robust" security are key
The alliance also outlines several potential use cases for the 6G era
It calls for cooperation to avoid the fragmentation in 6G developments
Networks in the 6G era should enable true digital inclusion, be optimised for energy efficiency, and offer unprecedented levels of privacy, reliability and security, according to the Next Generation Mobile Networks Alliance (NGMN), which has just released a new paper on the key requirements for next-generation networks.
In the document 6G Requirements and Design Considerations, the NGMN suggested that in the 6G era, networks should not only connect those that are currently unconnected and enable true "digital inclusion" but should also be environmentally and economically sustainable and "reduce complexity, address traffic growth and enable new services through additional features that are complementary to existing mobile networks".
The design of 6G architectures should enable coverage of "sparsely populated areas in an economically viable way", while user interfaces should be simple and support "intuitive interactions", and digital inequity of services should be avoided, according to the report.
The industry body also stressed that efforts to improve energy efficiency, which many operators have already begun to introduce as part of their net-zero journey, should continue. In fact, when making improvements to the energy efficiency of their networks in the 6G era, operators should overcompensate for the growth in traffic volume. It also urged equipment suppliers to compare energy usage figures and ensure the data is made widely available to enable "6G system-wide monitoring and optimisation".
Another recommendation is that network features are supported for "low-energy consumption of end-user devices, and energy scavenging for IoT [internet of things] devices".
The alliance offered various guidelines to help minimise the overall environmental impact of 6G. For example, it suggested enhancing base station capabilities so it's able to record and, if needed, adapt its radio-frequency (RF) emission levels; monitoring the resources consumed during the manufacturing of network kits; the wider tracking of greenhouse gases (GHGs) emitted over the entire lifecycle of network equipment; monitoring of the impact of real-estate assets, such as antenna structures and datacentres; and including common indicators in the 6G design that allow the environmental impact of 6G services to be compared.
The design of 6G should also ensure "high levels of resilience, security, safety, reliability and privacy", and should be "quantum robust" for when quantum computing is introduced.
In its report, the NGMN also highlighted some potential use cases for 6G (see image, above). One such use case suggested that enhanced human communication has the potential to "enrich human communications, such as immersive experience, telepresence and multi-modal interaction", while enhanced machine communication is expected to bring about an increase in collaborative robotics and autonomous machines, and "high-accuracy location, mapping, energy efficiency or body sensing data" will enhance forecast-enabling services. Finally, the evolution of networks will advance "overarching technologies", including artificial intelligence (AI)-as-a-service and energy efficiency, as well as helping to deliver ubiquitous coverage.
The NGMN stated that its report is aimed at helping the industry avoid the "fragmentation of future 6G standards" and achieve "affordable deployments and services valued by end users". Its goal is to offer guidance and input to standards development organisations (SDOs) that are working towards communication systems for 2030 and beyond, currently being developed by International Telecommunication Union Radiocommunication Sector (ITU-R).
Fundamentally, the report is based on the understanding that there will be an "evolution towards 6G without distinction between any new 6G technology, an evolution of 5G or a combination of both".
"Our objective is to guide and support the mobile industry in achieving a global 6G standard and with already over 50 companies participating in this specific project today, we look forward to driving industry alignment around 6G architecture in the future," said Anita Döhler, NGMN CEO.
- Yanitsa Boyadzhieva, Deputy Editor, TelecomTV
Email Newsletters
Stay up to date with the latest industry developments: sign up to receive TelecomTV's top news and videos plus exclusive subscriber-only content direct to your inbox – including our daily news briefing and weekly wrap.