ZTE brings FDD Massive MIMO to Europe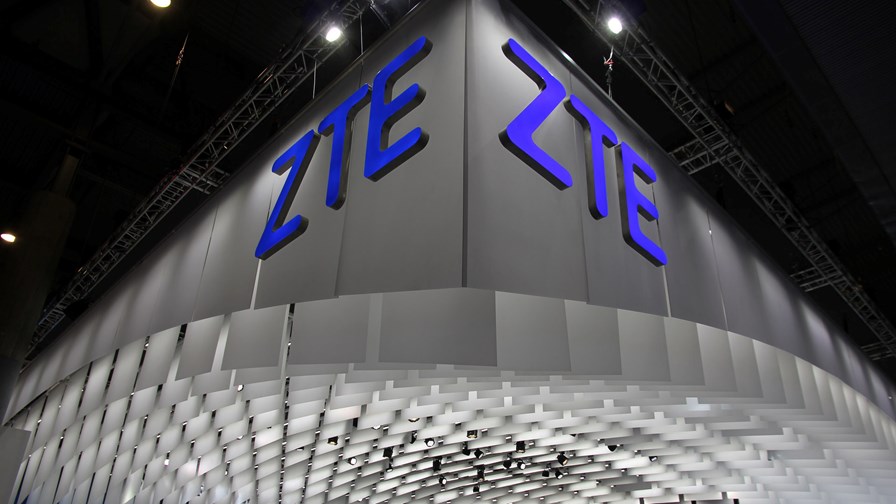 Field trial with Telenet Belgium for LTE FDD Massive MIMO
Used 20MHz of spectrum, six terminals, 12 streams for 710Mbit/s peak cell speed
Also launched Pre5G evolution for 5G-ready networks
Based on ZTE's Cloud ServCore NFV and Cloud Native solution
On the day that Ericsson released its Q3 results (bad, but showing signs of getting better) and stated that it had managed to increase its China market share "to position Ericsson in 5G in Mainland China", one of China's leading vendors was attempting to do the same in Europe. Whilst European vendors see China as a huge, early adopter market for 5G and a means to offset rapidly declining global LTE RAN sales, Chinese vendors are already looking further ahead to make sure they get a decent slice of the European 5G action (when it eventually happens).
To that end, both Huawei and ZTE have been active this week with 5G announcements made in Europe. We covered Huawei yesterday; today it's the turn of ZTE. Opening its Wireless and Services User Congress in Brussels, ZTE officially launched a new solution designed to accelerate the Pre5G evolution for 5G-ready networks. There's quite a lot of marketing fluff and vague statements around the solution, but essentially it comes down to enabling 5G-like eMBB (enhanced mobile broadband) in a 5G-ready network architecture.
This means adopting high-order MIMO (presumably, but not explicitly stated, 8x8 arrays and Massive MIMO), multi-carrier aggregation, ultra-dense networking, and high-order modulation technologies to increase the cell peak throughput to Gbit/s levels. It also means a cloud-based network architecture that encompasses the core and access networks, using ZTE's Cloud ServCore NFV and Cloud Native solution. Such technologies should enable telcos to offer 5G-oriented services and applications that include UHD TV, VR, as well as NB-IoT and eMTC for IoT.
ZTE adds that its Pre5G-related products and solutions have been deployed in over 60 networks in more than 40 countries including China, Japan, Austria, Belgium, Spain, Singapore, Malaysia, Thailand, and Indonesia. In China, it has completed all the 5G phase 2 testing items in 2017, compliant with the ITU-defined KPIs for the three major 5G use cases. It continues to work with operators like China Mobile, Softbank and Telefonica to carry out field and pre-commercial tests.
Belgium rocks
But seeing as its event was in Brussels, it was only fitting that ZTE should make a splash with a Belgium operator. Cue Telenet Belgium, which has announced with ZTE the first FDD Massive MIMO field application in Europe. The demonstration location was chosen in Werchter, host to Europe's Rock Werchter music festival. It used 20MHz of spectrum and six terminals to complete a 12-stream verification, which achieved an average single user speed of 120Mbit/s, with 710Mbit/s peak cell speed and improved spectrum efficiency of 3.3 times compared to traditional LTE base stations.
"We're very excited that, with ZTE, we have completed the first FDD Massive MIMO trial in Europe, achieving the highest single cell throughput within the 20MHz spectrum," said Micha Berger, CTO of Telenet. "This new speed record is a milestone along our evolution to 5G, and we will continue to build a faster network with higher capacity, improving mobile users' broadband experiences."
Telenet and ZTE have been in a long-term strategic partnership since 2016, and ZTE is the sole radio network vendor. The vendor says the deployment of FDD Massive MIMO does not require changes to the existing 4G network architecture, and is fully compatible with current LTE terminals, bringing immediate commercial benefits to the operator. It launched the world's first FDD Massive MIMO product back in December 2016.
"We believe that this solution can significantly improve Telenet network performance, delivering the best broadband experience to Telenet customers," said Wenhao Tang, Vice President, CTO of Europe and America Region for ZTE. "In addition, ZTE will work closely with the Telenet Innovation Center, where we will continue development of new solutions and products for network performance improvement to provide an improved user experience and new services."
Email Newsletters
Sign up to receive TelecomTV's top news and videos, plus exclusive subscriber-only content direct to your inbox.