ZTE achieves 19Gbit/s throughput in pre-5G China trial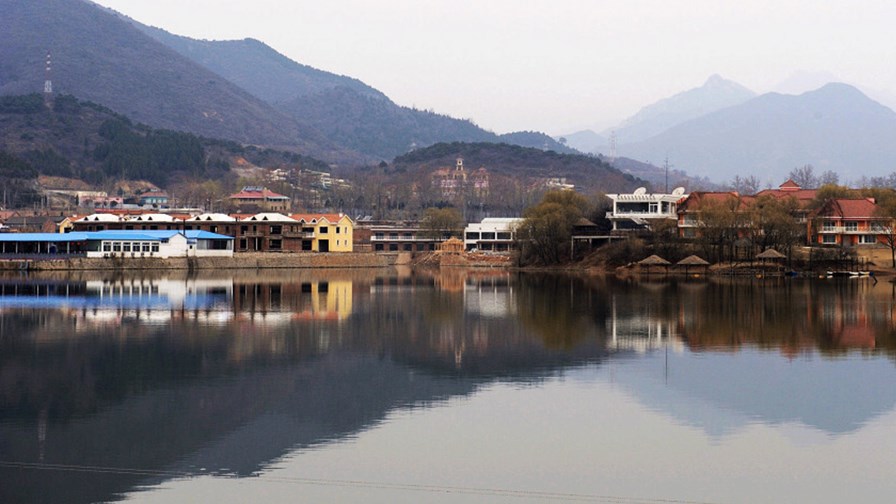 Sub-6GHz broadband test produces peak cell throughput of 19Gbit/s
Massive capacity support for 90m MTC connections/MHz/hour/km2
Ultra-low latency of 0.416ms on unified test platform
Network slicing also trialled during Phase 2 of China's national 5G tests
ZTE continues to ramp up its 5G-related activities and associated promotional work. It has today revealed details of technology tests in seven areas that are part of the second phase of China's National 5G trials, and says it has set multiple new records for network speeds and performance.
Phase 2 of China's National 5G tests, organized by the country's IMT-2020 (5G) Promotion Group, were conducted in Huairou in Beijing. ZTE completed tests for continuous wide coverage, enhanced mobile broadband (eMBB) at sub-6Ghz frequencies, eMBB at millimeter-wave frequencies, ultra-Reliable and Low Latency Communications (uRLLC), massive Machine Type Communications (eMTC), as well as two hybrid scenarios.
Enhanced Mobile Broadband
For the eMBB at sub-6GHz test scenario, ZTE provided 28 streams for multiple users by using the 3.5GHz pre-commercial base station, claiming a peak cell throughput higher than 19Gbit/s, which it says is a new industry record. This data rate is almost twice as high as the ITU-defined minimum value for IMT-2020 of 10Gbit/s. ZTE says it has overcome the limitations of standard interfaces and can provide more spatial division streams than the industry standard of 16 streams. It adds that this technology is especially suitable for China's densely-populated urban areas (and obviously elsewhere in the world).
Moving up to mmW frequencies, ZTE says it is the first company in the Phase 2 tests to use a 26GHz base station in the high-frequency eMBB scenario, and that it achieved a 4 stream throughput rate (we presume a peak downlink rate) of 13Gbit/s, even when a single test terminal supported a bandwidth of less than 1GHz. Again, higher than that defined by ITU and bodes well for the development and commercialisation of high-frequency solutions.
Massive MTC and uRLLC
In the mMTC test scenario, ZTE says it increased the overload rate of connected terminals by 600 per cent by using its multi-user shared access (MUSA) technology and verified an equivalent massive IoT access performance of 90 million connections per MHz per hour per km2 (yes, an ungainly unit of measurement, but still an important one). This, it says, is 90 times the base value set by ITU – which was 1 million connections). Back in 2015, and based on simulation results, ZTE claimed a 200 per cent improvement in the overload radio MUSA algorithm.
In the uRLLC test scenario, ZTE says it achieved an ultra-low latency of 0.416ms based on a unified test platform, lower than the ITU-defined 1ms. The system is based on ZTE's self-developed chipsets, which are self-adaptable in both eMBB and uRLLC scenarios.
Network Slicing
In the hybrid test scenarios, ZTE created a unified network supporting the air interfaces in eMBB, mMTC, and uRLLC scenarios through network slicing and base stations at sub-6GHz. One of the main ideas behind network slicing is that an operator can support different uses cases that are – to all intents and purposes – independent and self-contained, although this is achieved through virtualisation of functions. It is therefore important to demonstrate that 5G can indeed offer eMBB, mMTC and uRLLC services at the same time.
ZTE says it achieved the necessary flexible configuration of services, allowing a cell to connect a variety of service terminals. Test results showed that the single-cell peak rate reached 15Gbit/s, while the air interface latency was lower than 0.416ms and the massive connectivity capacity was more than 90 million connections/MHz/hour/km2 at the same time. These three scenarios, says ZTE, represent industry breakthroughs in the development for network air interfaces. Thanks to network slicing, ZTE says it has simplified the complex network deployment and management issues by providing unified air interfaces.
Email Newsletters
Sign up to receive TelecomTV's top news and videos, plus exclusive subscriber-only content direct to your inbox.