Telefónica edges closer to 5G with trials of Nokia's "4.9G" technology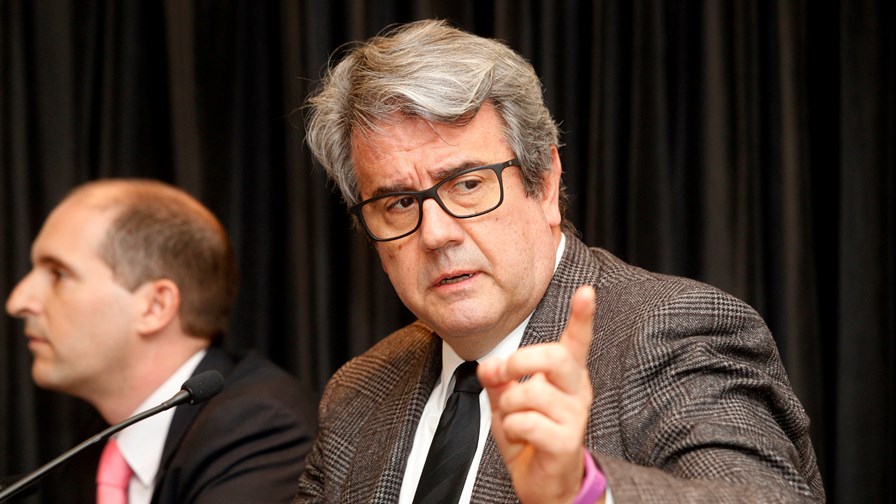 Telefónica to conduct trials of Nokia 4.5G, 4.5G Pro and 4.9G technology
Focus on massive MIMO, Cloud RAN, MEC and network slicing
Goal to evolve network performance towards 5G implementation
Sprint announces results of 64x64 massive MIMO tests with Sprint
Spanish-based telecoms group Telefónica has signed an agreement with Nokia to evaluate technologies that promise an efficient network evolution to 5G in line with Telefónica's business objectives. The companies say they will assess how higher performance 4G and 5G networks will lead to the creation of compelling new services.
In Nokia-speak, this means 4.9G. This is certainly not an industry-wide term, and potentially causes more confusion in an already confused market. It loosely refers to LTE Advanced Pro with added technologies, most notably massive MIMO – with arrays up to 64x64 in size.
Under the agreement, Nokia will focus on trials that maximize the use of Telefónica's existing network assets, helping how it meets the growing and evolving demands of subscribers and the IoT. The two partners will conduct trials using licensed and unlicensed spectrum, along with massive MIMO, to increase network capacity in busy city centre hotspots as well as in suburban and rural areas, particularly, they say, in markets where LTE spectrum is limited.
Other trials will use Nokia's Multi-access Edge Computing (MEC) for the delivery of ultra-low latency communications. They will also investigate network slicing techniques on a cloud-native core network using Telefónica's UNICA cloud platform. Telefónica built its UNICA program with the aim of using NFV and SDN to transform the way it delivers customer services.
"As demand rises, we want to deliver the greatest possible network experience even as we expand our offering to both existing and new customers," said Enrique Blanco, Systems and Network Global Director at Telefónica. "Working with Nokia we will explore the potential of key technologies that allow us to do this in the most effective way on the path to 5G."
The Sprint to 5G
Meanwhile this week (and perhaps not coincidentally), rival infrastructure vendor Ericsson announced that it has partnered with Sprint to conduct the first US field tests for 2.5GHz massive MIMO. The tests were conducted in Seattle, Washington and Plano, Texas using Sprint's spectrum and Ericsson's 64 x 64 MIMO (64 transmit and 64 receive) radios. Testing of massive MIMO on Sprint's LTE Plus network in downtown Seattle showed a capacity increase of approximately four times compared to an 8 x 8 MIMO antenna array. The test used 100 people with Samsung Galaxy S7 phones and ran simultaneous file downloads, as can be seen here. There's also a good "behind the scenes" look at the test with Sprint COO Gunther Ottendorfer.
"Massive MIMO is a game changer for adding capacity to our network and taking LTE Plus to the next level," said John Saw, CTO of Sprint. "This technology is a tremendous competitive advantage for Sprint, enabling us to maximise our deep 2.5GHz spectrum holdings. Massive MIMO will be key to meeting our customers' growing demand for unlimited data, as well as offering Gigabit LTE and 5G services."
Email Newsletters
Sign up to receive TelecomTV's top news and videos, plus exclusive subscriber-only content direct to your inbox.