Tada! Rakuten launches 'free' 5G using Open RAN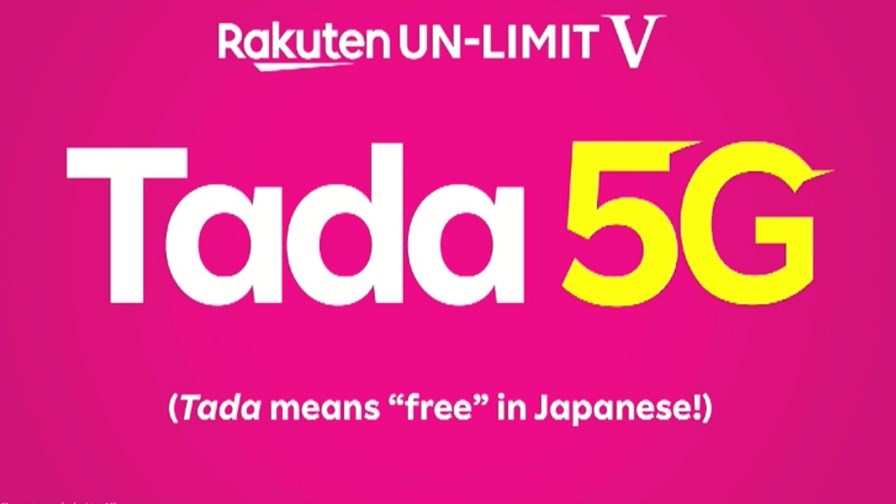 Rakuten unveils 'Tada' 5G
No extra cost on top of fixed rate 4G tariff
Open RAN 5G network will get major upgrade in November
Full standalone 5G set for Q2 2021
Less than six months after launching its 4G offering, Rakuten Mobile has unleashed a 5G service at no additional cost to its subscribers: The monthly price plan for Tada 5G ('Tada' means 'free') is 2,980 yen ($28.19) per month, the same as the 4G fee, with Rakuten's mobile customers able to use the operator's 4G and 5G services on a single plan called Rakuten UN-LIMIT V.
Existing 4G customers (of which there are more than 1 million currently) can upgrade to UN-LIMIT V immediately, but even if they choose not to switch immediately, they will be automatically upgraded to that plan by the end of November.
So for Rakuten's 4G customers, the upgrade is 'free': Any Japanese consumers hoping for a zero charge monthly service package are in for a huge disappointment, though 2,980 yen looks like very good value.
The caveat, of course, is that the 5G service is only currently available in limited areas (parts of Tokyo, Kanagawa, Saitama, Hokkaido, Osaka and Hyogo) and to use the 5G service, customers will need a 5G-compatible device, of which there are two available initially – Rakuten's own 'BIG' smartphone and the Sony AQUOS R5G. It's worth checking out the details of the BIG device, with its 4 camera lenses, resolution of 64 megapixels and massive screen, optimized for "a powerful gaming experience" at a cost of 69,800 yen ($660.22): See this release for more details.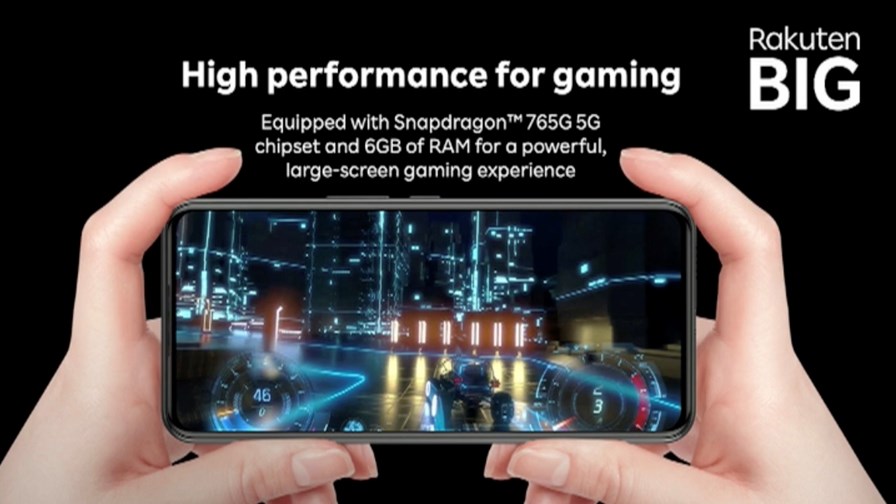 So for UN-LIMIT V subscribers the existing 4G service will still be the default connection for Rakuten customers, and while the operator continues to build out its network to attain countrywide coverage, those users will often be connected to Rakuten's domestic 4G roaming partner, KDDI.
Rakuten is aiming to offer 5G services across all of Japan's prefectures by March 2021, by which time there will also be additional devices.
But that's still to come: It's clear that this is still very early days for Rakuten's 5G rollout: The company said it would launch the service in September and it has done so (just), but there is a significant network upgrade planned for November that will see 5G maximum downlink/uplink connectivity speeds ramped from the 870/110 Mbit/s currently on offer to 2.8 Gbit/s downlink and 275 Mbit/s uplink.
Later still comes the move that should unleash the full networking and services potential of 5G – the migration to standalone 5G with a single integrated core platform: That is currently planned for the second quarter of 2021.
Rakuten has many more details about its 5G service launch in this press release.
All of which gives Rakuten's rivals, NTT DoCoMo, KDDI and Softbank, plenty of time to consider and execute competitive responses to what is, after all, currently a small, upstart alternative service provider: It is, however, a challenger that is already subverting the Japanese mobile cost model and one that brings the heft of the Rakuten empire with it, replete with complementary digital services and many potential bundled offers. Rakuten Mobile is constantly developing new offerings and today unveiled, as part of the 5G launch, the desktop version of its multimedia communications app, giving users the same communications service experience from their laptop as they get on their smartphone.
And Rakuten's launch comes just as Japan's mobile sector is undergoing something of an overhaul, with new Prime Minister Yoshihide Suga expected to take action on mobile service tariffs, which he regards as far too high, and NTT making a move to take full control of its mobile unit DoCoMo and delisting it from the Tokyo stock exchange in a $38 billion buyout. (See That was quick: two weeks in and Japan's new tariff-cutting PM is causing panic.)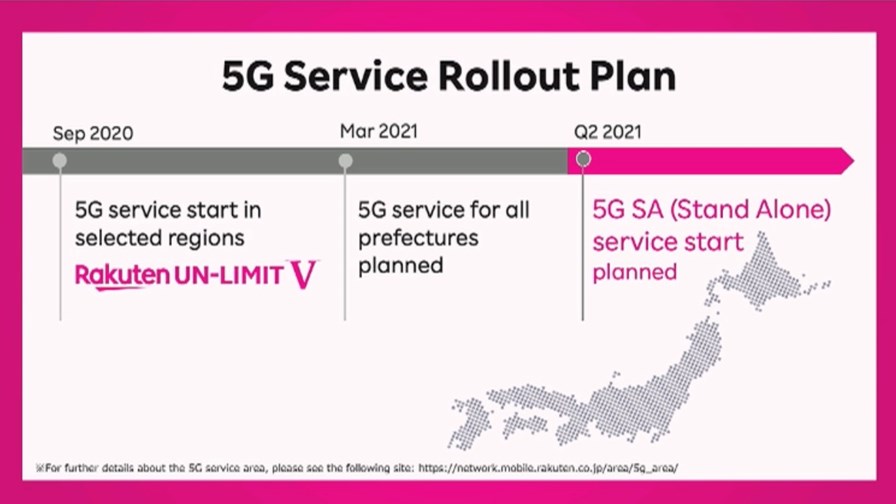 All eyes on the network
For Rakuten's rivals, and the global telecom market in general, it is the operator's approach to its network and operations that will be of prime interest. Rakuten Mobile's 4G network is virtualized (a blend of hardware platforms and software functionality from multiple vendors) and its 5G network is an Open RAN architecture, giving the operator the theoretical ability to cherry-pick best of breed technology for its network and greater control over its flexible, cloud-native, white box architecture.
This is interesting not only from a networking aspect but from an economic one: Rakuten's outspoken CTO Tareq Amin claims his 5G network is being built with much less capital investment than would be needed for a traditional network and that it will be cheaper to operate as well – so, by comparison to traditional mobile networks, its capex and opex will be much lower (by 30% and 40% respectively).
Such economies enable Rakuten to price its services lower than its rivals, while also claiming to benefit from a more adaptable, automated, agile, flexible network that can be more quickly and easily managed: Amin says the architecture will enable him, ultimately, to run a network at Level 4 automation (free of human interaction – a 'self-driving' network).
Such aspirations are exciting other operators: What the industry will be looking for now is evidence that such Open RAN networks, so often cited as being of use only in rural or low-traffic areas, can handle the pressure of providing a 'carrier-class' five-nines service day after day in dense urban areas such as Tokyo, and deliver the economies claimed by Amin and his team.
This is where the rubber hits the road for Open RAN: For its own operations and its aspirations to be a world leader in 5G service and technology development (with partners such as NEC and Tech Mahindra), Rakuten needs its 5G network to deliver. The spotlight is on.
- Ray Le Maistre, Editorial Director, TelecomTV
Email Newsletters
Sign up to receive TelecomTV's top news and videos, plus exclusive subscriber-only content direct to your inbox.