Sprint casually announces 5G tests during summer's Soccer-ball jamboree, as vendors get a little over-excited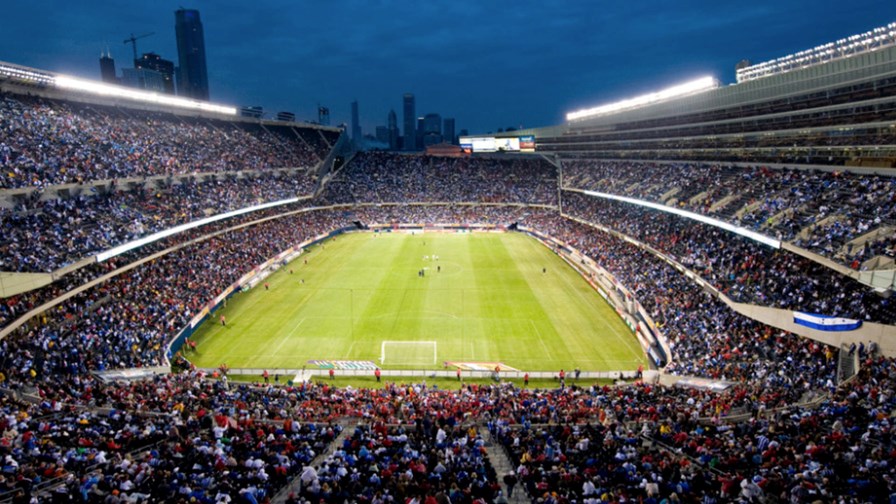 Sprint to conduct 5G demos during Copa América
Ericsson to trial technology in Philadelphia
Nokia to trial its technology in Santa Clara
Verizon and AT&T also moving ahead with trials
There's a nice juxtaposition of operator and vendor attitudes to 5G publicity this week. US telco Sprint used a press announcement about its sponsorship of the 2016 Copa América Centenario to sneak in a casual mention of 5G trials, whereas Ericsson published a blog about the wonderful ways 5G will enhance the fans' experience.
The Copa América Centenario is a football tournament in the Americas. Or soccer, or futbol, or soccer-ball, or whatever our cousins across the Pond like to call it – it's football, okay, pure and simple. And it's a beautiful game. Anyway, it's the first time the tournament is being held in the United States and the excitement is mounting. Sprint is providing its customers with free access to watch every match on their mobiles over LTE, via the Spanish-language fuboTV service.
That's about the extent of it, plus various "engaging fan experiences" at venues and autograph signings from "famous soccer legends". But then Sprint drops in the line: "In addition, Sprint will conduct 5G demonstrations on June 3 and June 6 at Levi's Stadium in Santa Clara and on June 9, 11 and 14 at Lincoln Field in Philadelphia." That's it; no more on the subject. How very cryptic.
Except 5G-watchers will be aware that both Ericsson and Nokia had already applied to the FCC for Special Temporary Authorization (STA) applications, indicating (in extremely redacted notices) that they were conducting 5G technology trials with Sprint at these two locations. Ericsson was granted an STA to conduct tests at 14.5-15.35GHz in Lincoln stadium and Nokia was granted an STA to conduct tests at 68-76GHz at Levi's Stadium.
Verizon is also testing 5G technologies this year (apparently at eight locations – one of which is a 28GHz test with Samsung) and hopes to have a fixed wireless pilot operational in 2017. Not to be outdone, AT&T will be conducting fixed wireless 15GHz and 28GHz trials in Austin, Texas starting this summer, in partnership with Ericsson and Intel, before moving on to mobility testing next year.
Bend it like BeamSteering
Meanwhile, Ericsson has picked up the 5G ball and run with it (surely the wrong type of football, Ed?). In a breezy blog entry yesterday, Ericsson asks: "5G and soccer, a perfect match?" Ericsson's Christine Luby says that "soccer is about to get hi-tech thanks to 5G technology".
"With 5G you can stream multiple ultra high definition video streams to big screens in your house with bandwidth left over," she writes. "No buffering, no delay. You will be able to stream the beautiful game to your 4K/UHD set with no wired connection to the internet. Perhaps even more fun is what 5G can do for fans at the game. 5G will bring a whole new fan experience enabled by connecting sensors in balls, goals and even players to fan paraphernalia – all in real-time with the extreme low latency of 5G."
It's a great dream, and most of it will happen in the next five to ten years – certainly the streaming aspect. We're not so sure about the IoF (Internet of Football – come on, why not, everyone else is pushing IoT-related acronyms, it's about time we did too). We still can't get FIFA to agree to video replays to assist referees during a game, and we are only just making slight progress on goal-line sensors. If you're waiting for connected sensors in balls and on players' shirts (or should that be "soccer uniforms"), then don't hold your breath, the ridiculous machinery of footballs' governing body doesn't know the meaning of moving at Internet speed.
Ericsson promises that it will showcase some of these possibilities at those three Copa América games where it has the STA, for four hours before actual matches and two hours after. It also sounds like the public (or invited public at least) will have access to these demos, and says it will release further details nearer the time.
So, an operator that almost reluctantly sneaks in a mention of 5G into a general press release, and a vendor who is shouting about it from the rooftops of Kista…
Email Newsletters
Stay up to date with the latest industry developments: sign up to receive TelecomTV's top news and videos plus exclusive subscriber-only content direct to your inbox – including our daily news briefing and weekly wrap.