So far so good; 5G NR passes the interoperability tests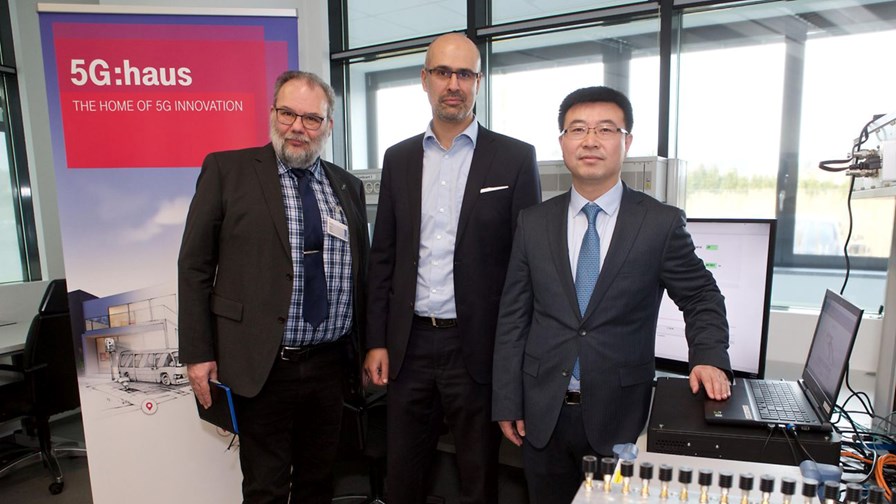 Deutsche Telekom conducts first 5G NR tests in operator lab
Multi-vendor interoperability based on 3GPP Rel-15 commercial system
Tests at the 5G:haus based on the largest specified C-band cell bandwidth
KT, Qualcomm and Samsung also achieve multi-vendor 5G NR interoperability
Deutsche Telekom says that collaboration with Intel and Huawei it has successfully completed the world's first 5G NR interoperability test in an operator environment. The 3GPP Release 15 standards test used Huawei's 5G commercial base station and Intel's third generation 5G NR Mobile Trial Platform (MTP) and was conducted in Bonn, Germany. It follows a similar interoperability test in Huawei's Shanghai labs – the difference being this latest test was conducted within a telco facility.
"After delivering leading contributions to the 3GPP's work on 5G standards, Deutsche Telekom, Huawei and Intel moved swiftly to jointly achieve implementation progress through standards-based interoperability testing," said Arash Ashouriha, SVP Technology Innovation of Deutsche Telekom. "The successful testing in our 5G:haus operator environment is another significant step on the path to 5G ecosystem maturity and early 5G commercialisation."
The three partners have jointly validated several key fundamentals of the 3GPP 5G NR standard, including new synchronization, coding, frame structure, and numerology components underlying the interconnection of the NR-compliant terminal and network. The test configuration used by Deutsche Telekom is based on the largest C-band cell bandwidth defined by the 5G NR standard. It also incorporates the latest Massive MIMO multi-antenna and beamforming technology enabled by the standard framework.
"As the standard continues to be updated, Huawei will continue to work with all parties to step up additional interoperability tests and promote the 5G industry maturity process, and to welcome the arrival of the entire industry digitization," said Yang Chaobin, President of Huawei's 5G product line.
Korean testing
Meanwhile in South Korea, more interoperability testing – this time in vendor labs. Local telco KT has partnered with Qualcomm and Samsung Electronics similar 5G NR testing. Live, over-the-air interoperable testing demonstrated data connections operating in the 3.5GHz and 28GHz bands, utilizing pre-commercial 5G NR base stations from Samsung and 5G NR UE prototypes from Qualcomm.
"KT believes that this 5G NR trial will pave the way to a successful launch of 5G NR networks and mobile devices, which will mark another technology breakthrough beyond the first broad-scale 5G trial services at the 2018 PyeongChang Winter Olympic Games," said Seo, Chang-Seok, EVP and head of network strategy unit, KT.
The live demonstration, which was held in Samsung's lab in Suwon, South Korea, reportedly achieved multi-gigabits per second downlink speeds, as well as latencies as low as 1 millisecond. The end-to-end test evaluated scalable 5G NR OFDM numerology, advanced 5G NR channel coding and modulation schemes, low-latency 5G NR slot structure and 5G NR control and data channel support for Massive MIMO and mobile mmWave.
"As the industry works toward the goal of commercial launches of 5G NR products and networks in 2019, close collaboration among global mobile industry leaders on testing and successful trials are necessary to validate the technologies and continue to build and improve our capabilities," said Cristiano Amon, president, Qualcomm.
Photo shows (from left) Michael Färber of Intel; Arash Ashouriha of Deutsche Telekom; Simon Lin of Huawei.
Email Newsletters
Stay up to date with the latest industry developments: sign up to receive TelecomTV's top news and videos plus exclusive subscriber-only content direct to your inbox – including our daily news briefing and weekly wrap.